"Make-up is a game, not a chore or an obligation, but a fantastic asset!" – Guerlain Creative Director Olivier Echaudemaison. Guerlain offers the French KissKiss in a matte version – a comfortable velvet formula, a vibrant matte finish, a luxurious case.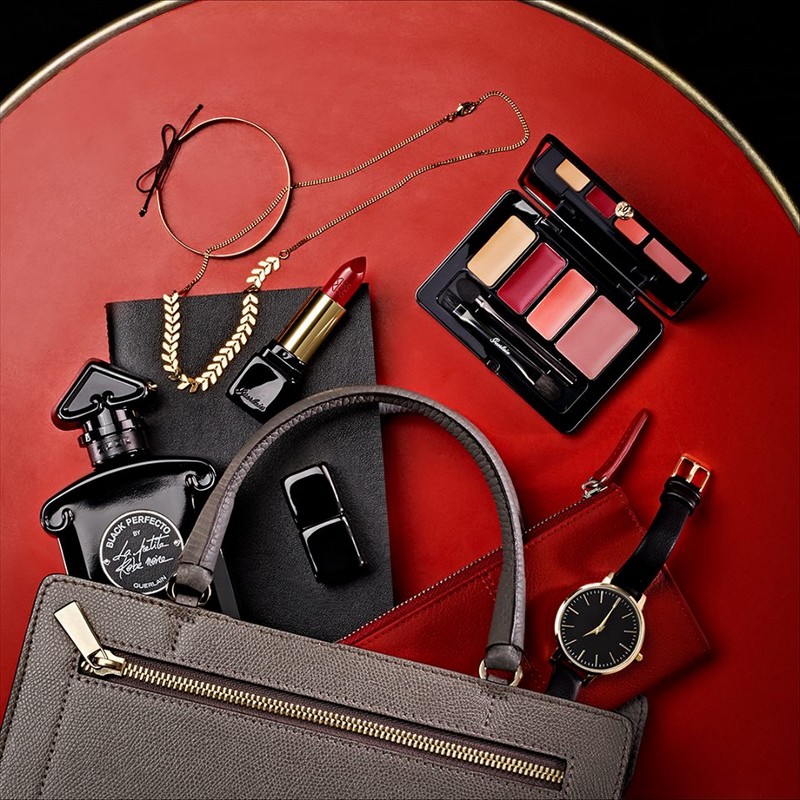 Elegance is timeless when you've got Guerlain on hand. Use the "KissKiss from Paris" palette to contour your lips for an  irresistible pout. Guerlain's contouring "KissKiss from Paris" palettes can double up to accentuate your natural lips via contour or create a simple 3D lip look. Line your lips with the darkest colour in the palette, then fill lips with the lighter shade keeping a blank canvas in the centre. Finish the ombré effect by placing the lightest shade in the centre of your lips. Blend & admire!
"Guerlain imagines KissKiss Matte, a hydrating and plumping matte lipstick, intense like a lipstick and comfortable like a balm!
The subtle spice extract it contains gives the impression of voluminous lips while the precious oils and the hyaluronic acid smooth and hydrate them. KissKiss Matte offers 9 captivating shades for all special occasions. The iconic packaging is adorned with a golden matte veil," describes Guerlain.
The ultra-effective active ingredients of hyaluronic acid and Nigella sativa oil nourish and plump the lips over time. A chilli derivative also boosts the smile, performing an imperceptible hot and cold skin micro-massage.
Guerlain also unveiled its traditional Christmas Collection. For this 2017 Christmas the collection includes a Gold Palette (multi-use palette for face, eyes, and lips), Météorites Gold Light – Light – Revealing Pearls of Powder, Rouge G, Terracotta Gold Light(gold bronzing powder), and a gold light topcoat (lash, brow & hair gold mascara).
Photographs: guerlain.