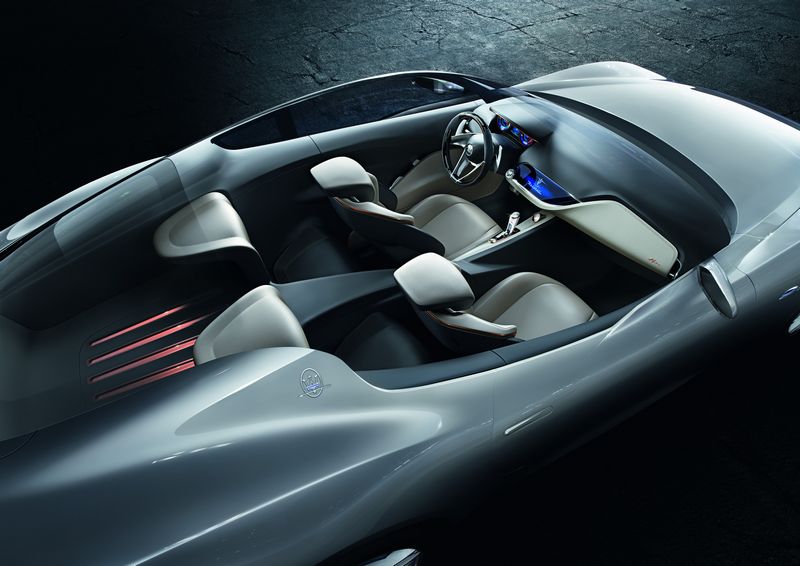 Italian luxury car manufacturer Maserati is celebrating its centenary in 2014. One hundred years have passed since Alfieri, Ettore and Ernesto Maserati opened their first workshop in Bologna on December 1, 1914. Maserati celebrates the brand's centenary at the Geneva Motos Show with a 2+2 concept car called Maserati Alfieri, a 100% functional prototype that says much about the design DNA of future Maseratis, says its manufacturer. This new concept is reminding everybody that the brand has a remarkable racing heritage and a unique tradition in exotic GT cars.
Alfieri was the most prominent of the Maserati brothers, and the engineering genius who founded "Officine Alfieri Maserati" in Bologna a century ago.
The new concept was born at the Maserati Centro Stile in Turin by a small group of talented young designers led by Marco Tencone. The project was masterminded by Lorenzo Ramaciotti.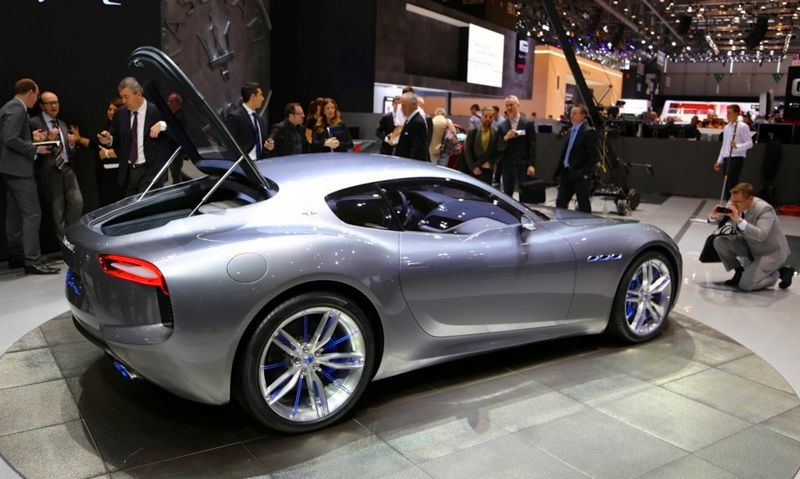 Maserati Alfieri's 2+2 seat cabin is a study in simplicity and minimalism complete with a suspended dashboard conceptually inspired by the Maserati 5000GT, and boasting a clean, organic, two-tone design built around a central TUFT screen.
"The Alfieri is a transition point between 100 glorious years of history and the future that is opening up before us. I sincerely can't say that we'll see this car in production in two years-time, but I'm certain we'll see something very similar," said Lorenzo Ramaciotti, the mastermind behind Alfieri concept.
"We wanted the Alfieri to test future design paths", Ramaciotti explains. "The car is very aggressive but still sober in style, forceful but understated."
The Alfieri is based on the GranTurismo MC Stradale chassis with a 24 centimetre shorter wheelbase, giving it the
proportions of a genuine supercar. Alfieri is4,590 mm long with a 2,700 mm wheelbase, 1,930 mm wide and 1,280 mm high.
Under the sleek body lies the transaxle platform of the Maserati GranTurismo. This 4.7 litre, naturally aspirated, V8 engine from Maranello develops 460 bhp @ 7,000 rpm and 520 Nm @ 4,750 rpm and gives the Alfieri a real driving force. Thanks to a special exhaust layout, this thoroughbred V8 also produces a breathtaking sound that made a real impression in Geneva when the concept was unveiled.
At this year's Geneva Motor Show, Maserati came with the definitive form of the exclusive Quattroporte Ermenegildo Zegna Limited Edition. The car is making its Geneva debut. A limited series of only 100 cars will go into production in July.