Shangri-La creates ultimate travel package to Maldives for affluent Chinese.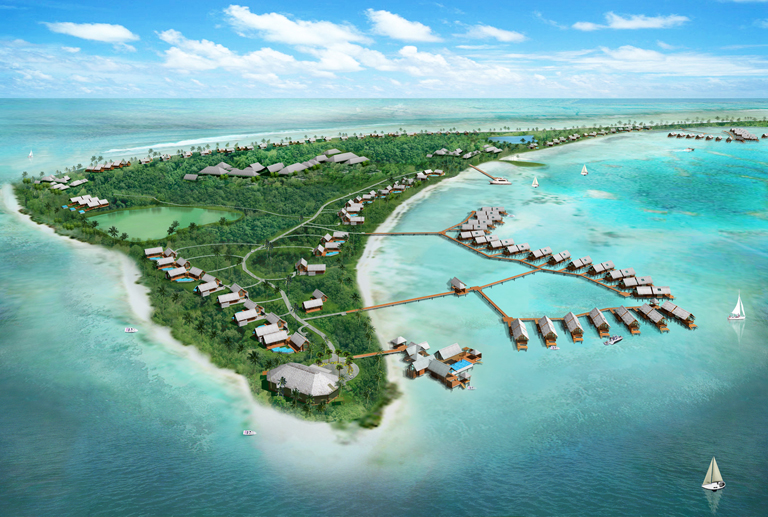 Among Chinese luxury travellers, Shangri-La was named the most preferred hotel brand for the second consecutive year in the 2013 Hurun Report – The Chinese Luxury Traveler. The luxury hotel chain announced the launch of the "Shangri- La Private Jet Journey", a seven-day Shangri-La excursion providing a personalised luxury travel experience to China's high-end leisure travellers.
The luxury travel package is priced at US$31,760 per person and departs both Beijing and Shanghai with 24 guests. The announcement cames after Four Seasons introduces a once-in-a-lifetime experience for wealthy clients called 'Around the World'.
The "Maldives Double Villa Luxury Journey" will take off on Golden Week in October 2013. It will be China's first upscale travel group to enjoy a direct flight to a high-end island by private jet and the only group trip of its kind this year. In the future, the program will introduce private jet journeys to Europe, the Americas and Australasia with travellers staying at Shangri-La's global luxury hotels and savouring local cuisines and exploring the culture and heritage of the destinations.
"We wish to provide our guests with more exclusive luxury experiences featuring meticulous, distinguished hotel services; high-end, customised itineraries, and a private jet experience. The Maldives trip is only the start of the 'Shangri-La Private Jet Journey' series. In the future, leveraging on the close cooperation with HHtravel and Private Jet Journeys, we will continue to launch more exciting private jet trips," said Kent Zhu, chief marketing officer of Shangri-La Hotels and Resorts.
Throughout the "Maldives Double Villa Luxury Journey," guests will stay at Shangri-La's Villingili Resort and Spa, Maldives. Boasting a six-kilometre coastline and two kilometres of fine white sand beach, it is the only hotel located in the southern part of the Maldives, nearest to the equator, and the only hotel in the entire country that has its own private executive airport terminal with an exclusive VIP lounge handling entry-exit and check-in procedures for guests. Guests will stay a few nights each in a Water Villa and Tree House Villa while at the resort.