Abeking & Rasmussen's Aviva took "Best Lifestyle Feature Design" trophy at 2018 Boat International Design & Innovation Awards. Her gigantic interior spaces are described by the yard as 'mystical'. The layout was designed to incorporate a full-sized paddle tennis court that measures an impressive 20 metres x 10 metres x 6 metres.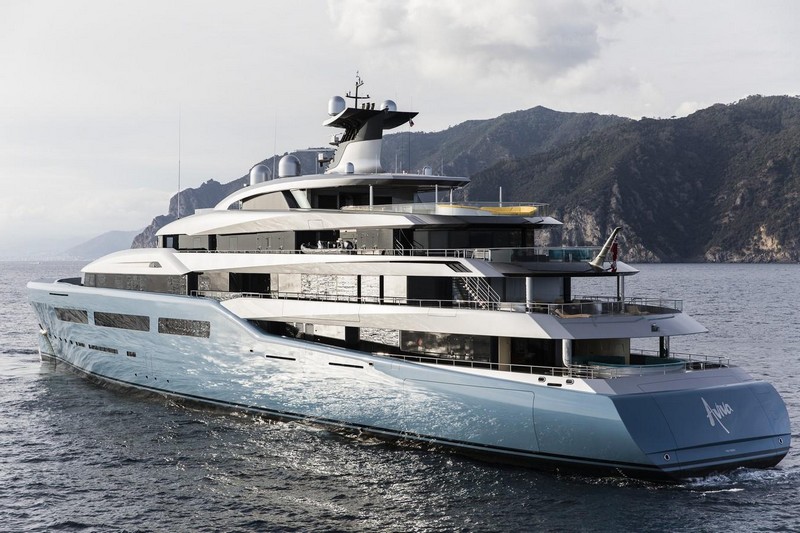 The 98.4m yacht project, with its generous 17.24m beam, was developed in cooperation with Toby Silverton and Reymond Langton Design. Taking cues from automotive design, the striking blue hull and taut, chamfered elements of the superstructure in metallic silver create a strong contrast of light and shade and emphasise the proportions.
"AVIVA", the largest yacht built by Abeking & Rasmussen, combines quality, high technology, design and agility into a 5,000GT unique yacht that features professional padel tennis court measuring 10m x 20m x 6.65m. 
"It is not only a lifestyle change for the owner but also to crew as this is also the largest gym of any yacht. The crew is encouraged to play with the owner and guests and when the court is not in use for padel the net can be removed and the crew plays football and use other exercise equipment in the space, it is after all a sports hall," explained the benfits Reymond Langton Design.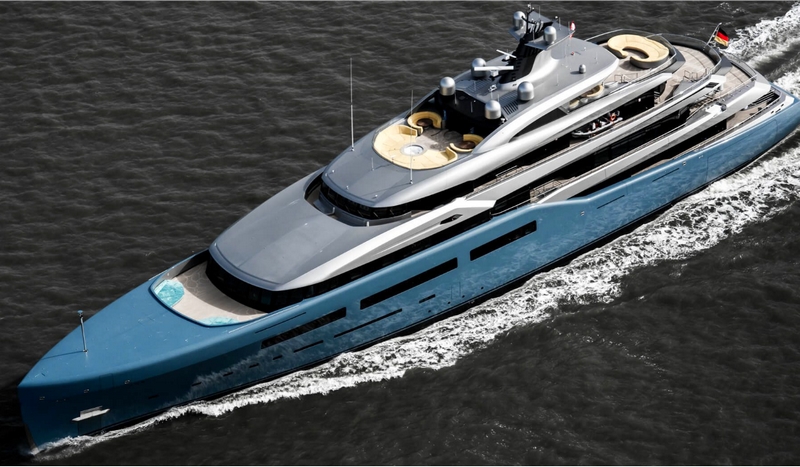 The powerful looking hull is the result of extensive new research and testing which ensures superior seakeeping abilities combined with a 20% decrease in drag. Less engine output is required, fuel consumption is dramatically reduced and the maximum speed is a full 20 knots. A very special feature is the hybrid drive system: it allows the yacht to run at up to 11 knots without the use of the main engines. This is smooth, silent and environmentally beneficial.
Accorfing to Boat International's jury, two of the finalists in the "Best Lifestyle Feature Design" category, admit that the entire yacht project was driven by the desire to maximise a single activity space. While both are spectacular, one required so much research, engineering and innovation that it claimed top prize. Consider the issues of building a permanent, professional padel tennis court measuring 10m x 20m x 6.65m inside a yacht without detracting from the profile or other indoor areas.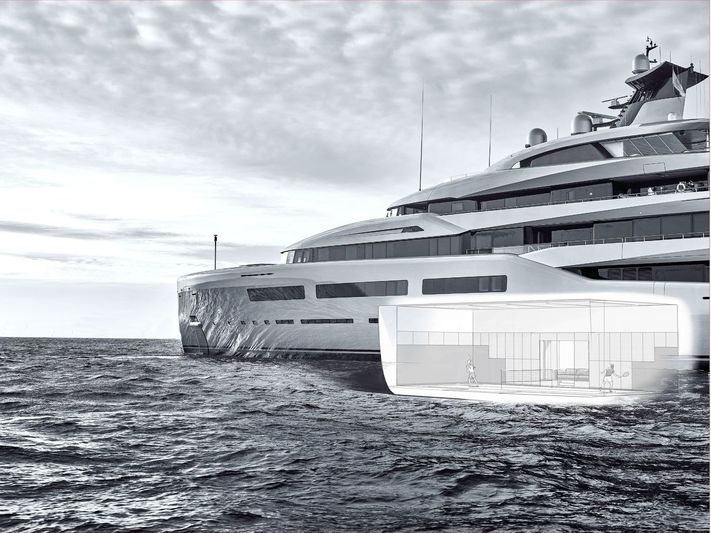 From prescribed flooring and side walls for proper bounce and regulation artificial turf including the two tons of special sand that keep it springy, to sound deadening, HVAC, damaged stability and evacuation concerns, this is a major undertaking. With such a special space, no ordinary access would do so an undulating grand staircase delivers guests from a main deck lobby two decks below to this surprising
luxury sports hall.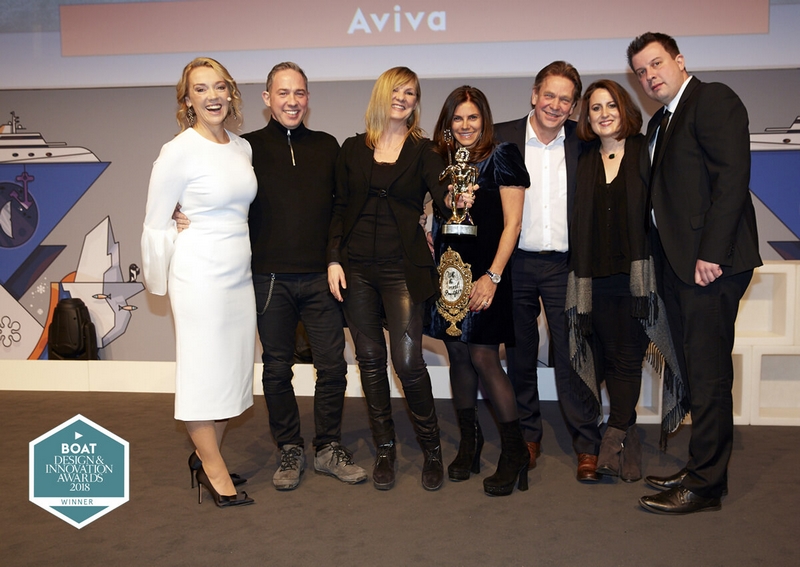 Abeking & Rasmussen new projects: Luxury Cruising ship
Abeking & Rasmussen Luxury Cruising is a ship far exceeds conventional expectations in terms of design and technical features. Luxury cruising is based on the revolutionary SWATH (small waterplane area twin hull) technology. The typical shape of the design radically minimises motion on board – to a quarter of the level of conventional ships. Its seakeeping performance fully enables the dream of a luxury hotel on water to be turned into reality. Here, luxury is underlined by many attractive, new features such as the Nemo Lounge and the Dolphin Lounge at the bow, complete with panoramic view.
"Cruise ships are synonymous with comfort, joie de vivre and diversity. We asked ourselves how we could turn this yearning for enjoyment, a taste for luxury and a passion for travel into an even more intense, exciting experience. And we came up with an answer: Luxury Cruising, a ship that is quite simply out of this world – with luxurious features to match. We have brought bespoke cruising to a whole new level," explained the German shipyard.
Abeking & Rasmussen has built more than 6,500 ships and are with more than 25 SWATH vessels leading the global market in this pioneering field.