The premier Modenese chef and the Trident: the marriage of "slow food" and "fast car".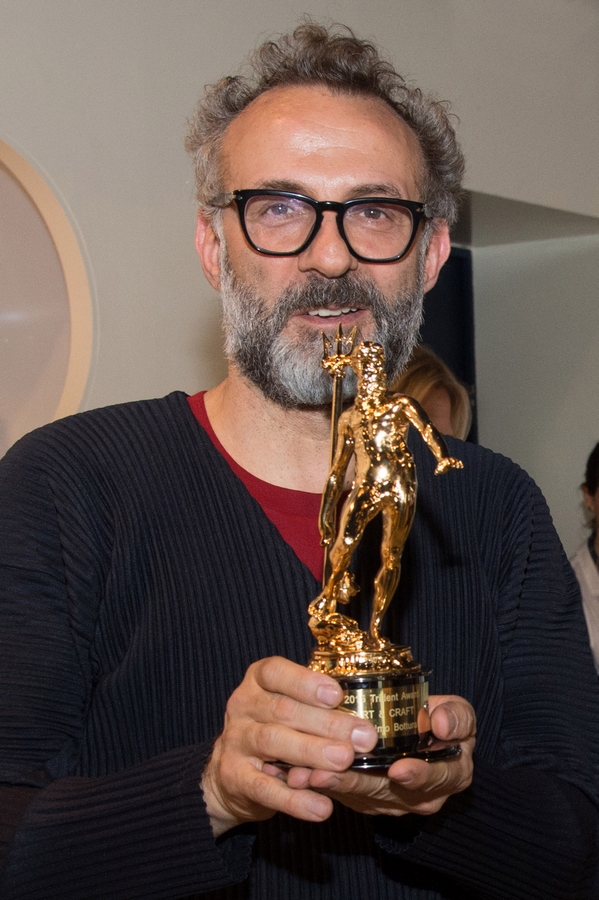 Italian luxury car manufacturer Maserati and the world-renown chef Massimo Bottura, the premier Modenese chef, teamed up for a long term collaboration. Maserati and Massimo Bottura, acting as an Ambassador at Large, will be sharing the spotlight in a number of joint initiatives.
According to Maserati, the partnership will unite the excellence of the automotive firm flourishing the Trident with the acclaimed gastronomic virtuosity represented by Modena's premier chef and his restaurant, Osteria Francescana, boasting 3 Michelin stars, currently regarded as the third best in the world.
At the Modena plant where Maserati has its headquarters, Massimo Bottura picked up his sporty black Ghibli S Q4, custom-designed to the chef's personal specifications down to the last detail.
Delivery took place in the presence of Harald Wester, CEO of Maserati, who wanted to personally thank the culinary wizard, presenting him with the "Maserati Trident Award", a commemorative statuette of Bologna's Neptune Fountain, the mythology- inspired monument which 101 years ago prompted Mario Maserati to adopt as his company logo the Trident, the imposing three-pronged spear which has continued to serve as the company's distinctive emblem. "This initiative represents a tasty collaboration," explained Harald Wester.
"The Ghibli S Q4 represents a perfect blend of pure style, vibrant personality, sophisticated detailing and that unique Italian flair for design, a flair based on an enviable cultural legacy and painstaking research: that's why I immediately felt it was right for me", explained the famous chef Bottura.