A business suit for surfing.
Today surfing is a sport as well as culture loved by many. QUIKSILVER, one of the world's leading outdoor sports lifestyle companies, came up with a suit which can
be worn on business occasions, for parties, and, of course, surfing.
"It is possible to traverse the office and beaches without changing clothes in this high-performance waterproof wetsuit," said Quiksilver. "It comes in three styles: office smart, casual Friday and party tuxedo, corresponding to every scene of the businessman surfer."
QUIKSILVER's "TRUE WETSUITS" is designed to fit every aspect of users' lives to make both life and surfing more fun. The "True Westuits" includes a jacket, pants, a shirt, and a tie, and is priced at 300,000 Japanese yen (excluding tax).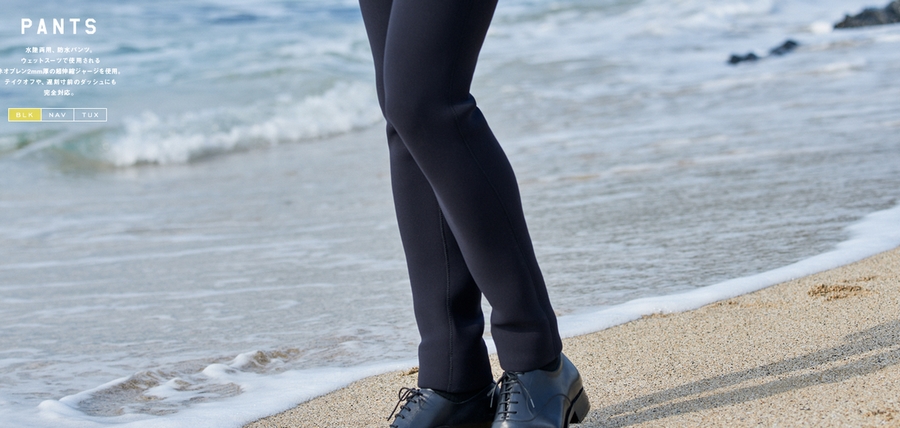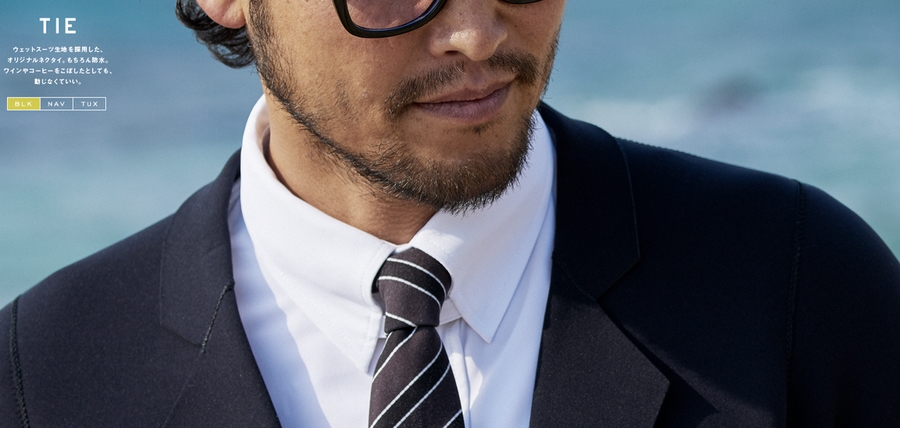 The "True WETSUITS" is available with three styles – black, navy, and tuxedo, that is appropriate even for business occasions after surfing. The "black" and "navy" models feature a single breasted two-button jacket that can be worn casually.
The jacket and pants are made of a 2mm super high-stretch jersey neoprene, the same fabric Quicksilver uses to make regular wetsuits.
The parts are joined with glued and blind-stitched seams (GBS), a method specially developed for wetsuit production. The pinholes do not penetrate the fabric to prevent water from coming inside the wetsuit.
The pockets are designed flat to prevent them from catching water while surfing. The breast pockets have been designed specifically for use outside the water. The inside pocket on the left breast of the jacket is designed with a fastener and drain hole, to store any electronic devices in business situations, and the outside pocket on the same breast is designed with a slit and space to carry a handkerchief.