Samsung Galaxy S II Crystal Edition to debut at IFA 2012
Samsung Galaxy S II, last year's Samsung's flagship smartphone tailored with the female auditory in mind, has a new shimmering facelift.
Dressed in white leather, the white Samsung Galaxy S II Crystal Edition is adorned with 129 Swarovski crystals. The smartphone identical to the vanilla version of the Galaxy S II features a 4.3-inch 480?800 Super AMOLED Plus touchscreen, 1.2 GHz dual-core processor, 8 MP camera, and 1,650 mAh battery.
The GALAXY S II is Samsung's flagship smartphone device – a thin (8.49mm) and lightweight dual-core smartphone that combines SuperAMOLED Plus viewing experience with powerful performance, all on Android, the world's fastest-growing mobile operating system. The smartphone also includes Samsung's four content and entertainment hubs, integrated to provide instant access to music, games, e-reading and social networking services.
The ˆ599 smartphone will be unveiled at IFA 2012 in Berlin and will be available in October.
Launched in late April 2011, Samsung Galaxy S II has seen continued sales success.
At the end of July Samsung posted record operating profit. For the quarter, the company's consolidated operating profit reached a record 6.72 trillion won, representing a 79-percent increase year-on-year. Consolidated net profit for the April-June period was 5.19 trillion won.
The IT & Mobile Communications division, comprising Mobile Communications, Telecommunication Systems, IT Solutions and Digital Imaging, registered quarterly operating profits of 4.19 trillion won for the second quarter. Revenue reached 24.04 trillion won, and the mobile unit accounted for 20.52 trillion won, a 75-percent increase year-on-year.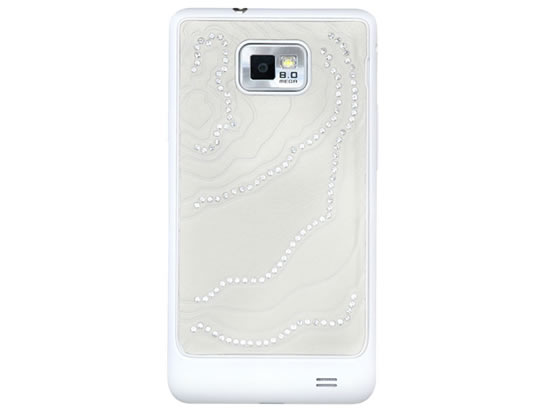 The highly anticipated launch of GALAXY S III and upbeat sales of GALAXY Note, along with a more competitive average selling price (ASP) than the previous quarter, have cushioned an on-quarter operating loss brought on by the seasonably weak earnings of businesses in IT Solutions and Telecommunication Systems.
Handset shipments gained quarter-on-quarter and year-on-year, driven mainly by global orders for premium smartphones.
The smartphone market, in particular, will continue to be profitable as consumers are given a wider choice of new products at a wider range of prices while orders from emerging markets increase.
In the third quarter, Samsung expects to further strengthen its leadership in the high-end smartphone market with the sales of GALAXY S III and also in the LTE equipment business with new devices.