New creations bloom in Chopard's mysterious gardens…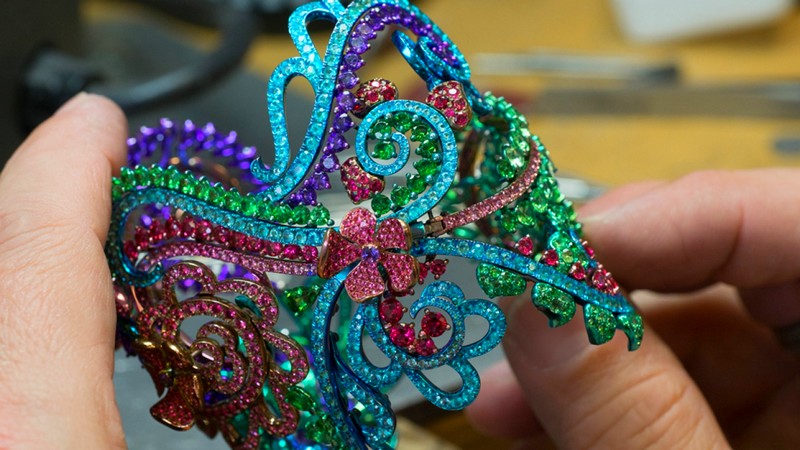 Haute Couture and Haute Joaillerie share the fundamental values of creativity, excellence and expertise. A year after joining the Fédération Française de la Couture in January 2015 as a Jewellery member, Chopard showcased its latest Haute Joaillerie creations as part of the Paris Haute Couture week.
"In becoming a Jewellery member of the Fédération Française de la Couture, we chose the most beautiful means of highlighting the talent and the exceptional work of its jewellery artisans. Just as Haute Couture's 'petites mains' (gifted seamstresses) lovingly assemble elaborately ornate fabrics to invent surprising gowns, the Haute Joaillerie artisans at Chopard once again demonstrate their virtuosity and their technical genius by associating vividly coloured precious stones, gold and titanium," said Chopard experts.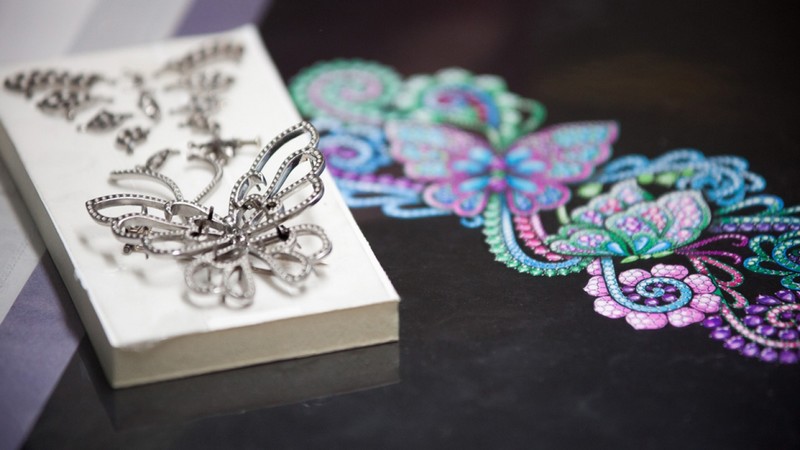 Chopard unveiled three cuff-bracelets graced with colourful gems set on titanium – a metal chosen for its distinctive characteristics. Alongside its inherent lightness, titanium offers the advantage of lending itself to being coloured in a broad palette of shades.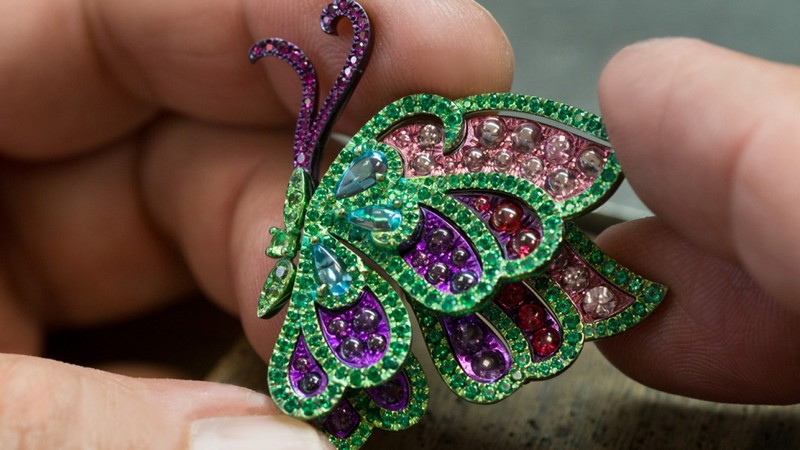 A complete jewellery set in one.
The first bracelet is like a flight towards spring: two butterflies made of topazes, Paraiba tourmalines and amethysts are perched gracefully on gem-set titanium foliage. In step with changing seasons and occasions, these two butterflies may flutter away: detached from their leafy bracelet, the wings of the first are transformed into an exquisite pair of earrings, while the second can become a brooch.
The second cuff bracelet skilfully combines 18-carat white gold and titanium in a precious interlacing pattern of amethysts, emeralds, Paraiba tourmalines and sapphires. The use of titanium makes this bracelet as light as lacework and even leads one to forget the very presence of the gem-setting due to the colouring of the metal.
To round off this stunning selection, Chopard also unveiled a necklace: a constellation of titanium and precious red and blue stones whose centrepiece is a 14-carat pear-shaped tanzanite. A pair of earrings also features the surprising use of sculpted jade, along with emeralds and diamonds. In addition, the "Fleurs d'Opales" ring collection continues to blossom with enchanting grace.
Finally, the third bracelet is composed of two rows of flowers with pear-shaped diamond petals. This bracelet sparkles with subtly graded shades of blue sapphires, Paraiba tourmalines and white diamonds set on titanium in matching colours.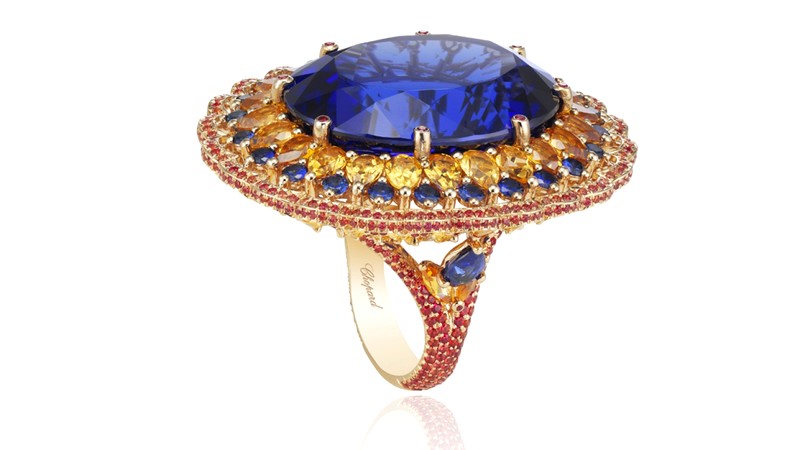 In addition, the "Fleurs d'Opales" ring collection continues to expand. After launching the three first flowers with opal hearts during the Paris Haute Couture Week in July 2015, the jeweller now enriches its mysterious bouquet with three new rings. Adorned like their predecessors with a majestic central opal, they unfurl their precious petals across an exquisite gold and titanium structure.