Bamford X Bentley Mulliner Mulsanne Speed.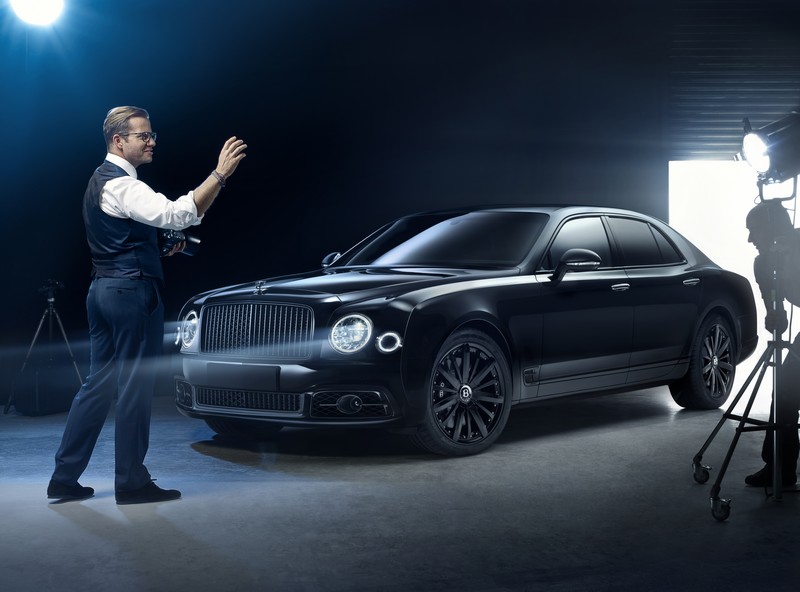 A long-time Bentley customer, George Bamford of Bamford Watch Department, a man who describes his business as 'NIKEiD meets Mulliner'. has designed and commissioned a bespoke Mulsanne Speed to his own unique specification, delivered by Mulliner. His dark-themed Mulsanne Speed features unique details and the finished car is striking, stealthy and contemporary in equal measure.
The Bamford Watch Department specialises in the bespoke customisation of wristwatches, their signature is the all-black colour scheme. Bamford's family own an extensive car collection featuring many extraordinary Bentleys, with Mulliner frequently cited by him as a key influence in
the founding of his business. This unique interpretation of the Bentley Mulsanne is a true reflection of his style.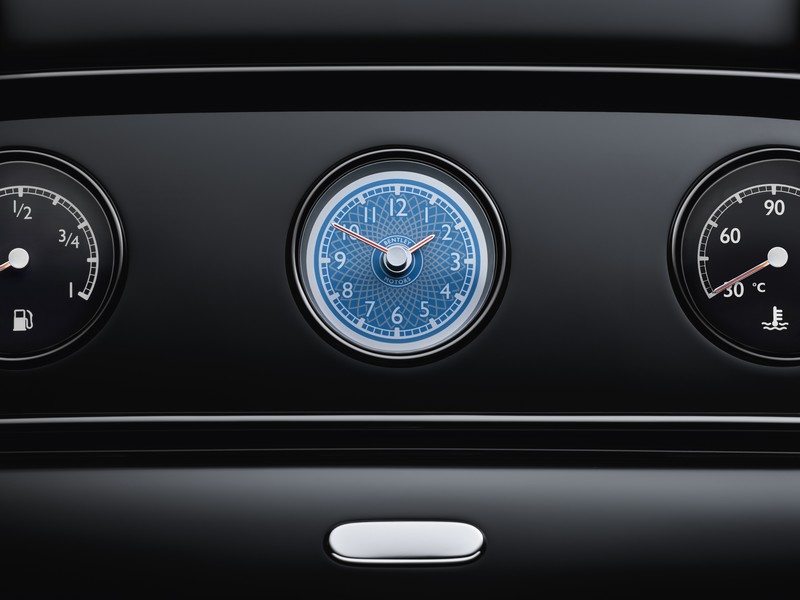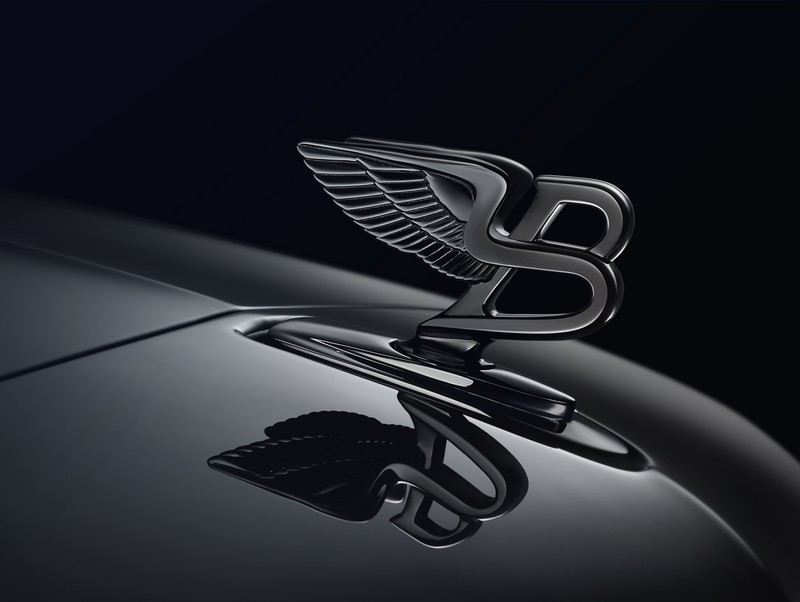 Dark Signature
As his signature, the Bamford Mulsanne features more black and dark-tinted elements than any Bentley before, with a Beluga finish to all of the interior and exterior brightware, including 21" Mulliner Driving Specification wheels.
The finish was achieved through the process of Physical Vapour Deposition (PVD). The coating material that produces the dark-tint finish is vaporised, and deposited on each piece of brightware, bonding molecularly with the base material. As well as the beautiful aesthetic created, PVD coatings are harder-wearing and offer increased corrosion resistance.

Mulliner Hidden Delights
To contrast the dark theme of the interior, Bamford specified a number of accent details to be finished in vibrant Kingfisher blue – a hue very close to a colour frequently used in the Bamford Watch Department colour palette. While developing the colour for use in his car, the Mulliner team subjected a colour sample to multiple tests including ultra-violet endurance, extreme temperature conditions and material shrinkage analysis.
Kingfisher accents are seen in the front centre armrest, smartphone drawer and illuminated rear seat cabinet, in addition to a contrast stripe to the steering wheel and the face of the front console clock.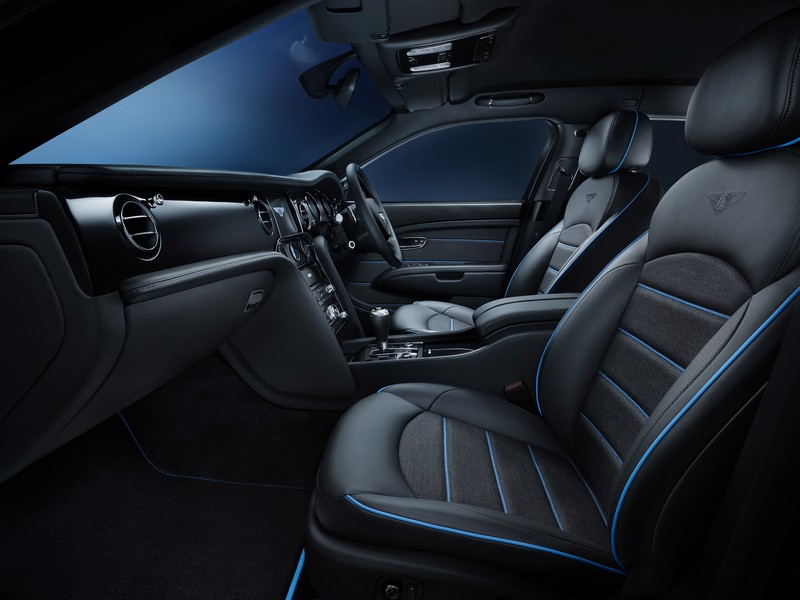 Bespoke Watch Case by Mulliner
Many Mulsanne customers specify a Champagne Cooler or Cocktail Cabinet within the rear of the cabin, however with Bamford's background in horology a different solution was required. Mulliner have adapted the illuminated cocktail cabinet to house a bespoke watch case finished in carbon
fibre.
The case was Bamford's own, modified by Mulliner in a new carbon fibre finish and with Bentley detailing. Mulliner's own cocktail cabinet design was then modified to accommodate the watch case, and trimmed in Kingfisher accent hide to match the other contrast details. This adaptation of the
cocktail cabinet was done specifically for Bamford and is the first of its kind.