Tibaldi. The Da Vinci Code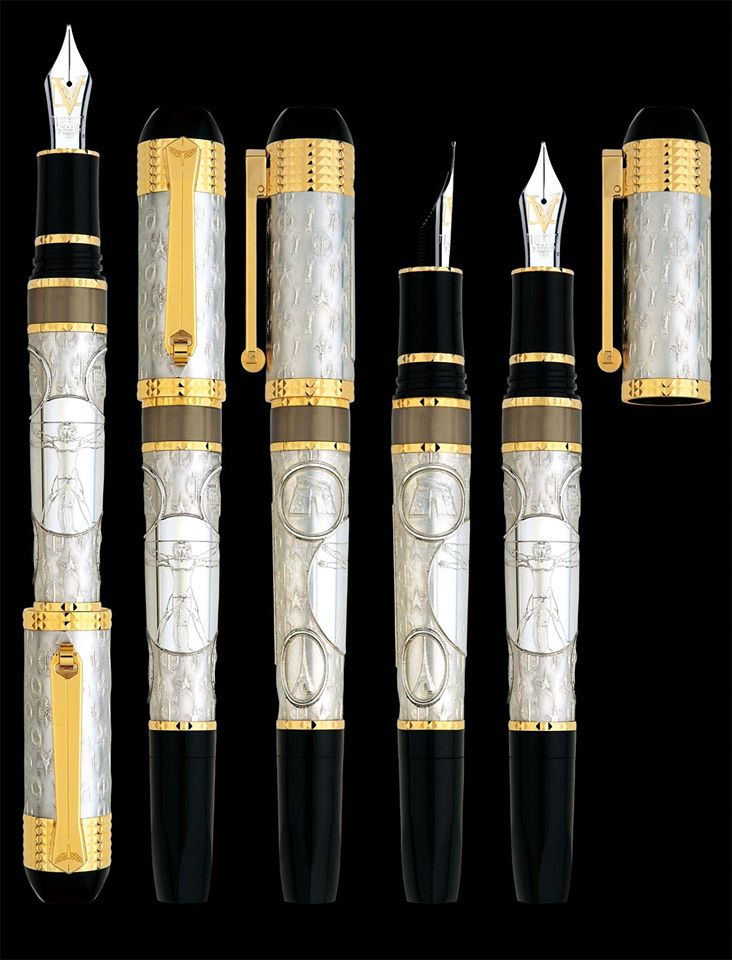 The Da Vinci Code limited edition pen by Tibaldi is a precious work of art, whose mechanical reliability and precision reflect that of luxurious timepieces.
The fine writing instrument is adorned with high precision engravings of Leonardo da Vinci's iconic Vetruvian Man, multiple locations from the movie (St. Sulpice Cathedral, the Eiffel Tower, the Arche de Triomphe and the Parthenon) and a series of cryptic codes and symbols including a five pointed star, phi and fleur de lis.
Deciphering the letters and symbols, which decorate the pen's cap, reveals the words which, in the story, enable the cryptex to be opened.
The beautifully etched 18K gold nib features The Da Vinci Code (DVC) official movie logo.The Da Vinci Code pens by TIBALDI are produced as a numbered limited edition, reflecting the divine proportion and the phi coefficient according to which they have been meticulously designed and constructed.
Tibaldi's Limited Edition Pen Collections include: ST. MICHAEL ARCHANGELUS, BENTLEY MULSANNE-LIMITED EDITION, JESUS-LIMITED EDITION PEN , ART NOUVEAU-LIMITED EDITION PEN, Divina & Excelsa-Limited Edition Pen Qubbat Al Sakhra (Dome of the Rock)-Limited Edition.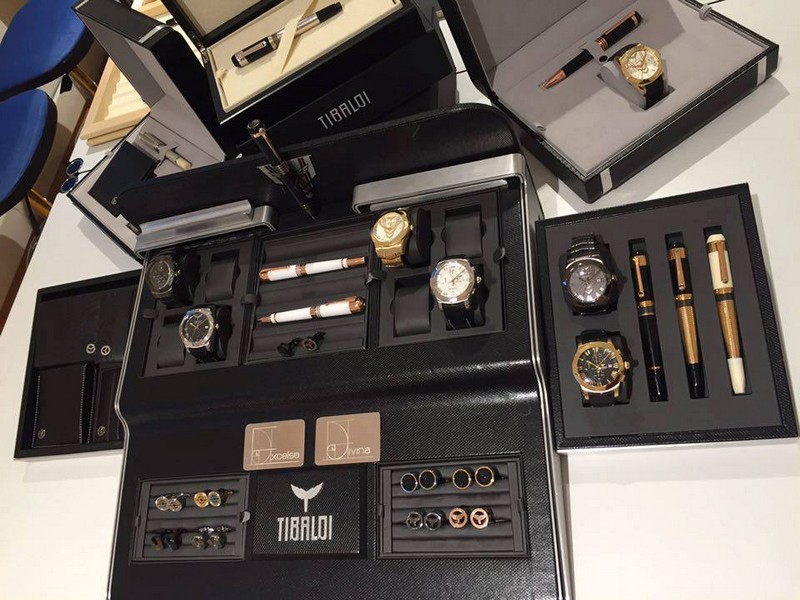 Exactly a century since the establishment of the company which created some of the finest pens in the world, Tibaldi is now extending its line into a range of new existing men's accessories.From Limited Edition pens, now its came up with the new line of regular pens, watches, cufflinks and small leather goods.