This $250 million home is setting a record for the most expensive home ever listed for sale in the U.S.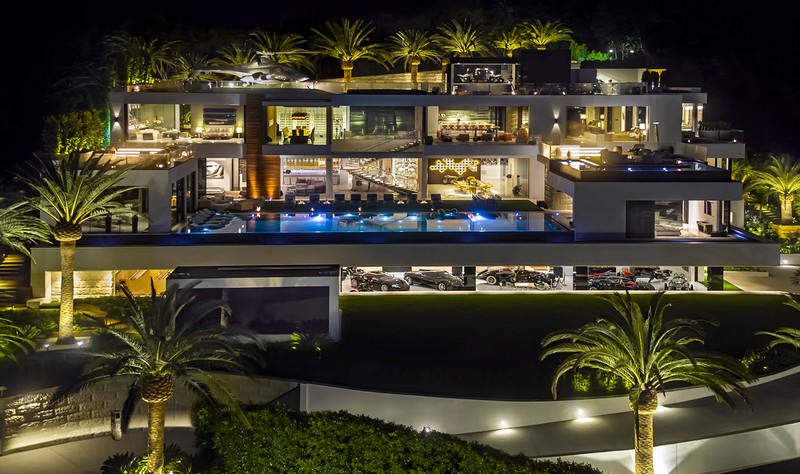 Having spent a significant amount of time on mega-yachts and large private jets that can sell from $150 million to $500 million, luxury developer Bruno Makowsky identified a colossal opportunity to develop luxury real estate that would exceed the demands of the super wealthy.
"Until now, the ultra-luxury market was void of homes that even came close to matching the level of mega-yachts and private jets that billionaires spend millions of dollars on every year. There are hundreds of new billionaires created each year and they are increasingly setting their sights on this coveted enclave of California for everything the state has to offer." said Makowsky.
The new $250 million spec home is located at 924 Bel Air Road in Los Angeles. Setting a record for the U.S.' most expensive home ever listed for sale, the 38,000-square-foot new construction home plus an additional 17,000 square feet of entertainment decks includes two master suites, 10 oversized VIP guest suites, 21 luxury bathrooms, three gourmet kitchens, five bars, a massage studio/wellness spa, fitness center, 85-foot glass tile infinity swimming pool, 40-seat 4K Dolby Atmos Theater, four-lane bowling alley/lounge, sprawling auto gallery with cars valued at more than $30 million, seven-person full time staff, over 100 curated art installations, an outdoor hydraulic pop-up theater, two fully-stocked champagne/wine cellars, massive assorted candy wall and the most advanced home tech system in the U.S.
Taking more than four years to complete by a crew of 250 people, 924 Bel Air Road is boasting an astonishing array of curated amenities and bespoke items from around the world. The mega-mansion offers 270-degree unobstructed views that span from the snow covered mountains all the way to thePacific Ocean and the incredible Los Angeles skyline in-between.
According to the luxury real estate developer, 924 Bel Air Road will be among the most amazing man-made achievements of art and architecture ever built.