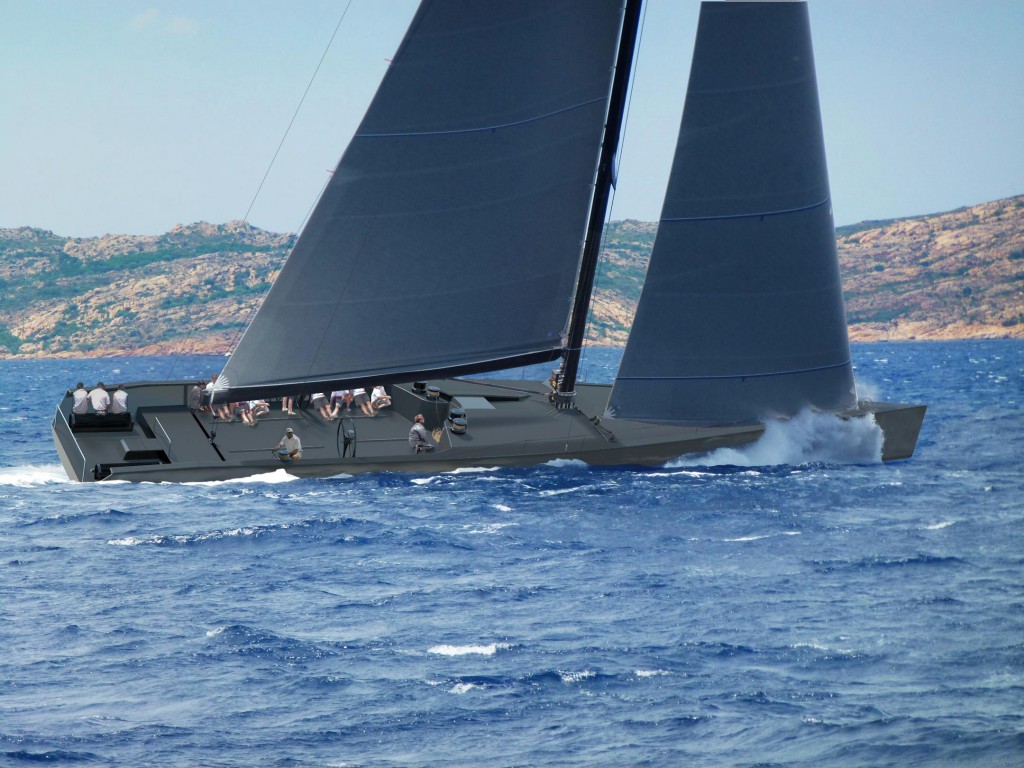 • Smarter, more realistic racing campaign budgets
• Quick conversion to a comfortable day-cruiser
• Much greater longevity and value
Wally introduces a new era for Maxi racing yachts with the launch of Wally//Otto, a 80ft, One Design racing yacht, with a uniquely versatile design that increases year-round enjoyment and long-term value.
Wally Otto has been designed to sail with a limited crew and limited sail inventory to minimize campaign costs and maximize enjoyment.
Wally//Otto also features a unique aft 'guest experience' area where guests can enjoy the racing in comfort and safety, removed from the operations of the racing crew. When not racing, the Wally // Otto can quickly transform into a comfortable and easy to sail 'day-cruiser', extending the enjoyment of the boat across the whole season.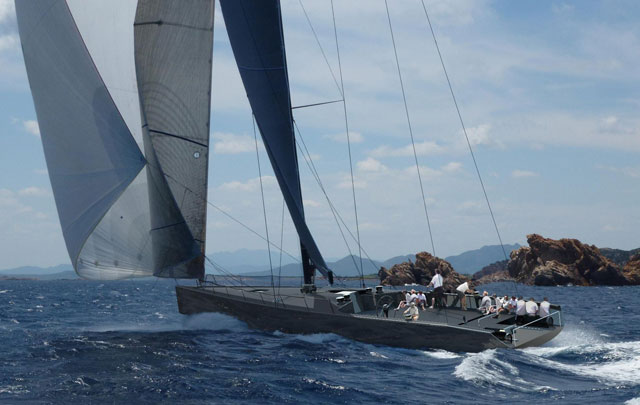 As a One Design fleet, the Otto can expect greater racing longevity.  Otto has also been designed with the necessary headroom and bulkhead positions to successfully convert into a spacious Wally cruiser-racer, with salon, galley and three guest cabins. This unique approach to racing yacht design extends Otto's life beyond competitive sailing, ensuring greater yearround enjoyment, a longer life and, like all Wally yachts, a much greater residual value.
"Otto is a new concept; a pure racing yacht which will allow owners to compete at the very highest level alongside the Americas Cup and Olympic standard sailors already competing in the Wally class. This intelligent, flexible design dispenses with the ownership challenges normally associated with a traditional 'pure' racing yacht.", said Luca Bassani Antivari, Wally Founder and President, at the launch of Wally//Otto during round four of the FT Wally Grand Prix Series in Porto Cervo.
Wally is the only yachting brand to be a two-time winner of the Compasso d'Oro (in 2004 and in 2008), the world's most important award for quality and design.
[adsenseyu1]