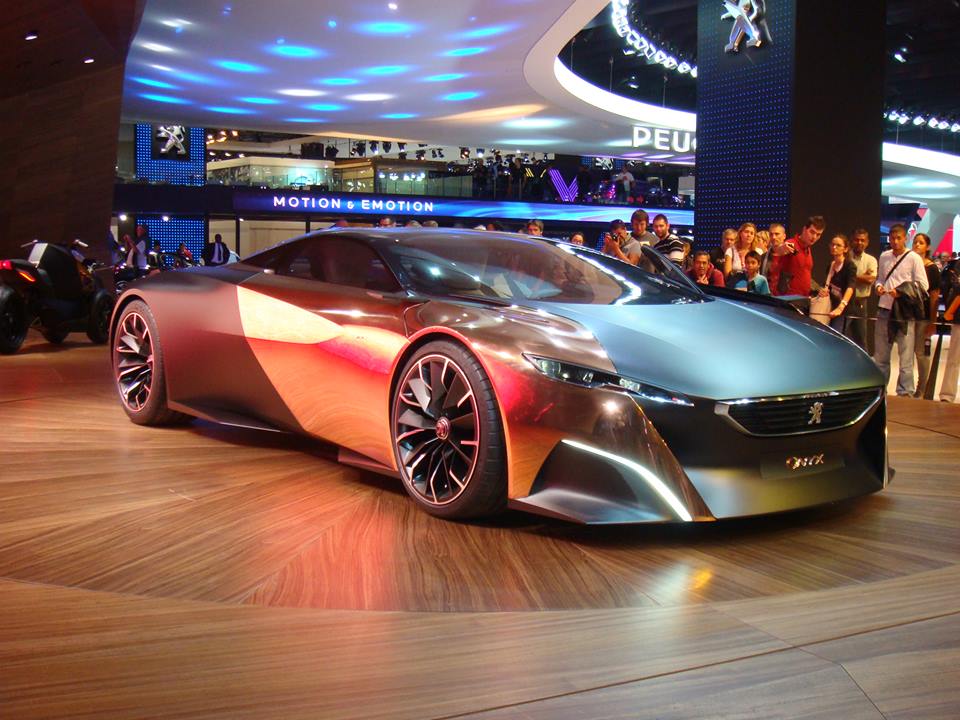 The new Peugeot Onyx Concept Car will get its first public dynamic demonstration at the Goodwood Festival of Speed 2013, which is now in its 20th year.
Peugeot is set to make waves at Goodwood Festival of Speed 2013, one of the world's largest motoring events in the world, by letting visitors surf on its stand. The French car manufacturer is also offering Goodwood visitors a glimpse of the exciting new 600bhp Peugeot Onyx Concept Car in action, alongside new vehicles based on the popular 208 and RCZ models.
Whilst most supercars are made to look pretty, Peugeot has engineered the Onyx to deliver pure power and performance, combined with incredible design aesthetics and robust green features.
The Onyx boasts a svelte carbon fibre shell, with 3.7 litre V8 HDi FAP diesel-electric hybrid engine. Peugeot's intelligent HYbrid4 technology makes the most of physics, storing kinetic energy in lithium-ion batteries, and redeploying it to enhance acceleration.
This feature alone helps boost the Peugeot Onyx by 80bhp, and means there is less than 2kg per horsepower. NACA ducts in the trademark Peugeot double-bubble roof supply the required intake to push the diesel V8 engine to transmit 600bhp to the rear wheels, via a six-speed, sequential gearbox.
The outside of the Onyx is as beautiful as its inner-workings: with hand-finished components and mirror-polished pure copper wings and doors, which are left unprotected to build up a patina over time.
Meanwhile, Peugeot's commitment to "Motion and Emotion" will be embodied by the exciting surf machine on its stand.
Goodwood is one of the world's biggest celebrations of motoring, which is now in its 20th year. The festival officially started in 1993 and has grown to become a truly global event. Each Goodwood Festival of Speed features stunning supercars and Formula One drivers, steam-powered forebears and vintage vehicles. Top manufacturers use the event to display their latest models – featuring state of the art technology and cutting-edge design. The Goodwood Festival of Speed 2013 takes place from July 11 to 14 at the Goodwood House estate, Chichester.