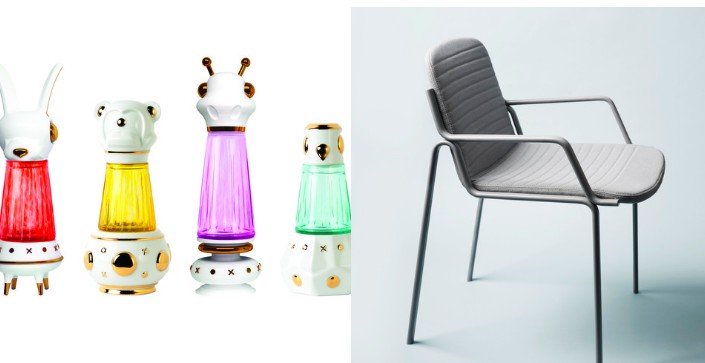 In 10 years at the heart of London Design Festival, Tent London has shown it's about more than designers' work. It's about creating an inspiring experience for 25,000 attendees as well as concrete, career-defining possibilities for exhibitors. It's having an instinct for quality. Tent London is made from equal parts curation, collaboration and connections.
In 2016, Tent London and sister event Super Brands London will return to Truman Brewery in
vibrant East London under the new umbrella of London Design Fair. For the first time, the fair will be staged over three floors of this iconic industrial space rather than two. Its 12,500sqm will
showcase 250 independent designers and brands, 200 global brands and 15 country pavilions in ever-more creative formats.
This will be clear to see in one of Tent London 2016's most exciting new installations. 'We were invited to propose a project by the trade commission of the Trentino region of Italy,' says Jimmy MacDonald, London Design Fair founder and director. 'The result is Trentino Collaborations, which connects four British designers with four Trentino-based manufacturers to create new products for retail.'
Max Lamb is producing granite furniture with a quarry company, Sebastian Cox is working with hard wood rather than green wood for the first time and using a weaving technique from Trentino, Lucy Kurrein is designing leather upholstery and Giles Miller will take his first foray into natural stone tiles. 'The point is to create a profitable exchange – both artistically and economically,' says MacDonald.
The four collections will be shown in specially commissioned wooden structures, inspired by large- scale, natural sculptures shown at Arte Sella, Trentino's open-air art exhibition that is marking its 20th anniversary in 2016.
Another installation at Tent London celebrates the successful career trajectories of first-time exhibitors. In 10 at Tent, 10 now-established designers will show the pieces they debuted at Tent London alongside their latest collections. 'This is a chance to take a moment and appreciate how far we've all come. Both the designers and the fair itself – we've grown up together,' says MacDonald.
As well as promoting British design to the rest of the world, Tent London is the most international show at London design Festival, launching new brands and designers in the UK through its 15 country pavilions. For the first time, London Design Fair has invited a country to exhibit, bringing its wealth of design and manufacturing expertise to a global audience for the first time. India will unveil the best of its contemporary design in This Is India, which is co-curated by Jimmy MacDonald and Spandana Gopal, founder of London-based studio and lifestyle brand Tiipoi.
The London Design Fair regularly works with countries in the lead up to Tent London, advising on presentation and curation. In 2016, for example, the Royal Danish Academy of Fine Arts will show a greater percentage of work from its talented alumni, rather than focusing solely on graduate work. Further confirmed countries include China, Scotland Craft & design, Swedish design Pavilion, Nordic design Collective, Portugal, 100% Norway, Galicia and the Crafts Council of Italy.
Throughout the last decade, Tent London has been known as the place to spot new talent. Names to watch in 2016 include Benjamin Ceramics, a London-based studio that has collaborated with Wedgwood on a collection of 3D-printed Jasperware; Finnish furniture design studio Maiju Uski; Studio davidpompa, a young interdisciplinary studio based in Mexico and Austria; Hay-on-Wye-based Barnby design, a studio that combines traditional furniture-making techniques with timeless, modern style; Danish product design practice Troels Flensted; Italian designer collective Portego; sustainable product designers out for space; Japanese design curators Native & Co; British textile and surface designers Sunny Todd Prints; and No-Mad, a new Indian lifestyle brand that mixes the textile traditions of India and Japan.
Attendees in 2015 included Adjaye Associates, Anthropologie, Bottega Veneta, Burberry, Caravane, the Conran Shop, Foster & Partners, Harvey Nichols, Harrods, Heal's, Heatherwick Studio, Rossana Orlandi, Skandium, Squire & Partners, Studio Reed, West Elm and Zaha Hadid Architects.