Creating a cardinal bird with just one 3 mm feather…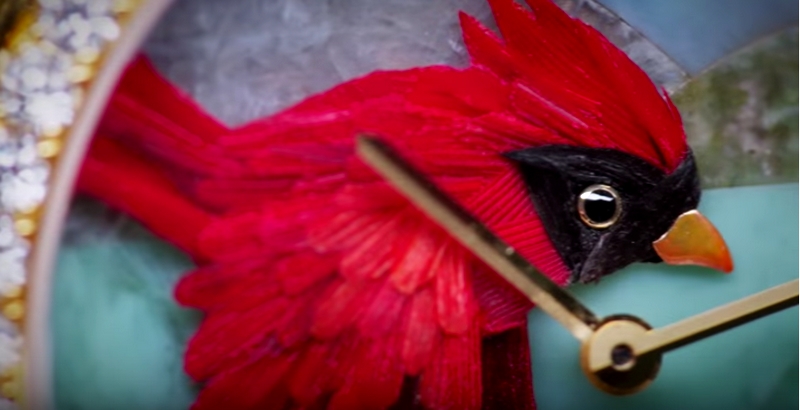 At 2015 Waches&Wonders Hong Kong, one of the most prestigious Haute Horlogerie events in Asia, Van Cleef & Arpels Maison brought a new savoir-faire to the Extraordinary Dials watch collection: the miniature feather art – in partnership with feather artist Nelly Saunier. These delicate watches are a real technical challenge as no two feathers are the same color, shape, texture, the thickness of their barbs.
Traditionnal skills such as engraving on gold, hard stone marquetry and stone setting were joined – for the first time – by miniature feather art.
"What attracts me to feathers is the magic of the material: the world of birds, the aerial dimension, and all the poetry and symbolism it represents. When you go deeper into the textures, the colors, the tiny markings, like miniature paintings, it's so delicate. When you look closer you discover a world within a world," explained Nelly Saunier.
"Using a living material is very special, it's fascinating and incredibly rich. It's magical. A lifetime would not be enough to express everything I have to say with this material," added the feather artist.
"I'm very attracted to the poetic dimension of Van Cleef & Arpels' creations, which corresponds to my own creative journey, especially the poetry of objects, of nature, in drawings, artistic lines and color, it's what it touches me. I interpret nature in my own way while respecting very precise specifications," contiuned Saunier.
Expressing the Poetry of Time theme, Van Cleef & Arpels presented also new Cadenas watch creations and interpretations of Enchanting Nature at Watches&Wonders.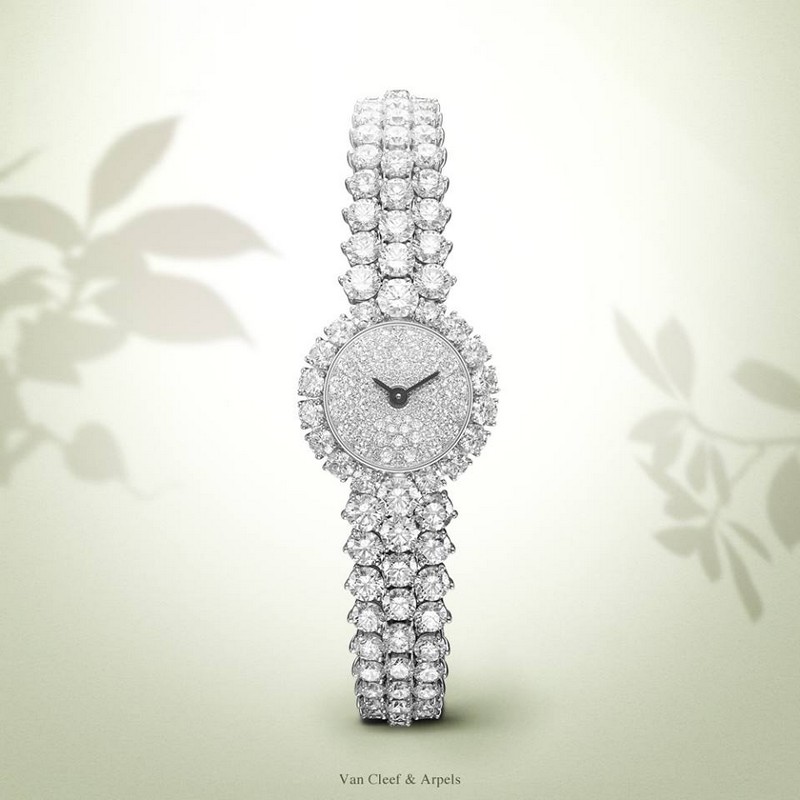 The Frechn Jewellery house payed homage to the natural beauty of diamonds with the High Jewelry watch À Cheval. This watch perpetuates the savoir-faire of the À Cheval High Jewelry collection created in 1981.
After its High Jewelry collection inspired by Charles Perrault's fairy tale Peau d'Âne, Van Cleef & Arpels unveiled Lady Arpels Peau d'Âne Forêt enchantée watch Extraordinary Dials collection. Requiring over 150 hours of work, the dial of this precious watch associates stone setting for the first time with sculpture and engraving on gold and miniature painting.