Why do you travel? 2015 Virtuoso Travel Dreams Contest Invites Travelers to Share Their Personal Reasons for Traveling.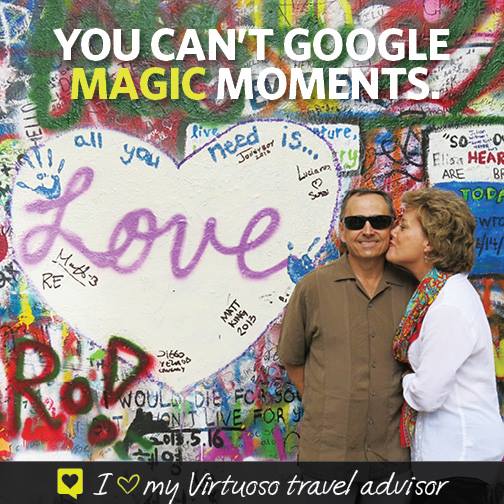 People venture out for any number of reasons, be it getting away and recharging, connecting with loved ones, or the sheer joy of experiencing new places, people and cultures. Virtuoso, the international network of luxury travel agencies, is asking travelers to tell their story of "Why I Travel" for its 2015 Travel Dreams contest. The winning essay will be worth $10,000, though Virtuoso will be awarding cash prizes totaling $25,000, which will go a long way toward creating future travel experiences and stories.
To get participants thinking about what makes them want to venture out, Virtuoso first asks about 'bucket list' destinations and experiences. After getting participants in the mood to pack their bags, they then ask people to express in 200 words or less why it is they travel. Photos or short videos can also be included to help illustrate the story. Once they submit their entry form, participants will receive a copy of their bucket list to save and share.
Virtuoso's Travel Dreams contest will be up and running until March 31, 2015.