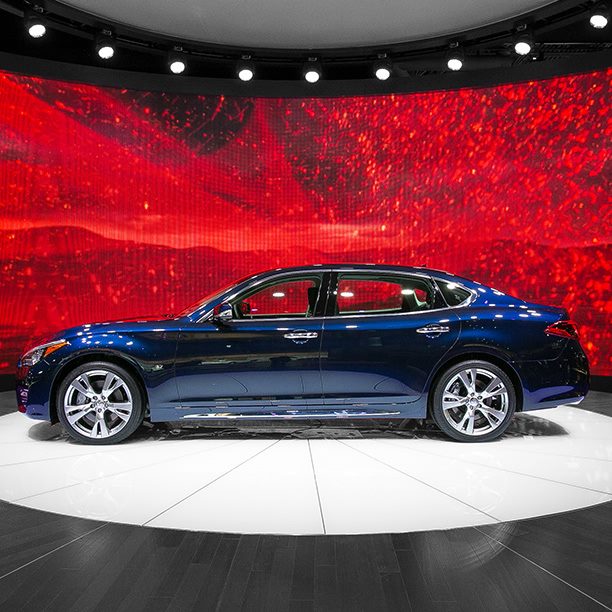 Infiniti debuted new Q70 long wheelbase and QX80 Limited models at this year's New York International Auto Show. Infiniti hopes that these two new models will attract many new ultra- luxury buyers to the automotive brand.
In addition to the new QX80 Limited and Q70L (Long Wheelbase) models, both the QX80 and Q70 have been redesigned for the 2015 model year. The Q70, Q70L and QX80 are scheduled to go on sale at Infiniti retailers in the fall, followed by the new QX80 Limited in the winter.
"In 2014, Infiniti enters its 25th year here in the United States and we're going to make it a year to remember," said Infiniti Americas President Michael Bartsch. "The new Q70L, with nearly six inches added to the length of the cabin, brings SUV levels of rear legroom to this type of sedan for the first time. And the new QX80 Limited answers the demand from QX80 owners for a vehicle that is more sophisticated but not over-the-top – and one that remains at its core pure Infiniti."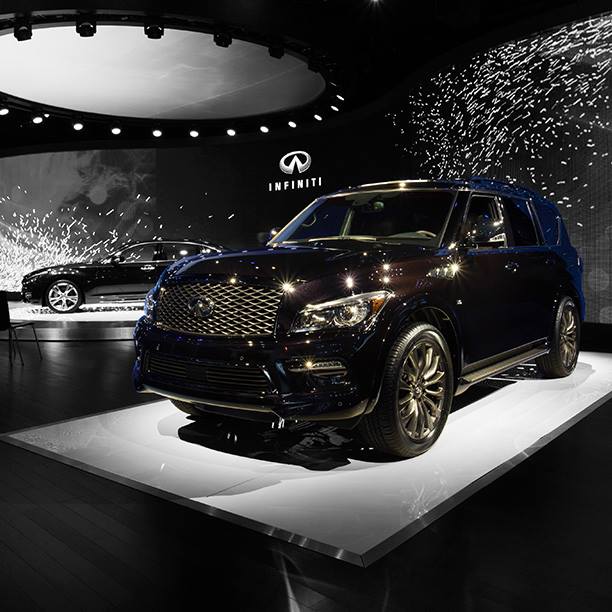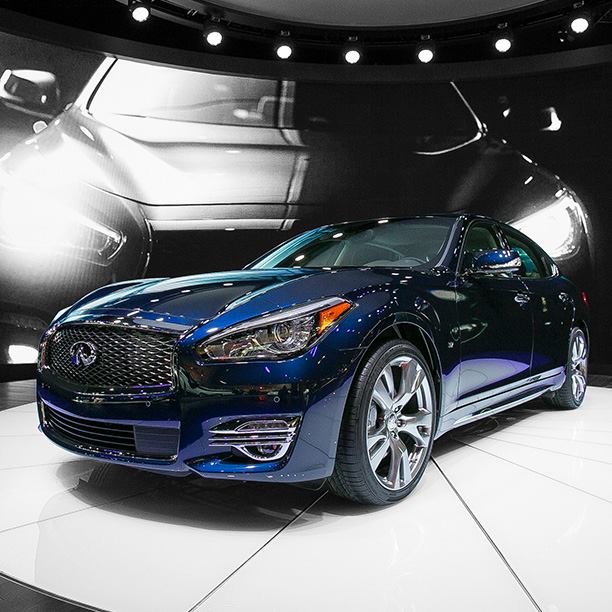 For 2015, Infiniti is extending its Q70 portfolio with the introduction of a long wheelbase variant, the Q70L. The additional 5.9 inches in the wheelbase not only increases the knee and leg space in the back but also greatly augments the athletic presence of the sedan.
The front redesign includes new LED headlights, new double-arch grille with high-quality waved mesh finish and chrome surround, new front bumper and integrated fog lights. The redesigns rear of the 2015 Q70 features new LED combination lights, new trunklid shape and chrome rear finisher.
As in previous years, the Infiniti Q70 is offered in a range of powerful, efficient powertrains, starting with the 3.7-liter V6 and 5.6-liter V8 gasoline engines. The refined 3.7-liter aluminum- alloy DOHC 24-valve V6 is rated at 330 horsepower, while the powerful 5.6-liter Direct Injection Gasoline (DIG) aluminum-alloy DOHC 32-valve V8 is rated at 420 horsepower for the standard model and 416 horsepower and 414 lb-ft of torque for the Q70L long wheelbase version. Also available is an advanced hybrid powertrain featuring the Infiniti Direct Response Hybrid® system with Intelligent Dual Clutch Control, rated at net power output of 360 horsepower.