Adding 'Q' to the Infiniti: 2014 Infiniti Q50 Sedan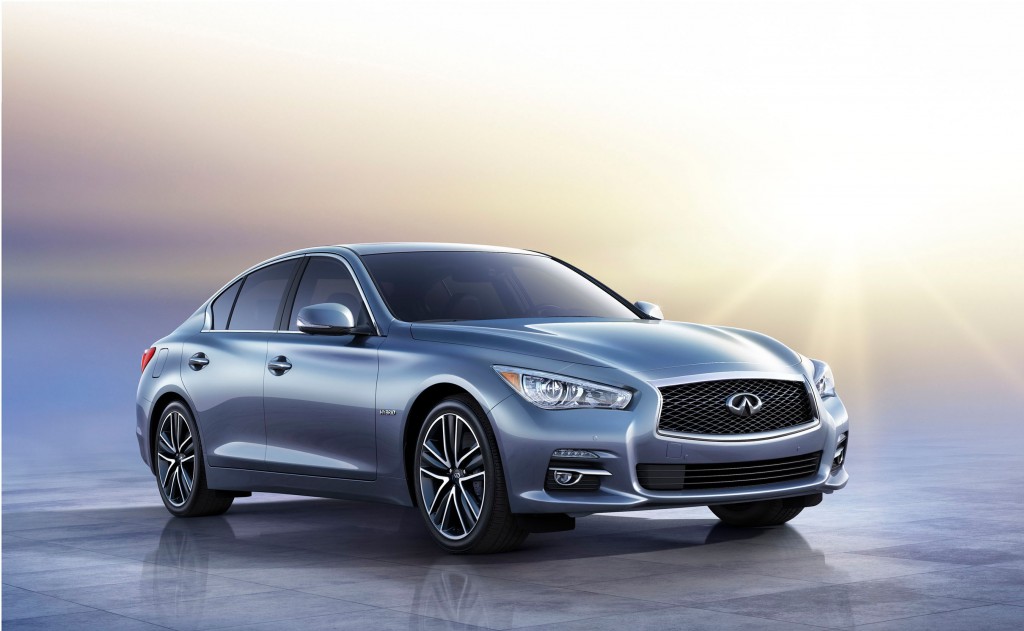 Infiniti unveiled the all-new 2014 Infiniti Q50 luxury sports sedan, rebadging its line of luxury cars withletter "Q" to lead each model name.
"…We are about to launch Infiniti on a bold new journey, a new Infiniti brand direction built on a foundation of our past and guided by a clear vision for the future," said Infiniti Motor Co. President Johan de Nysschen. "And it starts right here today with the new Infiniti Q50, a vehicle that clearly crystalizes the design, performance and technology direction for a new generation of Infiniti vehicles."
"Actual names don't denote hierarchy. The hierarchy is important for premium brands," said Johan de Nysschen.
The 2014 Infiniti Q50 will be available with a choice of a refined 328-horsepower 3.7-liter V6 or new Q50 Hybrid featuring Infiniti's Direct Response Hybrid System with Intelligent Dual Clutch Control. Both powertrains will be offered with rear-wheel drive or Intelligent All-Wheel Drive.
Two new world's first production performance technologies make their debuts in the Q50 – Infiniti Direct Adaptive Steering technology and Active Lane Control. The new steering system allows advanced control of the Q50's tire angle and steering inputs, transmitting the driver's intentions to the wheels faster than a mechanical system. Four different steering settings are offered, allowing customization by driver preference or road conditions. The Active Lane Control uses a camera-based lane marker detection system to further enhance on-center driving capability.
Infiniti recently reported a year-over-year U.S. sales increase of 21.8 percent for 2012, pointing to a strong sales forecast for the brand in 2013. Infiniti is currently sold in nearly 50 countries worldwide and is expanding its production base to three continents.