Aston Martin reveals Centenary edition of its Vanquish supercar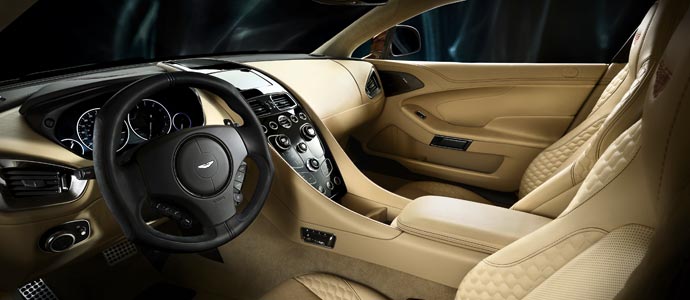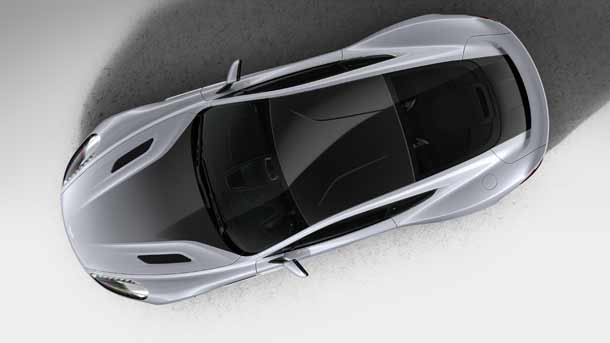 To mark its first Centenary, Aston Martin created a set of exclusive Centenary Edition designs from across its model range. Vanquish is a new Aston Martin featuring the next generation of the renowned VH architecture as well as a significantly upgraded 6.0-litre V12 engine that is considerably more potent than before. Styling cues such as the elegant new waist, elongated side strakes and LED rear light blades are derived from the One-77 supercar.
Powered by a significantly revised naturally aspirated 6.0-litre V12 petrol engine mated to the proven Touchtronic 2 six-speed automatic gearbox, the new luxury car offers suitably impressive performance figures. The V12's power peak of 565 bhp (573 PS) makes it Aston Martin's most potent production model yet, outmuscled only by the strictly limited edition £1.2m One-77 supercar, announced the manufacturer.
"Vanquish is the ultimate expression of Aston Martin design ethos, engineering innovation and technical ability. It offers luxurious, continent-crossing capability and pure driving excitement without compromise," said Aston Martin Chief Executive Officer Dr Ulrich Bez.
"Bearing the same name as the iconic V12 Vanquish that did so much to cement Aston Martin's reputation as a maker of great GT cars in the modern era, I believe the car unveiled today once again puts this great British brand at the top of its class," added Bez.
"The new Vanquish mixes beautiful design with impressive technology such as the superb new infotainment system. This is the latest incarnation of everything we know, informed and developed from One-77. It is the ultimate Super Grand Tourer – confident and assured – and is the newest representation of Power, Beauty and Soul."
Practical improvements such as a newly designed and significantly more spacious cabin and a boot that, at 368 litres, is more than 60% larger than that of the DBS, ensure the new Vanquish can carry sufficient luggage for even the most ambitious grand tourist.
Designed and hand-built at Aston Martin's global headquarters at Gaydon in Warwickshire the new Vanquish, available as a 2+2 or 2+0, sits atop a broad line-up of world-class sports cars including the exquisite DB9, sporty V8 Vantage and luxurious four-door Rapide.
The globally-renowned British luxury sports car maker will mark its first 100 years with a series of UK and international celebrations highlighting the unique success of the brand worldwide.