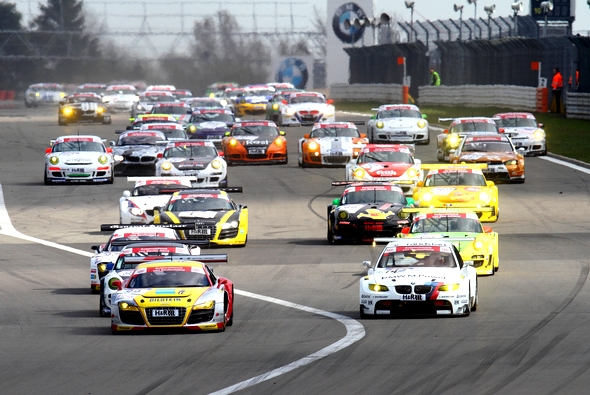 The ADAC Zurich 24-hour race again promises to be a race of superlatives in 2012 and for one day and one night push both men and machines to the limit.40th running of the legendary ADAC Zurich Nürburgring 24h race.
Drivers return year after year to participate in this legendary endurance race. In 2012, organisers of the 40th running of the legendary ADAC Zurich Nürburgring 24h race are again expecting over 200 teams and 800 drivers from over 20 different nations to take part. The endurance classic in the "Green Hell" will take place on the 19/20 May 2012.The spectacle of professional racing drivers competing alongside gentlemen drivers in a wide selection of sports cars ensures that over 200,000 fans will attend to support their favourite marques.
Aston Martin is offering you the opportunity to support the Aston Martin entries competing in this spectacular race. In the seven years since Dr Ulrich Bez and his team first entered a single V8 Vantage, Aston Martin has increased its presence at the Nürburgring every year and, in a remarkable tribute to the reliability of its cars, has achieved a 100% finishing record to date with its factory entries.
2012 sees Aston Martin step up a level to compete at the front end of the grid with the 24h debut of its new V12 Vantage GT3 along with a return for the stunning V12 Zagato that made its debut last year. Several customer Vantage GT4 entries are also expected.