Most Expensive Luxury Hotels in Manhattan. Survey.
Seventy-five thousand dollars can buy a single night in New York's City's most expensive hotel suite, says the new survey by NewYorkHotels.org. The report ranks the 10 most expensive hotel suites in Manhattan. The swanky abodes—which come with amenities ranging from a chauffer-driven Rolls Royce to personal styling from Christian Dior—are the crème de la crème of the city's lodging options.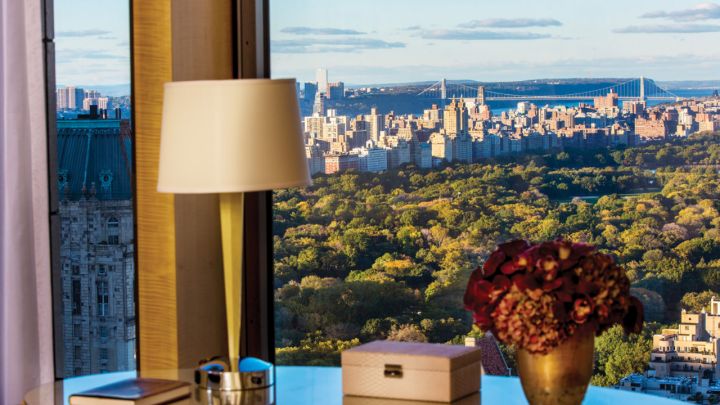 The Penthouse Suite at The Mark Hotel tops the list at a jaw-dropping $75,000 per night. The 12,000-square-foot "castle in the sky" on the Upper East Side of Manhattan was designed by legendary French designer Jacques Grange, and boasts extravagant features such as a private conservatory, two wet bars and a stunning rooftop terrace offering sweeping views of the city.
The Ty Warner Suite at the Four Seasons New York comes in second at $50,000-per night. Guests are attended to by a 24-hour on call butler. Unlimited caviar, champagne, spa services, a personal trainer, and a chauffeured Rolls Royce complete the decadent experience. Rounding out the top three as the third most expensive NYC hotel suite is Suite 5000 at Mandarin Oriental New York. Hand-selected garments and accessories from Christian Dior's current collection are just one of the luxe perks guests enjoy here.
10 most expensive hotel suites in New York City: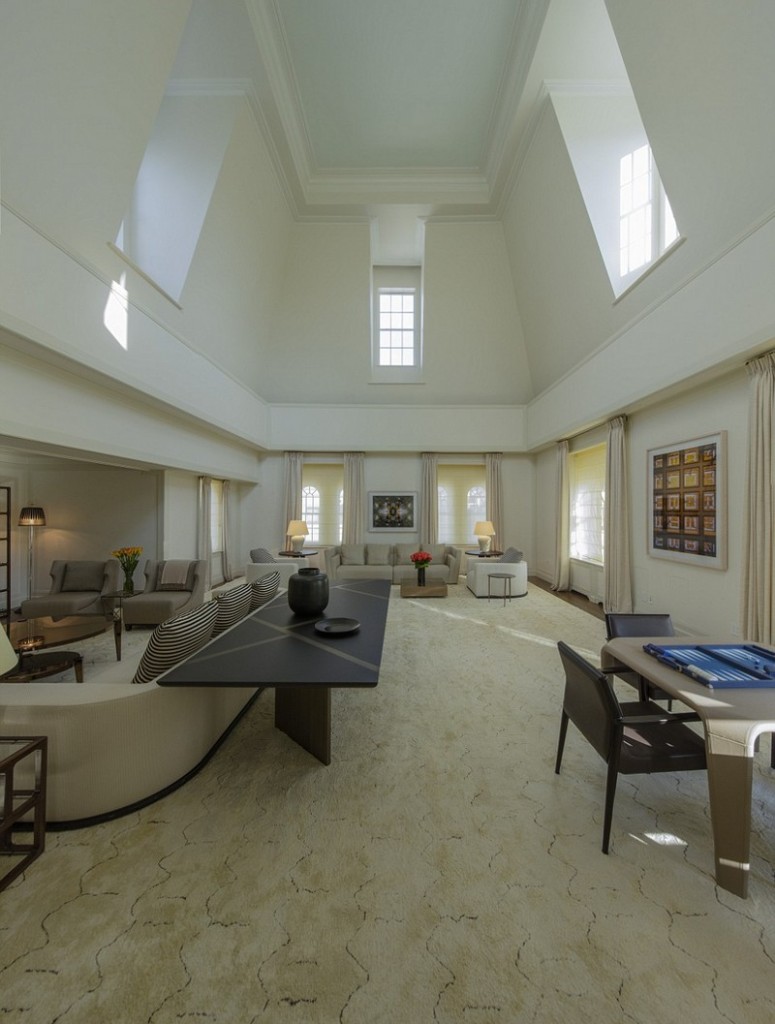 1. Penthouse Suite (The Mark Hotel New York) $75,000;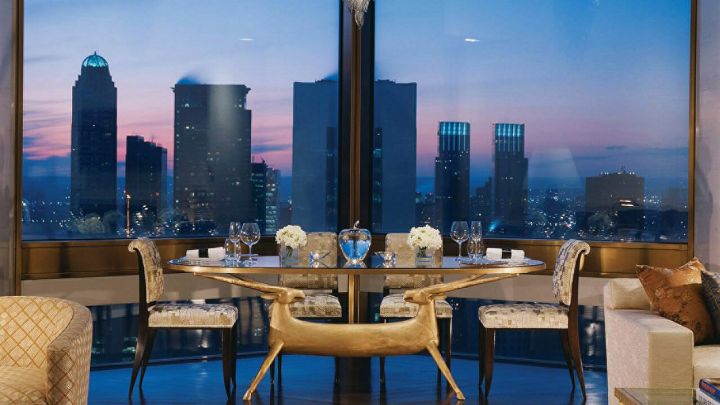 2. Ty Warner Suite (Four Seasons New York) $50,000;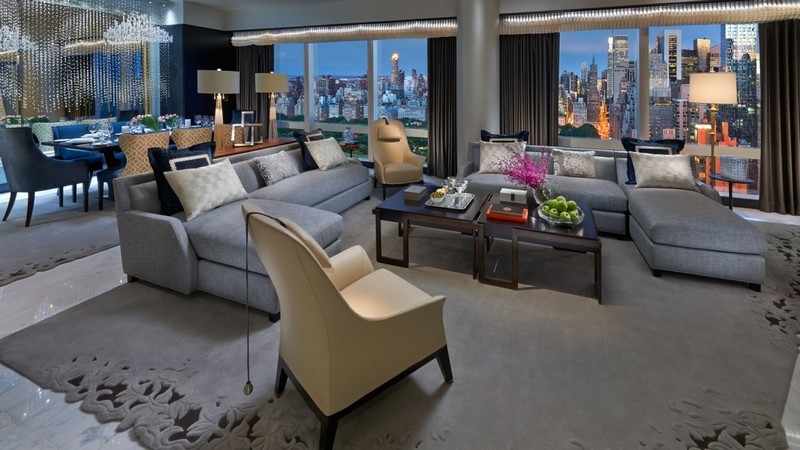 3. Suite 5000 (Mandarin Oriental New York) $18,000;
4. The Presidential Suite (St. Regis New York) $35,000;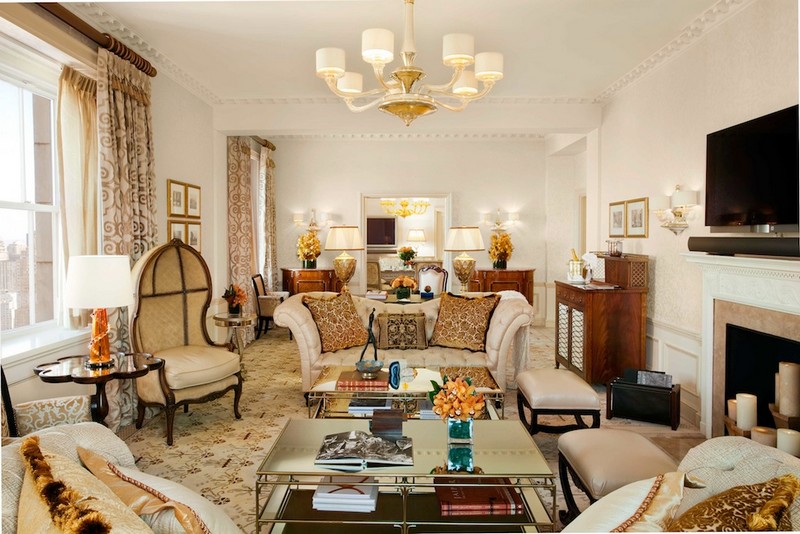 5. The Tata Suite (The Pierre New York) $30,000;

6. Presidential Suite (Park Hyatt New York) $30,000;
7. Royal Suite (The Plaza New York) $30,000;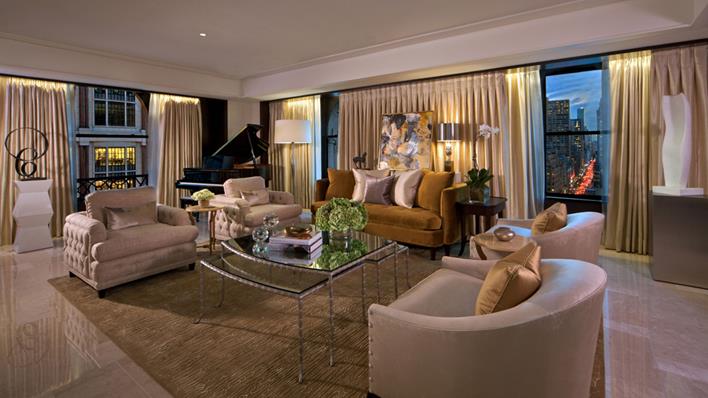 8. The Peninsula Suite (The Peninsula New York) $25,000;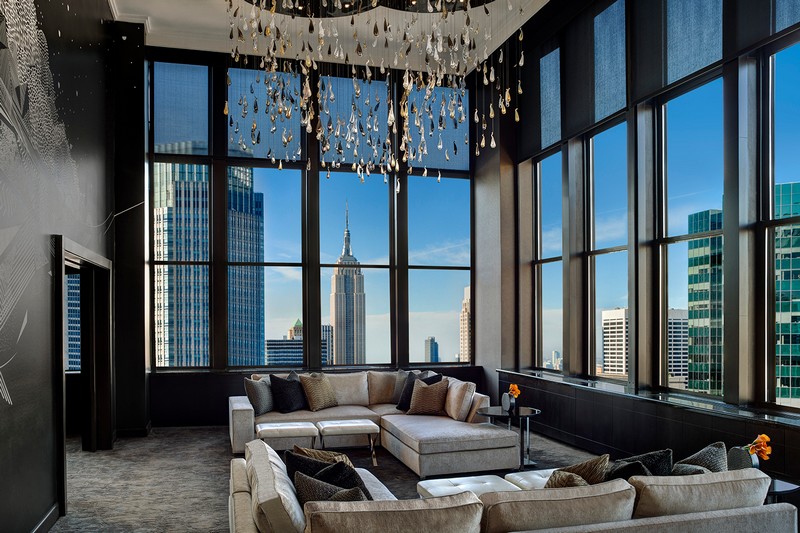 9. Champagne Suite (New York Palace) $25,000;
10. Baccarat Suite (Baccarat Hotel) $18,000.