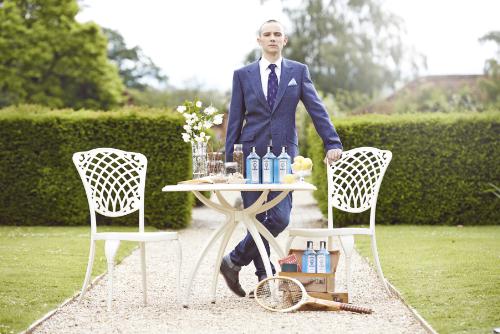 45ml of Bombay Sapphire gin, 15ml of homemade paper syrup, and 1 dash of salt solution brought Remy Savage of France the title of World's Most Imaginative Bartender of 2014.
This year, England was selected as the host country for the BOMBAY SAPPHIRE World's Most Imaginative Bartender competition, inviting the bartenders into the home of the Bombay Sapphire distillery, Laverstoke Mill in Hampshire. Following the preview visit to the distillery in Hampshire, the group then travelled to London, home to some of the world's best bars and its deep-rooted connections to the history of gin.
Remy Savage of France Savage took home the accolade following an outstanding performance at the global final in London, which saw him compete against 14 of the most creative bartenders from around the world. Now in its third year, Bombay Sapphire, the world's number one premium gin by value, challenged the competitors to create a cocktail inspired by the competitions chosen location.
His cocktail, 'Paper Anniversary', was inspired by his preview visit to Laverstoke Mill, the brand's soon-to-open gin distillery in the beautiful British countryside. The unique recipe features homemade paper syrup, which provides a subtle scent of paper, linking back to the illustrious and interesting history of Laverstoke Mill that was shared during his time at the distillery this week.
Winner Remy Savage from Paris, France was selected from 14 finalists from Europe, North America, South Africa, Japan and Mexico who had each earned a place in the global final by fighting off a collective total of more than 3,500 competing bartenders in the world. Each bartender created a cocktail using Bombay Sapphire gin which was then judged by a panel of industry experts, including Jacob Briars, Head of Global Advocacy and Training at Bacardi; Ryan Chetiyawardana (A.K.A Mr Lyan) Founder of White Lyan; Alex Kratena, Head Bartender at Artesian Bar, The Langham; and Hamish Smith, Editor of The World's 50 Best Bars and Drinksint dot com.