27° Biennale des Antiquaires, Grand Palais, Paris.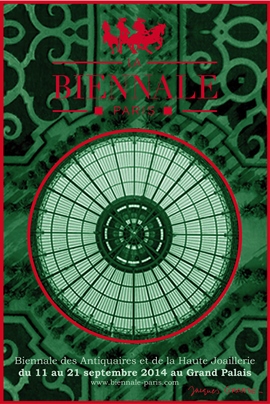 As the must-visit event for the art market for more than 60 years, the 27° Biennale des Antiquaires at the Grand Palais in Paris draws together the finest art and antiques dealers who gather to present their greatest masterpieces.
Biennale des Antiquaires – the premier showcase of art and antiques featuring treasures from the world's greatest dealers since the 1950's – will take place at the Grand Palais in Paris from September 11 – 21, 2014.
For its 27th edition, Syndicat National des Antiquaires (SNA) President Christian Deydier called upon internationally acclaimed interior designer Jacques Grange to recreate the Versailles Gardens under the iconic Grand Palais glass dome, with help from the gardeners of Château de Versailles and Trianon.
The highlights of this edition include dinners by ten Michelin-star chefs, the most expensive selection of antiques and haute joaillerie in the world by Cartier, Graff, Alexandre Reza, David Morris. The jewelers will create collections especially for the 27° Biennale.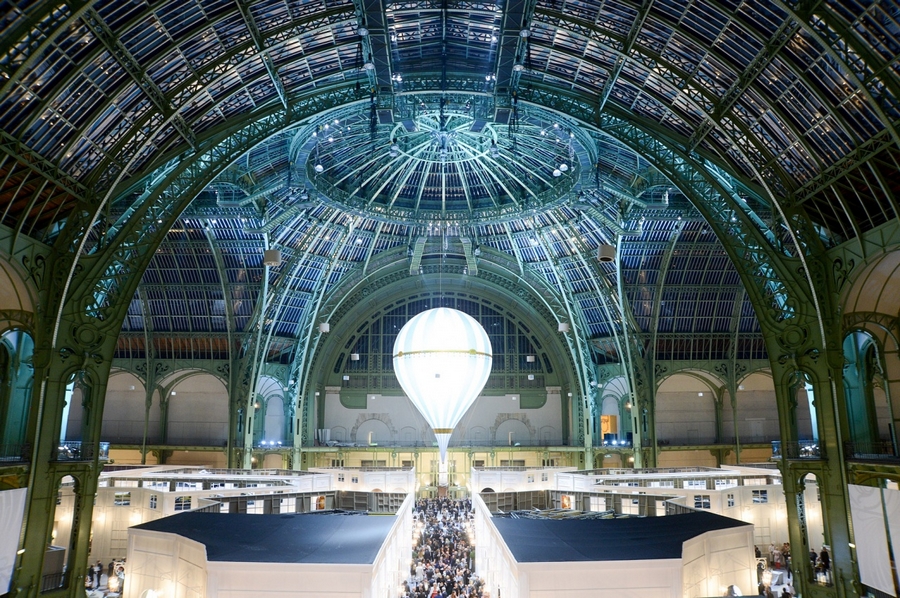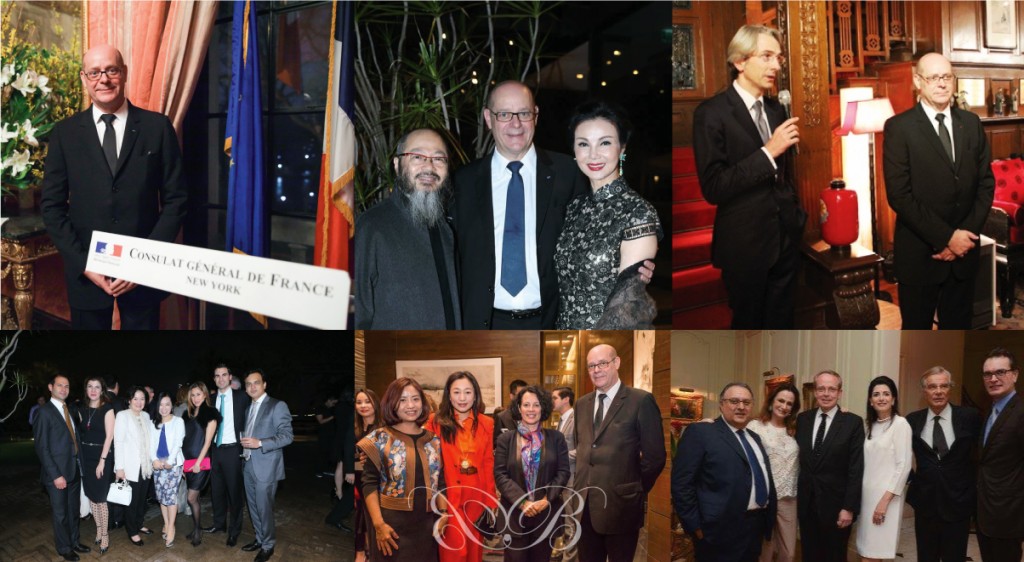 Biennale des Antiquaires introduced also a new logo this year, a tribute to the four-horse chariot which crowns the Grand Palais and a triumphant evocation of Ancient Greece and Rome.
"You have to be very well educated to go to the Biennale," Christian Deydier, president of Syndicat National des Antiquaires, recently told ARTINFO. "Fewer and fewer people are educated now. It's a problem, especially in France. Slowly the level is coming down."
"This fair is for everybody. The guy who starts to buy $7,000 pieces, we don't know if maybe in five years he'll spend $100,000, $1,000,000," added Deydier. "You have to push. You have to teach, you have to explain, why this glass is 10 and this glass is 100 — this one is glass and this one is crystal. It's very important. If we don't have the collector, we are dead."
"When you look at Maastricht, it's 300 exhibitors. You don't have time to see everything, and you have the very high level alongside the very low level," said Deydier. "Next year, we'll cut the number of exhibitors, and at the next fair, we'll cut more — we'll keep it to 40 to 50 dealers. We just want the best in the world."
The idea of an "antique dealer fair" first appeared in the 1950s and more precisely in 1956 under the aegis of the new chairman of the SNA (National Union of Antiques Dealers), Pierre Vandermeersch. The dream was to create an event where the beauty of the objects on show could compete with that of the women who come visit the exhibition, a venue where elegance, prestige and celebration would await a host of art lovers and collectors.
2014 : 27° Biennale des Antiquaires, Grand Palais, Paris:
September 11-21.
Biennale des Antiquaires – VIP opening:
Wednesday september 10, 2014
Biennale des Antiquaires – Public opening
Thuesday september 11, 2014
to sunday september 21, 2014
From 11 am to 8 pm
Until 11 pm on thursday 11, tuesday 16 and thursday 18
Until 7 pm on sunday 21;