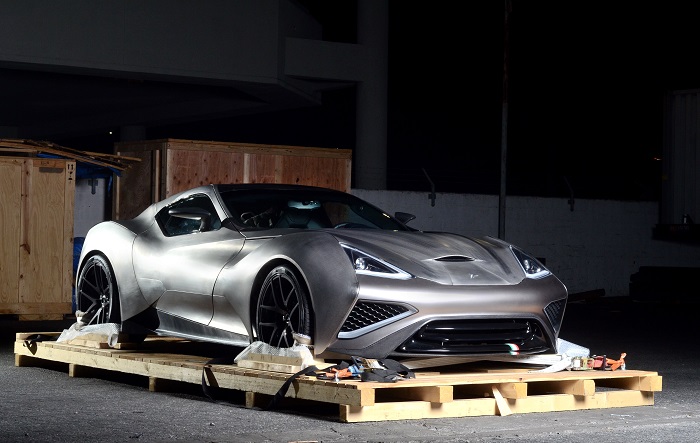 The Lockheed SR-71 "Blackbird", the world's fastest plane, is the muse for a new one-off supercar from Italian design house Icona. The Vulcano Titanium is made entirely from titanium, the lustrous metal with a silver color, low density and high strength. The metal named for the Titans of Greek mythology is highly resistant to corrosion in sea water, aqua regia and chlorine. The two most useful properties of the metal are corrosion resistance and the highest strength-to-density ratio of any metallic element.
The naked titanium body of Icona Vulcano Titanium took more than 10,000 hours of hand-crafted work to create.
The Vulcano Titanium was built by CECOMP, an Italian coachbuilder with a long history in the domain of motor racing whilst the powertrain is the work of Claudio Lombardi, ex-Scuderia Ferrari director and mastermind of numerous world champion cars, and Mario Cavagnero the man behind the Lancia Racing Team.
The Vulcano is capable to be tuned to well over 1.000 horsepower should the owner demand it, and can accelerate from 0 to 60 miles/hr in 2.8 seconds and 120 miles/hr in 8.8 seconds. With its bare handcrafted titanium body, this beautiful and voluptuous 220 mile/hr hypercar definitely brings together the Beauty and the Beast.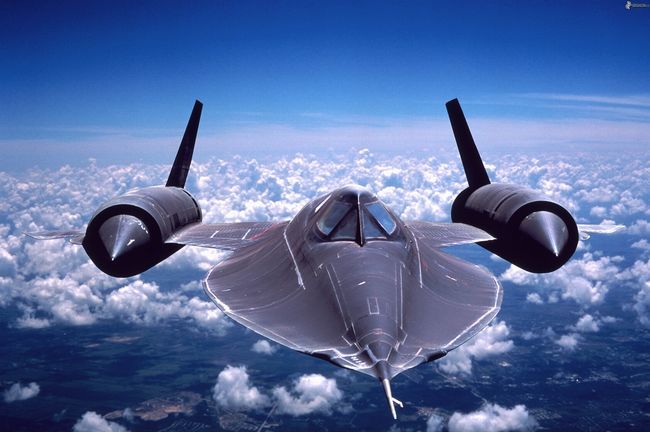 The Lockheed SR-71 "Blackbird" is a long-range, Mach 3+ strategic reconnaissance aircraft that was operated by the United States Air Force. It was developed as a black project from the Lockheed A-12 reconnaissance aircraft in the 1960s by Lockheed and its Skunk Works division. American aerospace engineer Clarence "Kelly" Johnson was responsible for many of the design's innovative concepts. During aerial reconnaissance missions, the SR-71 operated at high speeds and altitudes to allow it to outrace threats.