World's best hotels selected by Travel+Leisure magazine readers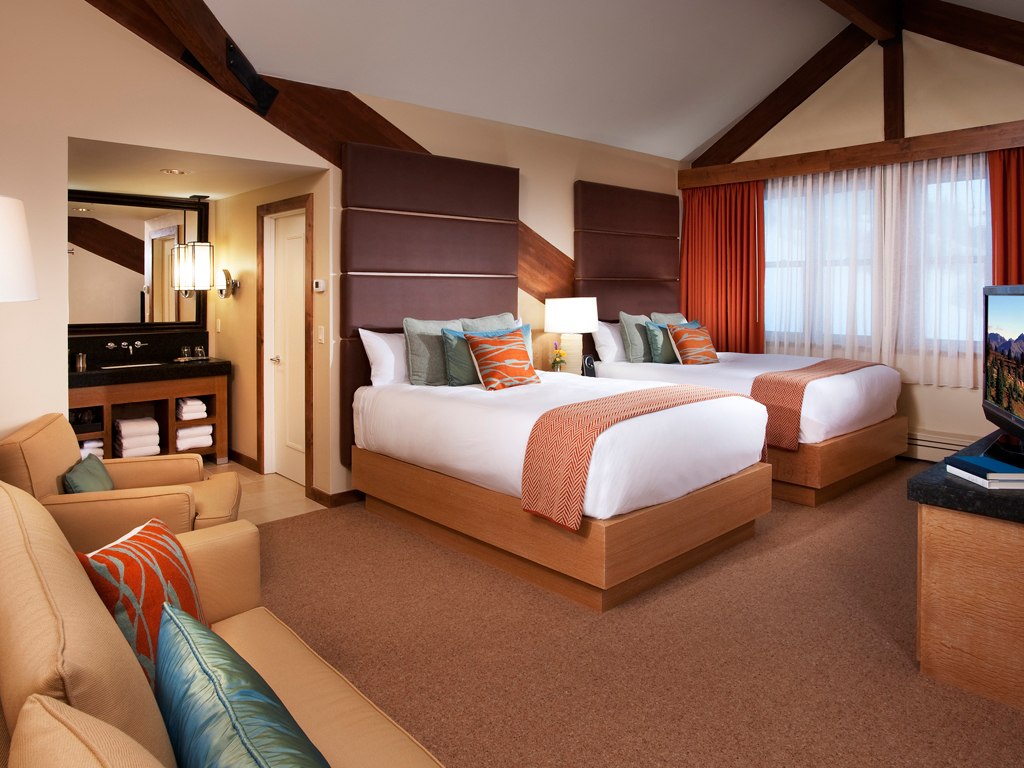 US-based Travel+Leisure Magazine asked its readers to answer a questionnaire developed by its editors from December 1, 2011, to March 31, 2012. The results of the 17 the annual Travel + Leisure World's Best Awards survey revealed readers' favorite hotels, cities, islands, cruise lines, airlines, car-rental agencies, spas,
safari outfitters, and tour operators.
Singita Grumeti Reserves in northern Tanzania is the top-ranked World's Best Hotel overall for the second consecutive year and is one of four properties in Africa to place in the top 10 among hotels worldwide.Australia's four-year-old Southern Ocean Lodge, on Kangaroo Island, makes its debut on the Top 100 Hotels list at No. 3. Hotel Santa Caterina, Amalfi, Italy is the top Resort in Europe and is featured on the T+L August issue cover.
Triple Creek Ranch in Darby, Montana is the No. 1 Inn and Small Lodge in the Continental U.S. for the third year, and is ranked No. 2 among hotels worldwide. New York City holds its title for the twelfth year in a row as the Best City in the U.S. and Canada, and ranks No. 7 among top cities overall, while Bangkok retains its number one ranking in the world for the third year in a row. Istanbul rises to its highest ranking ever in the survey at No. 3 on the list of Top Cities Overall. Among cities in the U.S. and Canada, Chicago rises to the No. 2 spot and New Orleans moves up to No. 5 this year from No. 6 in 2011.
Osprey at Beaver Creek, Colorado is named Best Resort in the Continental U.S., Honolulu makes its debut on the list of Top 10 Cities in the U.S. and Canada, Nayara Hotel, Spa & Gardens is the first Costa Rican resort to rank among the top 10 hotels overall, and Vieques, Puerto Rico is voted the Best Island in the Caribbean,
Bermuda, and the Bahamas.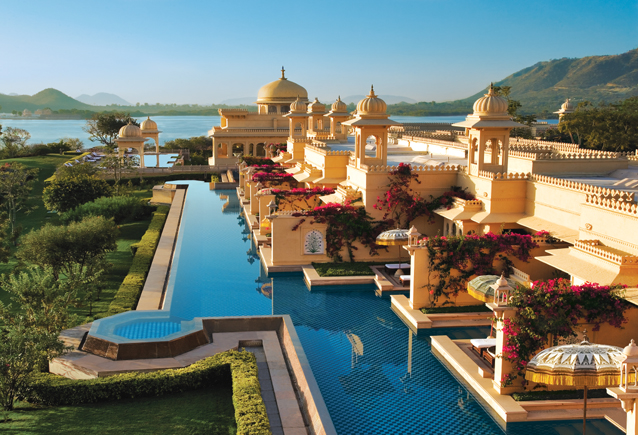 TRAVEL + LEISURE 2012 WORLD'S BEST AWARDS WINNERS OVERALL:
WORLD'S BEST CITY: Bangkok
WORLD'S BEST HOTEL: Singita Grumeti Reserves Serengeti National Park, Tanzania
WORLD'S BEST ISLAND: Boracay Philippines
WORLD'S BEST LARGE-SHIP CRUISE LINE: Crystal Cruises
WORLD'S BEST SMALL-SHIP CRUISE LINE: Seabourn
WORLD'S BEST RIVER CRUISE LINE: Viking River Cruises
WORLD'S BEST INTERNATIONAL AIRLINE: Singapore Airlines
WORLD'S BEST DOMESTIC AIRLINE: Virgin America
WORLD'S BEST SAFARI OUTFITTER Micato Safaris
WORLD'S BEST TOUR OPERATOR: Row Adventures
WORLD'S BEST CAR-RENTAL AGENCY: HertzWORLD'S BEST DESTINATION SPA: Red Mountain Resort Ivins, Utah
WORLD'S BEST HOTEL SPA: Capella Pedregal Los Cabos, Mexico.
TRAVEL + LEISURE 2012 WORLD'S BEST HOTEL WINNERS BY REGION:
CONTINENTAL U.S.
TOP RESORT: Osprey at Beaver Creek Colorado
TOP LARGE CITY HOTEL: Waldorf Astoria (formerly the Elysian Hotel) Chicago
TOP SMALL CITY HOTEL: Wentworth Mansion Charleston, South Carolina
TOP INN/SMALL LODGE: Triple Creek Ranch Darby, Montana.
HAWAII
TOP RESORT: Four Seasons Resort Hualalai Hawaii, the Big Island CANADA
TOP RESORT: Wickaninnish Inn, Tofino, British Columbia
TOP CITY HOTEL: Auberge Saint-Antoine Quebec City.
THE CARIBBEAN, BERMUDA, AND THE BAHAMAS
TOP RESORT: The Reefs Bermuda
MEXICO
TOP RESORT: Live Aqua Cancún
TOP CITY HOTEL: Four Seasons Hotel México, D.F. Mexico City
CENTRAL AND SOUTH AMERICA
TOP RESORT: Nayara Hotel, Spa & Gardens La Fortuna, Costa Rica
TOP CITY HOTEL: Palacio Duhau – Park Hyatt Buenos Aires
EUROPE
TOP RESORT: Hotel Santa Caterina Amalfi, Italy
TOP LARGE CITY HOTEL: Four Seasons Hotel Istanbul at the Bosphorus
TOP SMALL CITY HOTEL: Four Seasons Hotel Istanbul at Sultanahmet
TOP INN/SMALL COUNTRY HOTEL: Katikies Hotel Santorini, Greece.
ASIA
TOP RESORT: Oberoi Udaivilas Udaipur, India:
TOP CITY HOTEL: The Peninsula Bangkok
AFRICA AND THE MIDDLE EAST
TOP LODGE/RESORT: Singita Grumeti Reserves Serengeti National Park, Tanzania
TOP CITY HOTEL: One&Only Cape Town, South Africa
AUSTRALIA, NEW ZEALAND, AND THE SOUTH PACIFIC:
TOP RESORT: Southern Ocean Lodge Kangaroo Island, Australia
TOP CITY HOTEL: The Langham Melbourne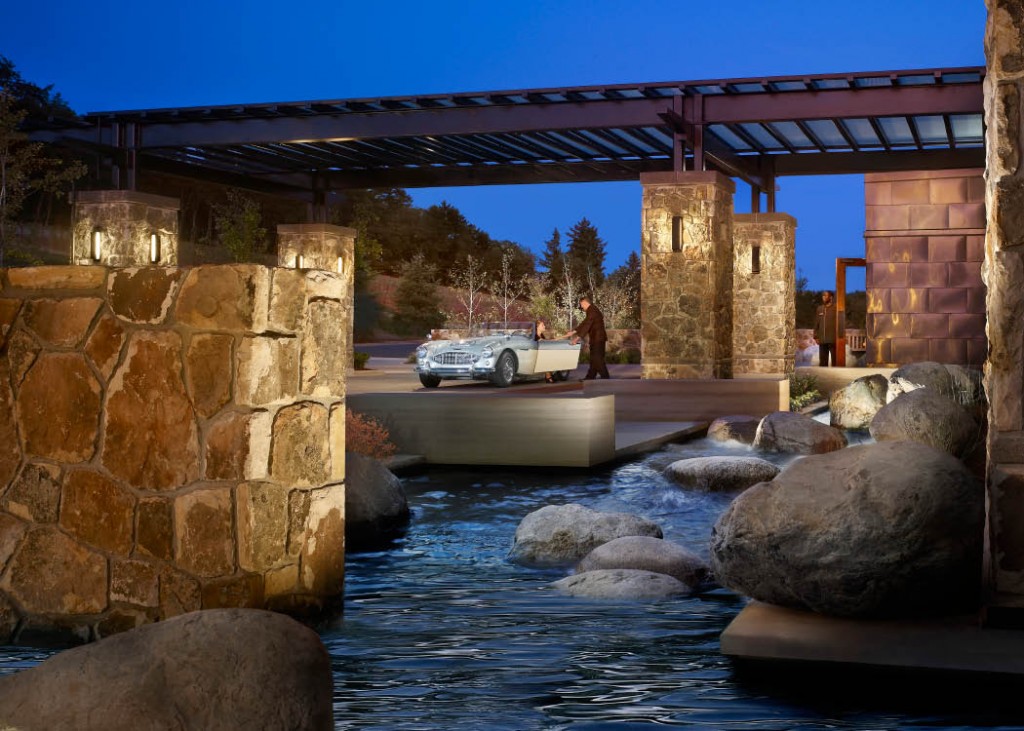 TRAVEL + LEISURE 2012 WORLD'S BEST HOTEL SPAS WINNERS BY REGION:
CONTINENTAL U.S. Allison Inn & Spa Newberg, Oregon
CANADA: Fairmont Chateau Whistler
HAWAII: Grand Wailea Maui
MEXICO Capella Pedregal Los Cabos
THE CARIBBEAN, BERMUDA, AND THE BAHAMAS Sandy Lane Barbados
CENTRAL AND SOUTH AMERICA Nayara Hotel, Spa & Gardens La Fortuna, Costa Rica
EUROPE The Ritz Paris
ASIA: Discovery Shores Boracay, Philippines
AFRICA AND THE MIDDLE EAST Twelve Apostles Hotel & Spa Cape Town, South Africa
AUSTRALIA, NEW ZEALAND, AND THE SOUTH PACIFIC Four Seasons Resort Bora-Bora