Missoni Summer 2018 is the maison's first co-ed show, and was also a good occasion to celebrate Angela Missoni's 20 years at the helm. It wouldn't be Missoni without the bold colours.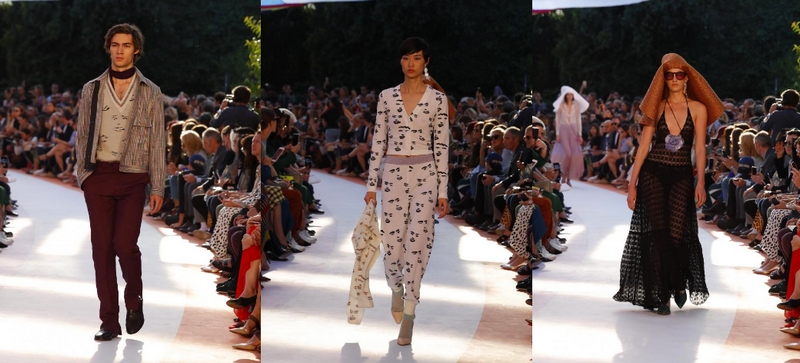 Missoni Summer 2018 was the perfect time to celebrate Angela Missoni's 20th anniversary at the helm of the historic maison. Angela Missoni celebrated her two decades as Missoni's captain with a dinner party. In attendance were many of the friends who were close to her and supported her in her work over the years.
Missoni men's and women's collections were staged together for the first time in a sui generis Missoni Summer 2018 show. See-through fabrics made a bold appearance in the show.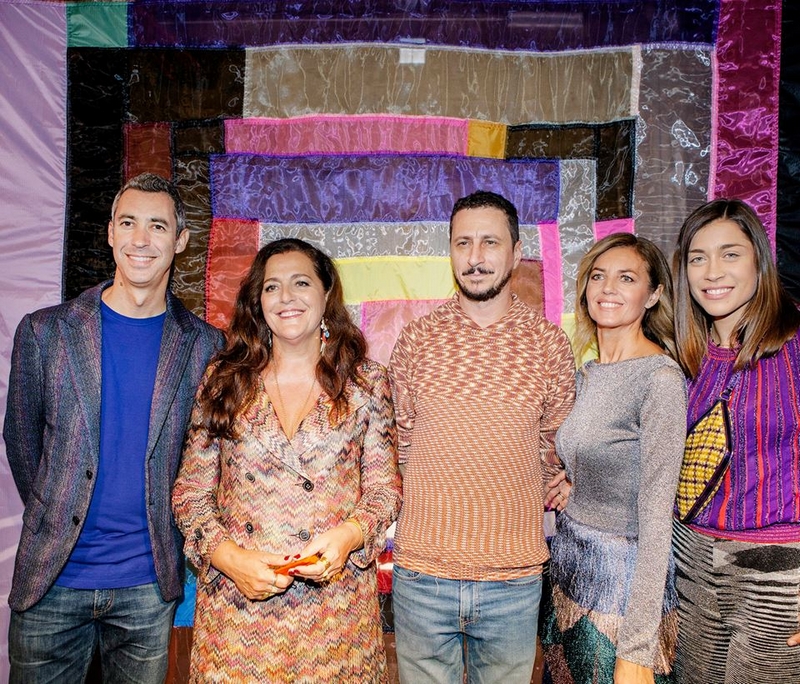 A meeting of shapes both linear and vaporous, fitted and fluid, diverse in lengths and volumes. In the women's collection these are expressed in soft pastels, from pink to dusty azure, intermixed with lurex. Imprinted with multicolored motifs in stripes, lines, and zigzags. Transparent raschel lace, nets of knits, and elasticized goffre' fabrics in constant movement. Innovated by shifts in scale, placement, and archival repechages of jacquard motifs.
For women, Missoni immagined high-waisted briefs under long see-through dresses. Lurex leggings. Slingback shoes in python, or beaded slides. Big earrings with button-drop pendants in enamel and metal.
Wide-brimmed straw hats that sensuously skim the shoulders add accents of unmistakable glamour.A meeting of genres and ideas that flow together and unite in an environment conceived for the occasion by American artist Rachel Hayes. A gigantic patchwork-tent layered with fabrics and vinyls, colors and transparencies, that changes with the light, amplifying the attributes of color and the symbolic, evocative, intrinsic power of the materials.