New York is always a good idea.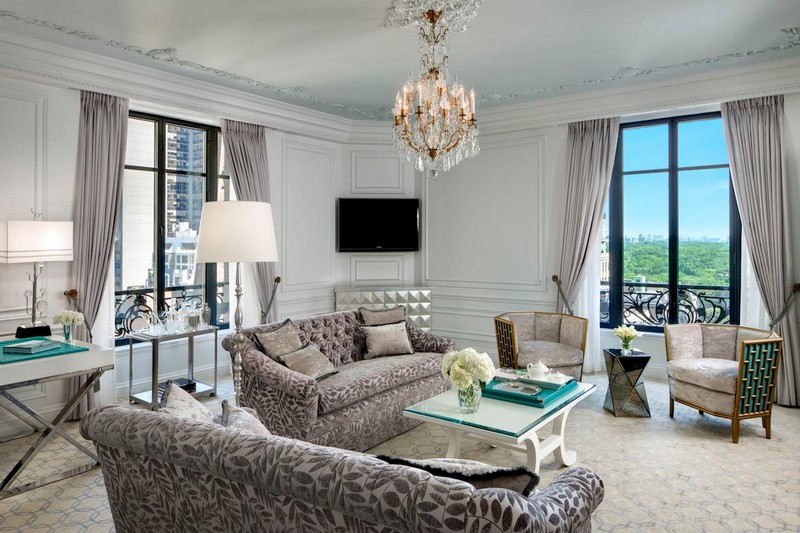 The St. Regis New York unveiled a new Designer Suite. The Tiffany Suite joins the Bentley, Dior, Astor, Royal, Grand, Imperial, and Fith Avenue Signature Suites available at Manhattan's best address.
The St. Regis New York's sophisticated approach has married original design elements, such as the crystal Waterford chandeliers and elegant crown moldings, with beautiful, vibrant-hued fabrics and stunning beveled mirrors and ceramics.
"In the Tiffany Suite, whimsical details reflect Tiffany's modern aesthetic and contemporary vision," says St. Regis New York.
The space was designed in partnership with Tiffany & Co. Design Director Emeritus John Loring. The Tiffany suite boasts a palette of whites, beiges, charcoal, and silver, with signature Tiffany blue serving as an accent throughout.
The Tiffany Suite includes a ten-person dining area for elegant in-room meals.
With recently redesigned guestrooms, public spaces and the King Cole Bar & Salon, the flagship hotel has evolved to reflect the rich history of St. Regis while infusing a timeless allure which has come to define the Fifth Avenue icon.