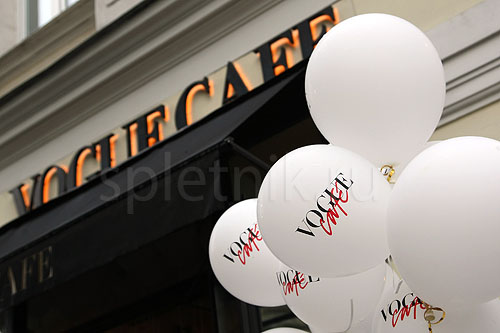 Vogue opens new overseas Clubs And Café. A Dubai Vogue café and GQ bar will open later in 2013. A GQ bar in Istanbul is due to debut at the end of this month. Later this year a VOGUE café, club and GQ bar will open in Singapore and Bangkok, announced the publication.
Vogue café a developed in partnership with Trilogy Hospitality in Singapore and both Fourteen Points Company and Sorapoj Techakraisri in Bangkok, a business magnate that brought international brands such as The Ritz Carlton Residences, Dean and DeLuca and Joel Robuchon into the Thai market. Sorapoj Techakraisri has in his portfolio a property development with MahaNakhon Saladaeng Residences and Ficus Lane.
"With over 50 years' experience in the industry, Trilogy Hospitality's passion combined with the locations secured will ensure that the developments in Singapore are a great success," said Condé Nast International restaurants development director Stuart Nielsen.
According to Vogue, in Thailand, the Vogue club will open at the MahaNakhon Cube complex (owned by Techakraisi), in Bangkok's business district, while Singapore's Vogue counterpart will be housed on the top of a 47-storey skyscraper, Singapore Land Tower, which boasts a restaurant, bar and a terrace with panoramic views of the city. The Vogue restaurant and GQ bar will be housed in similarly impressive locations, to be announced shortly.