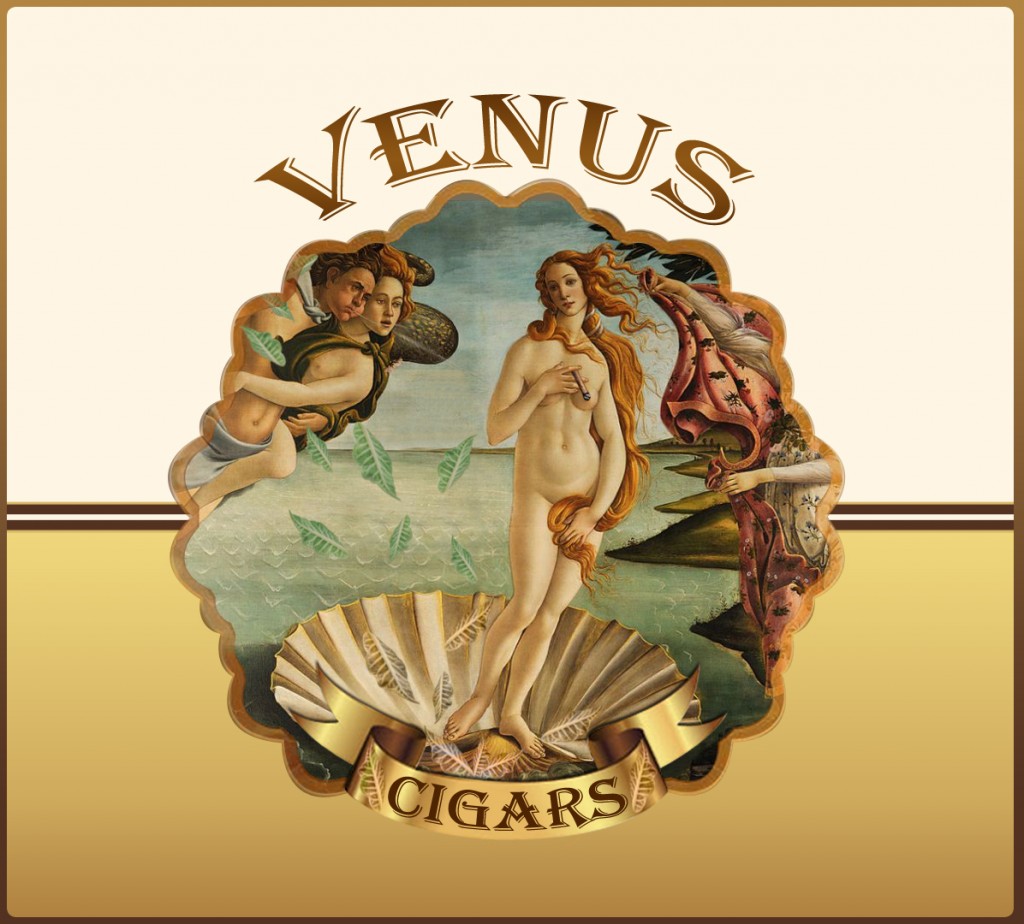 Luxury cigar buyers have a new option when it comes to new tobacco sensations and extravagant experiences. Luxury cigar producer Venus Tobacco has unveiled an upcoming line of Venus Goddess Cigars that are hand-rolled on bare breasts. Every Venus Cigar is hand-rolled on the breasts of young women in Nicaragua, and production of this line will be limited to 1,000 cigars.
"Serious cigar enthusiasts will have to pay $100 to get their hands on one of these sexy cigars, but every purchase will come with a video of the cigar being rolled against the breasts of the woman it was created on. If that wasn't enough of a bonus to luxury cigar buyers, each cigar will also come with a calendar of all the Venus girls that helped make Venus Cigars a reality," announced Venus Tobacco.
"We are very excited to see how smokers will respond to the new Venus cigar line. We've had a positive response from dedicated cigar enthusiasts, but we'll have to wait to see overall consumer response until after our official launch," said Venus Tobacco Representative, Nick Gordon.
Venus Cigars are expected to launch soon, said the manufacturer, but aren't available to the public just yet. The company has launched a website  for smokers that want to be notified of the product's official release.