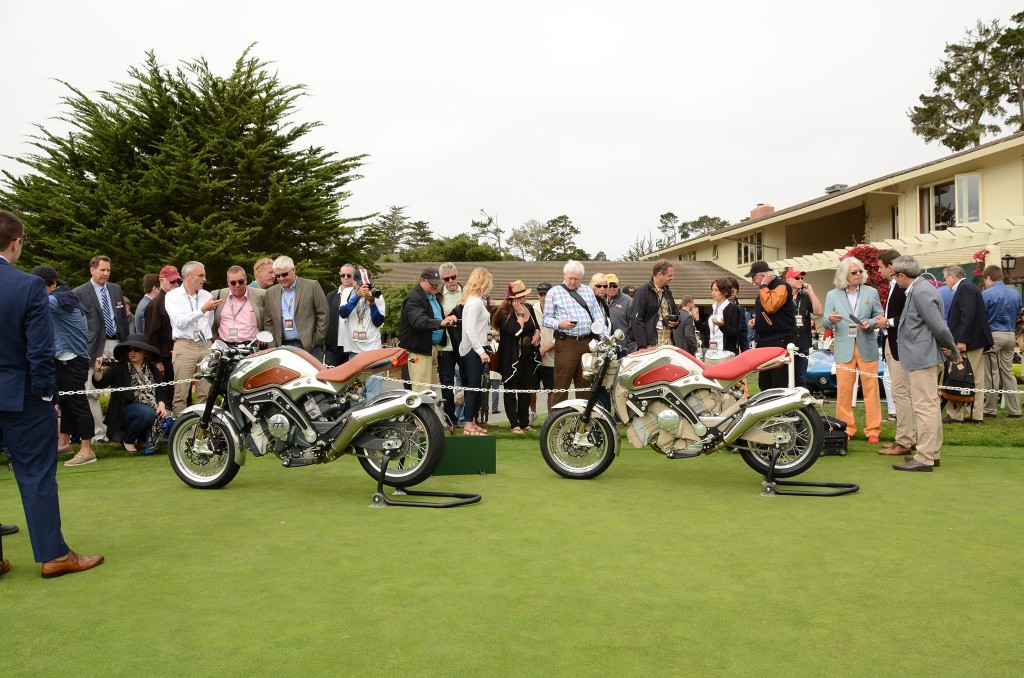 After worldwide unveiling at Pebble Beach Concours d'Elegance,  the French ultra high-end motorcycle manufacturer Midual presents two working prototypes of the Midual Type 1 at Salon Prive London on September 3rd to 5th.
After more than one year of intensive testing, including tens of thousands of miles on the public highway, the engine and the frame have been developed to meet all its creators' requirements in providing exceptional riding pleasure, with the unique engine design thoroughly proven on the test bench, as the road.
Designed to be customized at will, the MIDUAL will be the perfect expression of its owner's wildest dreams. A luxury item, tailored with unrivalled criteria of quality and excellence.
In 2016, MIDUAL plans to release its first series of 35 individually numbered motorcycles for sale in Europe.
THE MIDUAL TYPE1 highlights include: a globally unique longitudinally mounted flat-twin engine format, a unique cast aluminum monocoque chassis, and "a spirit of two-wheeled excellence that's unique in the world."
Read about Midual's comeback here.