If you think about it, almost any ordinary household item can easily become a great example of luxury and sophistication as long as it is made using luxurious materials or is adorned with precious stones. This is particularly true for writing instruments, but since the widespread use of computers is slowly making handwriting obsolete, high-end pens are rare commodities nowadays. Nonetheless, fine writing instruments are still being manufactured by some of the world's most prestigious companies, and due to their exclusivity and lavishness, they are definitely costly to say the least. If you want to learn a bit about some of the world's most expensive pens, then we invite you to have a look at our following top 5 regarding the subject.
5. Caran d'Ache Gotica Pen – $450,453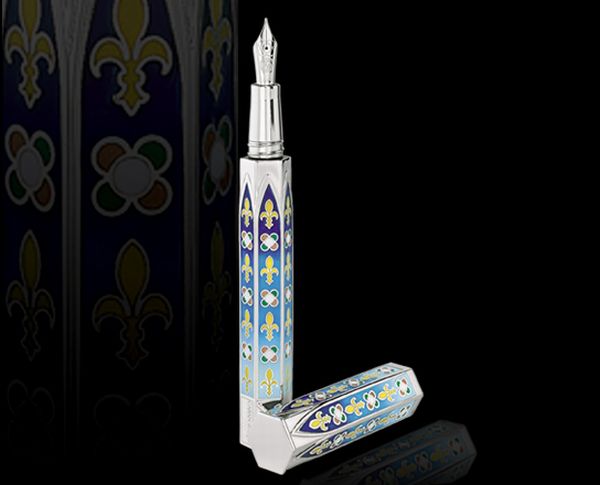 Highly exclusive, the Caran d'Ache Gotica Pen was limited to just 1000 units worldwide, which definitely has something to do with its $450,453 price tag. However, this piece is also one of the most intricately designed and luxurious pens in the world, since it flaunts several representations of gothic windows on all sides. The pen was unveiled in China in 2006, and it features 892 brilliant-cut diamonds as well as several rubies, emeralds and yellow sapphires.
4. Limited Edition Mystery Masterpiece – $730,000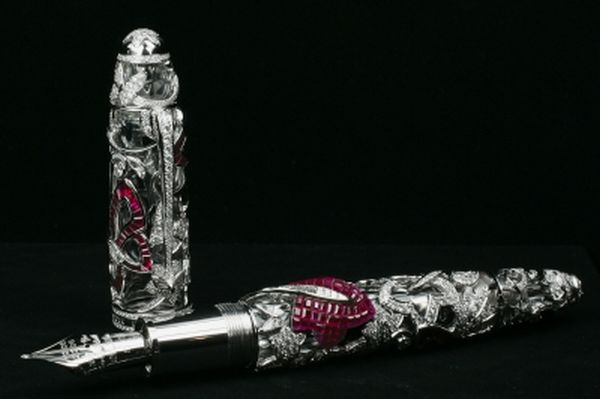 The Limited Edition Mystery Masterpiece pen was created by Mont Blanc and Van Cleef and Arpels in 2006 in order to honor 100 years of successful collaborations between the 2 companies. Flaunting a price tag of $730,000, this exquisite writing instrument can be customized according to preference by its future owner, especially in the adornments department. Popular choices include emeralds, rubies and sapphires, but this extremely lavish product also comes with 840 sparkling diamonds, which makes it one of the most luxurious writing instruments in the world.
3. Heaven Gold Pen – $995,590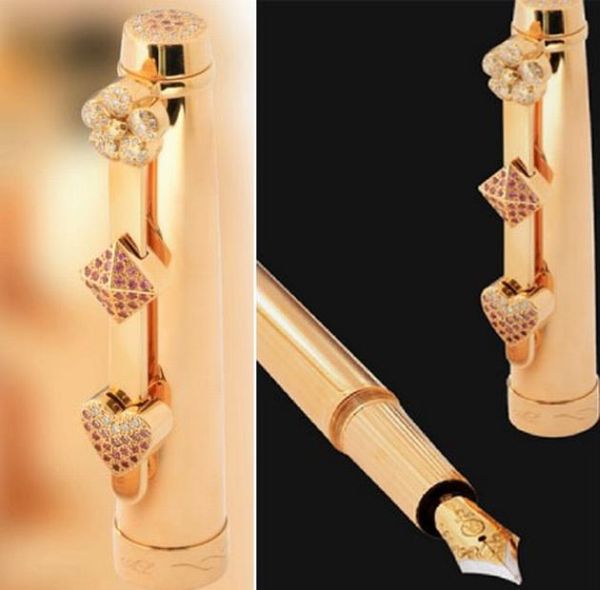 Many might be put off by the fact that the Heaven Gold pen costs almost $1 million, but this magnificent product is definitely worth every penny. The pen was sketched out by a skilled designer named Anita Tan, who made sure that it would ooze femininity and lavishness at the same time. This "women's only" writing instrument was made using pink gold, and it flaunts very old Tsavorite gemstones as adornments.
2. Caran d'Ache 1010 Diamonds Limited Edition Fountain Pen – $1 million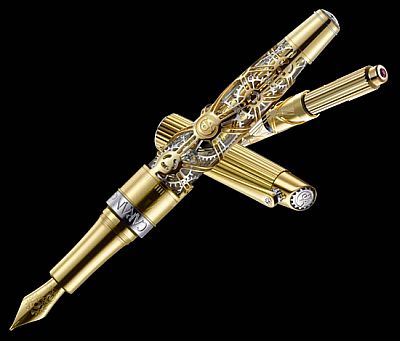 The second most expensive pen on our list costs no less than $1 million, and it was created by Caran d'Ache. The 1010 Diamonds Limited Edition Fountain Pen is the most expensive pen ever made by the famed brand, and it flaunts 1010 exquisite diamonds placed onto its sleek white gold body. These diamonds were cut in 3 distinct ways for a touch of variety and originality, which is why the 1010 Diamonds Limited Edition Fountain Pen flaunts a generous mix of baguette, emerald and brilliant-cut precious stones.
1. Aurora Diamante Fountain Pen – $1.47 million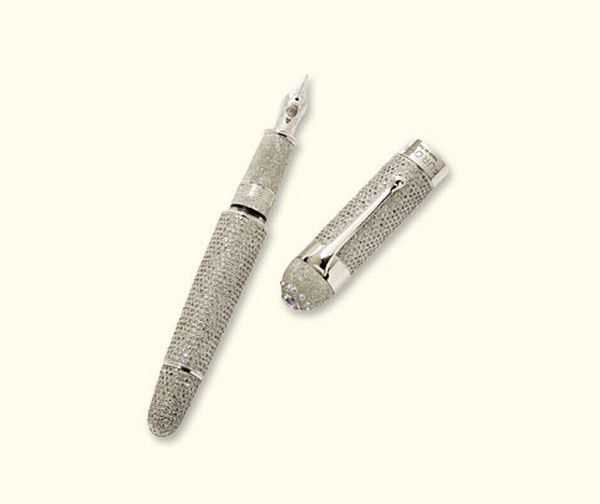 Finally, the single most expensive pen in the world is the Aurora Diamante Fountain Pen, which was sketched out by an Italian company called Aurora. For $1.47 million, the owner of this fabulous writing instrument gets to show off no less than 2000 diamonds complemented by a wide array of other precious stones. Highly exclusive, this exceptional fountain pen is part of a very limited edition, since only 1 piece is created every year.
An article by Madalina Salceanu
About the author :
Graduated in Psychology , Madalina is passionate about travel, expensive things, fashion and blogging. You can find more interesting articles on her personal blog : http://raredelights.com/