The G 65 Final Edition is available starting at 310,233 euros.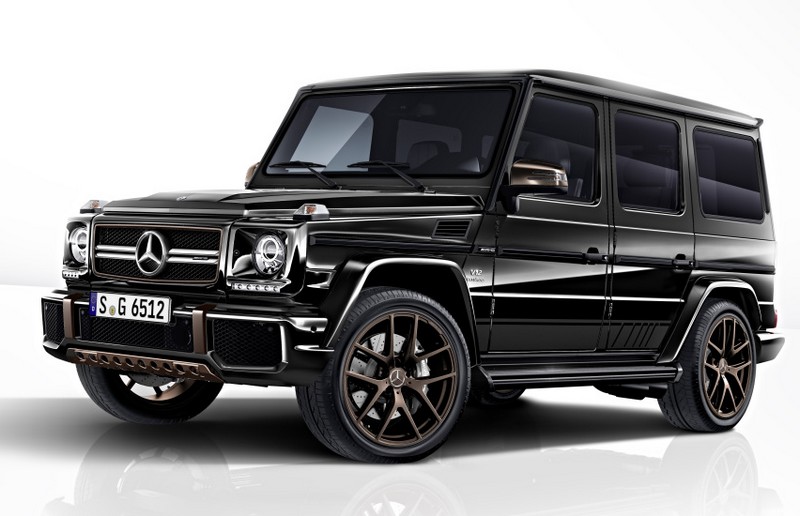 As automated and autonomous driving are central topics in vehicle development at Mercedes-Benz, the Stuttgart-based automotive company announced on 19 October a Final Edition to mark the discontinuation of the Mercedes-AMG G 65, world's most powerful series production off-roader.
More than a third of all G‑Class vehicles sold worldwide originate from AMG.
The G-Class has been the top model among luxury off-road vehicles since 1979. It is not only by far the passenger car model series with the longest production run in the history of Mercedes-Benz, but also the forefather of all SUVs to bear the three-pointed star – this is why all Mercedes off-road models feature the upper-case G in their name. Like the entire model series, the G 65 Final Edition will be produced in Graz,
primarily in the hand-finishing section of the production facility.
With a maximum torque of 1000 Nm at 2300-4300 rpm, the top-of-the-line V12 engine boasts a unique combination of drive dynamics and smooth running characteristics. The G 65 Final Edition accelerates from 0 to 100 km/h in 5.3 seconds and reaches a top speed of 230 km/h (electronically limited). The AMG SPEEDSHIFT PLUS 7G‑TRONIC automatic transmission takes care of the transfer of power to all four
wheels.
AMG brought a G model onto the market as early as 1979. This was followed in 1999 by the G 55 AMG. Its V8 engine produced 260 kW/354 hp. Although the eight-cylinder engine with a displacement enlarged to 5.5 litres adopted the three-valve technology and dual ignition of the series production unit, it also offered high torque of 525 Nm from 3000 rpm alongside significantly increased output. The G 55 AMG was
available with closed roof in short- and long-wheelbase variants and as a cabriolet with a short wheelbase.
In 2012 the family tree was extended. As part of a very comprehensive facelift, the G‑Class was given a completely new exterior. Affalterbach also made some powerful refinements and launched the G 65 AMG into the mix. It incorporated everything the performance-hungry fans of the off-road icon had been dreaming of – such as a 6.0‑litre 12‑cylinder engine with carbon-fibre/aluminium cover. Generating 1000 Nm, the G 65 AMG became the most powerful series production off-road vehicle in the world.

The popular winter mountain lodge at the Mercedes-Benz Museum opens the 2017 season.
From 26 October to 23 December 2017, it opens its doors on the museum hill, Tuesdays through Sundays, 11:30 am until the evening hours.
The Cannstatt Mountain Lodge is bigger and more comfortable than last year. It now offers seating for between 150 and 175 guests. The interior can also be divided into two or three sections to accommodate several groups at once.