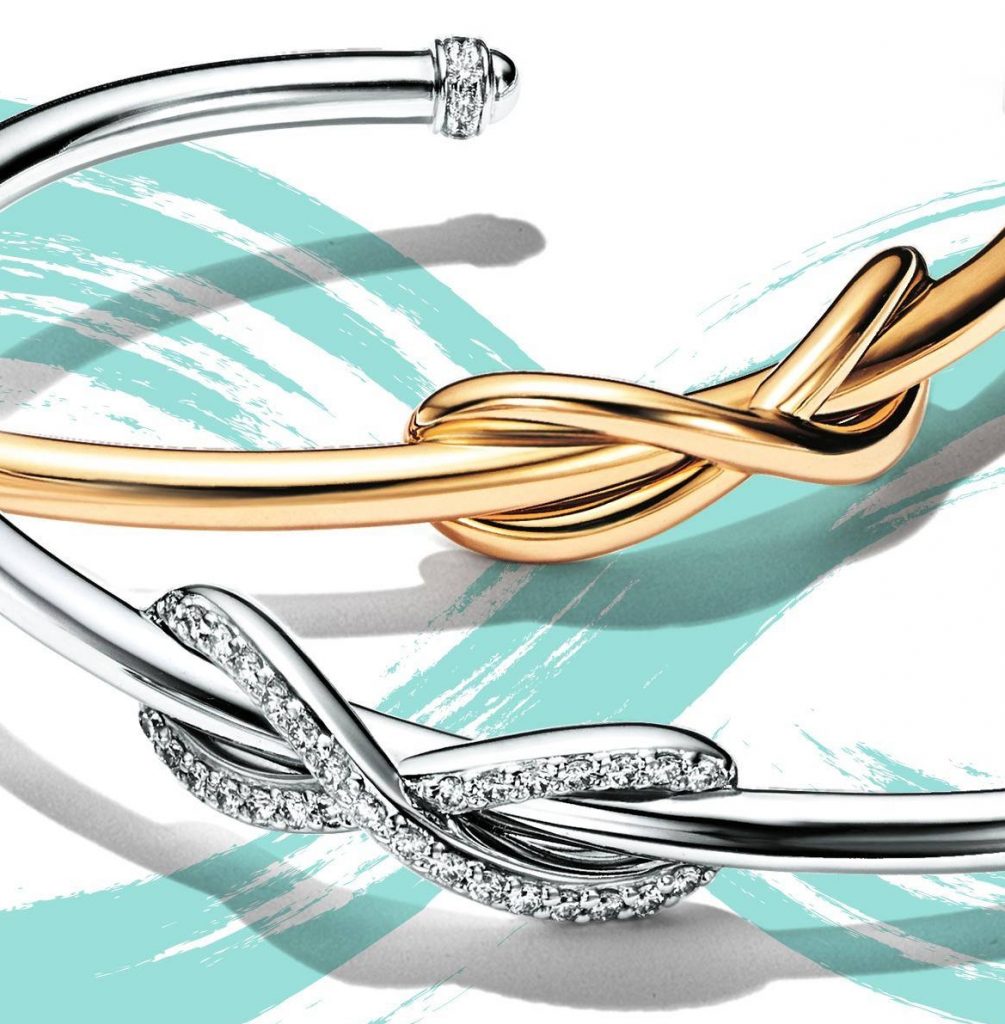 The timeless design icon comes in colorful new hues and carved stones to honor its 50th anniversary.
Reimagined in vibrant red, blue and green hues with a "special edition" inscription, the Bone cuff is as artful as it is beautiful.
Tiffany & Co. debuted a Special Edition of the Elsa Peretti Bone Cuff. Natural instinct: Elsa Peretti's Bone cuffs flow over the wrist's contours to become one with the body.
Tiffany & Co. announces new special-edition designs of Elsa Peretti's Bone cuff to celebrate the icon's 50th anniversary and Peretti's love of color. This groundbreaking design was introduced in the 1970s and showcases the ergonomic sensuality that informs Peretti's jewelry. Carved stone styles are a nod to the sublime beauty that Peretti finds in nature, featuring sterling silver with black jade, sterling silver with turquoise and 18k yellow gold with green jade to follow in September 2020.
The Bone cuff holds an empowering effect when worn, and is a symbol of strength and grace. Peretti's designs are revered by major museums around the world, including The Metropolitan Museum of Art in New York and the British Museum in London. Peretti is considered one of the most important and collected designers of our time.
The Bone cuff seamlessly contours to the wrist, designed specifically for the right and left wrists, and to be worn as a pair, becoming one with the body. A testament to her curiosity and creativity, the tactile, sculptural form of the cuff is drawn from her visits as a young girl to the crypt of a 17th-century Capuchin church in Rome and her time spent in Barcelona inspired by Antonio Gaudí's Casa Mila.
"I have always been interested in the mechanics and its feel: every jewelry piece should be captivating and comfortable to wear," says Elsa Peretti.
Fifty years of elegance celebrated with a pop-up at Harrods London
Tiffany & Co. is marking the half-century anniversary of Elsa Peretti's sensual Bone Cuff design at its Harrods Fine Jewellery pop-up, which holds exclusive previews of three new, special-edition colourways. Crafted to perfectly fit the wrist, the organically sculpted design has been the hallmark of elegant women since its creation in 1970; Sofia Loren, Margot Robbie, even Wonder Woman herself – the Bone Cuff was worn by Gal Gadot in the Hollywood blockbuster.
Let's make a difference together: Tiffany Infinite Strength
Now through August 31, 100% of the profits from the Tiffany Infinity collection will support communities affected by COVID-19. In partnership with CARE, Tiffany's minimum donation of USD $2M will help up to 80,000 people in vulnerable communities meet immediate needs, close the gap due to lost wages, attain added financial resilience and provide financial continuity to small businesses.