Just take a look at the impressive panoramic connection to the sea.
A clear 360-degree views from the cockpit without the need for a flybridge is a dream come true for the future owner of this stunning 78m 'mega sloop'. by Malcolm McKeon Yacht Design.
Project MM78, a 78m 'mega sloop', is the result of many months' research and development by the MMYD team and this exciting design commission is the studio's largest, to date.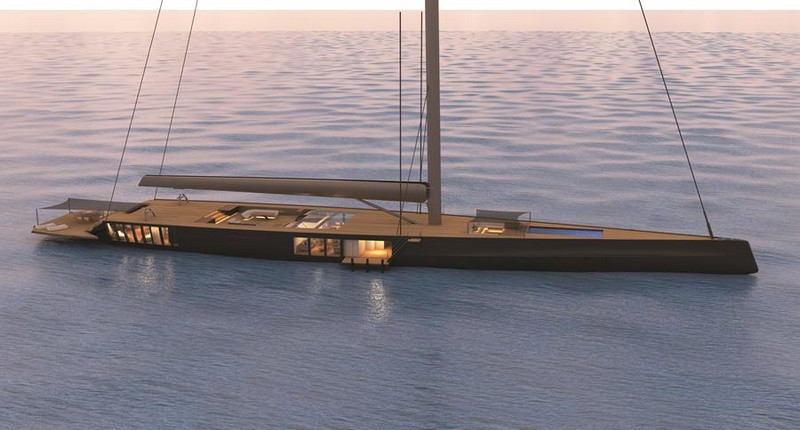 A five-stateroom layout, with crew accommodation for up to 14, includes an impressive 150sq.m owner's apartment positioned aft with its own saloon and dining area. This apartment also has direct access to the large, single level, aft swim platform, which with its folding bulwarks has a deck area of over 100sq.m. Other features include a 7.5m foredeck swimming pool, a gym and spa facilities.
"This is a ground-breaking concept and we are delighted to have had the opportunity to develop this design for the client. The design progressed through several evolutionary stages and now, with the final arrangement confirmed, we're pleased to share news of this project," said Malcolm McKeon.
Floor-to-ceiling hull windows are a special feature of the full-beam main saloon and master suite, along with the glass aft bulkhead they provide an impressive panoramic connection to the sea.
The lazarette is positioned amidships for improved crew access and yacht operations. The flush foredeck has opening sections that either fold away or lower to reveal a sunken and fully protected 30sq.m cockpit, with glass screens that can be raised or retracted.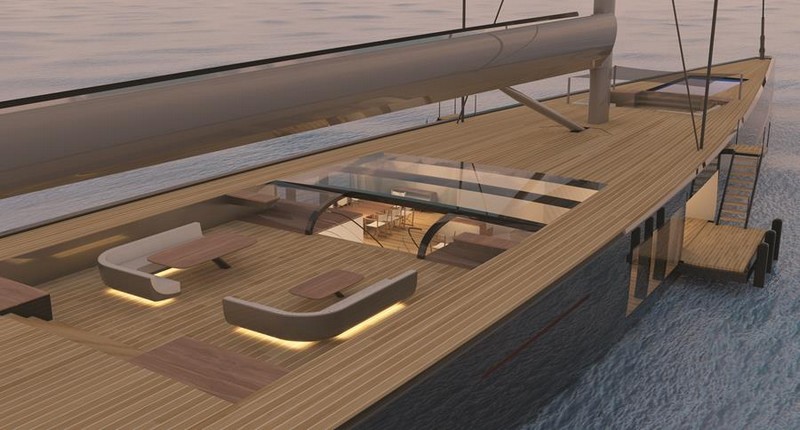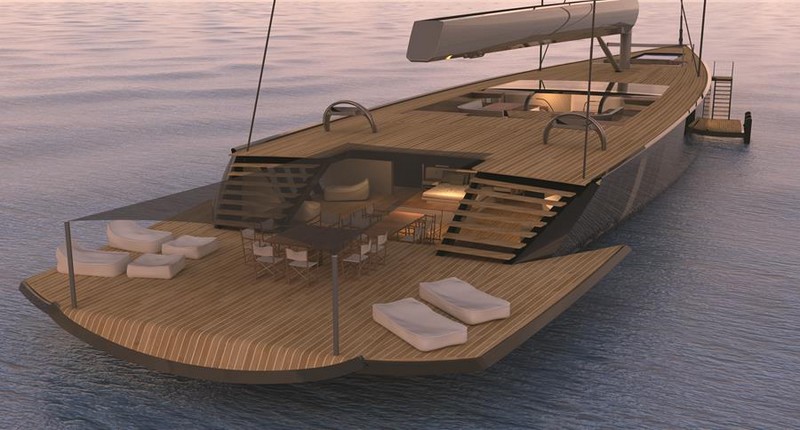 RIBELLE sailing yacht EXCELS IN FIRST REGATTA
The recently launched 32.5m Ribelle by Malcolm McKeon Yacht Design finished the 2017 Loro Piana Superyacht Regatta in second place, much to the delight of her owners and the team involved.
She gave an impressive performance throughout the week, taking 1st in Class day one, followed by a 2nd on day two, then a 4th and 5th.

MM35 BLACKCAT – 35m DESGIN
This March, BlackCat have announced the latest addition to their portfolio of luxury superyacht catamarans. This 35m design is the second from the BlackCat range and continues in the same distinctive lines and styling created by the Malcolm McKeon Yacht Design studio.
The carbon fibre catamaran will have a beam of 14m and provide accommodation for up to eight guests and four crew. Performance predictions indicate a cruising speed of 20knots with a max of 32knots. Interior and deck spaces can be customised to suit client's wishes.