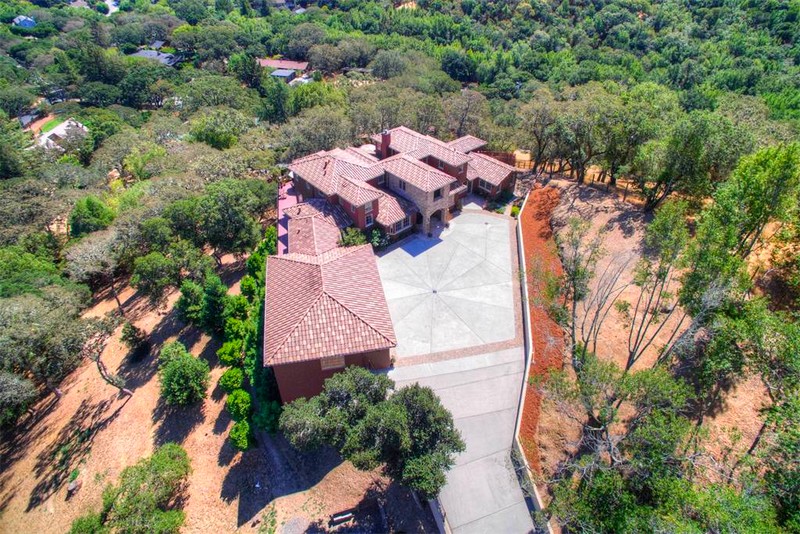 Novato, California, the burgeoning community tucked away from pricier neighboring zip codes to the south, is making its way up the luxury ladder with a benchmark new listing: 177 Pacheco Ave, priced at $2.5 million.
With unrivaled surrounds, luxury homes, quality education and San Francisco at its doorstep, Marin County California is the definition of desirable, with price tags to match. Marin County is well known for its natural beauty, and affluence. In May 2009, Marin County had the fifth highest income per capita in the United States at about $91,480.
The custom-built, Mediterranean-style luxury home located on a verdant hilltop in Indian Valley is one of the Novato's premiere luxury estates.
With a nearly 90,000 square foot lot, panoramic views and approximately 5,207 square feet of living space including four bedrooms and four and one-half bathrooms, the estate offers serious luxe-factor, 'approachably' priced.
"Consider this: relative values of large single family homes sold this year in Marin of similar lot size, square footage and bedroom/bath count vary dramatically; from $5-13 million in Southern Marin, to $5-7 million in Ross and Kentfield, to $2-4 million in San Rafael and Novato," explained Listing agents Susan Hewitt and CJ Nakagawa of Decker Bullock Sotheby's International Realty.
"Southern Marin's proximity to San Francisco and exclusivity warrant the pricing, as do the leafy enclaves of Ross Valley. Yet for the savvy buyer seeking affordable luxury without sacrificing the amenities and lifestyle Marin-dwellers are accustomed to, living a bit further north makes a lot of sense."
"177 Pacheco was built to the highest standards; the quality is unlike any other house in Novato I've seen," says Nakagawa. "If this same house was in Southern Marin with comparable views and conveniently laid out floorplan, it would easily sell for $1,000 per square foot. If it were in Tiburon, I'd price it at $5,250,000." That said, it puts relative values in perspective. For some, the value for luxe-living in Novato is increasingly attractive and 117 Pacheco is at the top of their list.