A new ultralight Fuoriserie for sea: Persico Marine and Pininfarina together for the new WallyCento No4.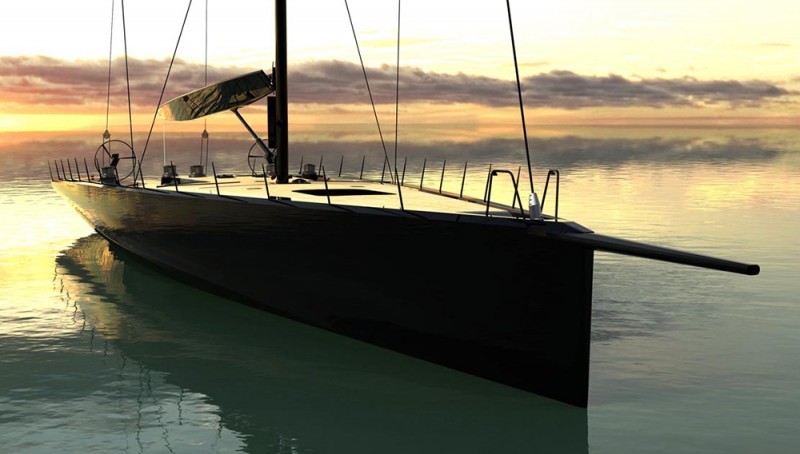 A new collaboration between yacht designer Mark Mills, the Italian boatbuilder Persico Marine and the renowned design house Pininfarina resulted in a new 100-foot racer-cruiser called WallyCento #4. To be delivered in Summer 2017, this is the fourth superyacht in the WallyCento box-rule class.
WallyCento #4's interiors will be designed by the renowned design house Pininfarina, which has been working hand-in-hand with Persico to achieve the performance goals. The team's interior design and construction methods aim to create the lightest possible craft with the optimal quality and resistance needed for a high-performance superyacht of the latest generation.
"Thanks to our high-quality production processes", said Marcello Persico, managing director of Persico Marine, "I am confident that we will be able to optimize the yacht's weight while complying with the box-rule limitations and the Wally spirit"
"Pininfarina and the sea have a long relationship that has generated, over the years, jewels able to combine elegance and performance," said Paolo Pininfarina, chairman of Pininfarina.
"Our philosophy is to conceive tailor-made projects, designing every single detail with the aim of fulfilling the need and the dreams of the customer. The WallyCento #4is a new extraordinary chapter of this long-lasting story".
The saloon – the most iconic space – is characterized by the stairs, having both a functional and an aesthetic function. The steps in fact, like waves, continue on the walls giving life to functional spaces resulting in a dynamic environment as the sea surface. The materials used, the black carbon fiber and the light wood create a contrast able to enhance the combination of sportiness and elegance. Fast and sporty lines, light and performing structures characterize all the spaces of the superyacht.