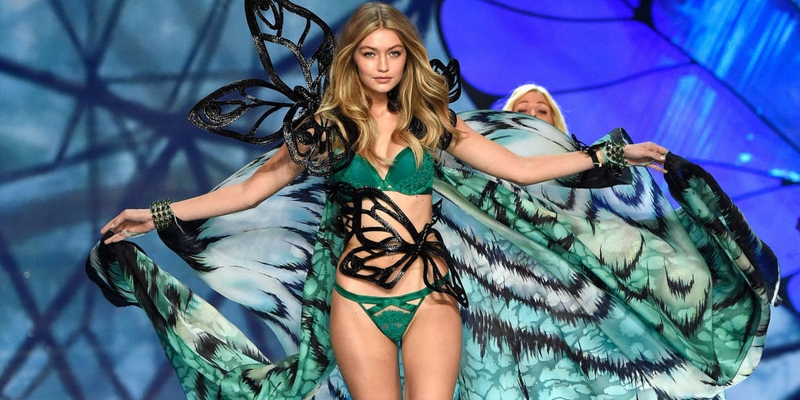 ---
This article titled "The Victoria's Secret show 2015: six things we learned" was written by Jess Cartner-Morley, for theguardian.com on Wednesday 11th November 2015 11.21 UTC
Being proud and honoured is the new thin
Ha ha, only joking. Nothing is the new thin. Have you seen the size of these women? Christ. But, still, three years after the rest of the world tired of the humblebrag, the topline story from the 2015 Victoria's Secret show has been about what an honour it is to take part. The actor Yolanda Foster, whose daughter Gigi Hadid took part for the first time, hashtagged her backstage Instagrams with "#ProudMommy #Grateful #BucketList". "Pinch me!" screamed model Bridget Malcolm's post-runway Instagram. Meanwhile, days earlier, Hadid's taped tears of joy on getting the job went viral, while Kendall Jenner described getting the nod from VS casting on the day she turned 20 as the best birthday present ever. The tightly controlled social media from this year's show is too neatly on-message to be an accident. Was talking about how honoured you felt instead of how long you planked for this morning part of the 2015 VS contract?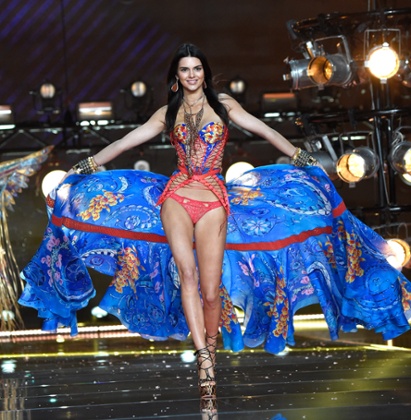 Victoria's Secret is aimed at girls, not women
This year's show had an unmistakably Junior High feel. Karlie Kloss and many other veterans of the event were missing, replaced by no fewer than 10 new 'Angels'. The figure of the central, powerful female performer – as played in previous years by Taylor Swift and Rihanna – was missing. With top billing going to Selena Gomez and Ellie Goulding, the female talent felt light. Even more tellingly, the branding of VS Pink – the cheaper, cuter, pinker sub-brand of VS – dominated many of the backstage images, with endless models pictured holding the Pink Puppy, which is some kind of godawful diamante cuddly toy that I promise you really don't need to know anything further about. Does turning VS into a junior event excuse the witlessness of it? Or does turning the full force of this crusade for bodily perfection as the goal of goals on to impressionable young girls make it worse? Discuss.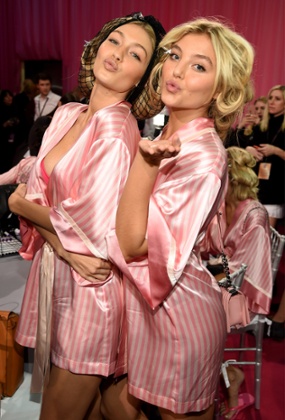 This is the Kardashians' world, and we just live in it
You knew that. But still. Poor Lily Aldridge, who at 29 finally got her dream of wearing the Fantasy Bra – a multimillion pound gem-encrusted corset; not everyone's idea of a good time, but whatever – was well and truly overshadowed by Kendall Jenner in tiny pants and a silk scarf cape thing that was half bridal train, half Rio Carnival float costume. In the cause of ensuring blanket Kardashian ownership of the event, Kendall's divorced parents Caitlyn and Kris eclipsed all other celebrity attendees by choosing their backstage visit to Kendall as the moment to put differences aside and pose for the paparazzi together.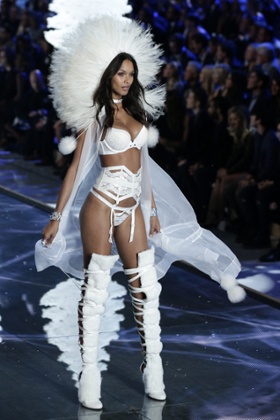 Rihanna aced the show's most stylish moment, without even being there
Rihanna, who pulled out of performing at the show last week – possibly in support of her friend Jourdan Dunn, who called the show "BS" on since-deleted tweets, or possibly because she was busy in the studio – sent a good-luck gift that killed it on Instagram. She sent the models a bunch of red balloons with a note: "Wish I was there with you guys. Kill it tonight. See you all next time. Love, Rihanna." We are totally nicking this idea when we next bail on something.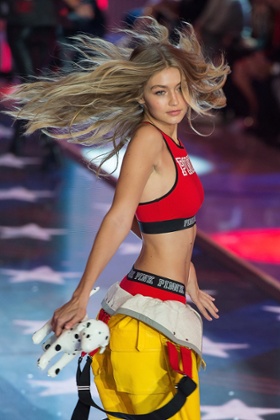 The models are possibly even more over the witlessness of it all than we are
Polish model Magdalena Frackowiak was captured on video interrupting a reporter from TMZ to say: "No guys, not with these kind of questions. This is stupid. Ask more smart questions, not with eating after the show. You make me look like an idiot. Yeah, but it seems like I'm starving myself and can't wait for the show to end to eat."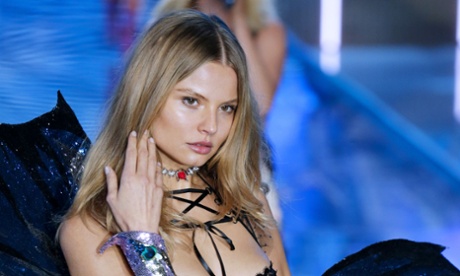 'Leg cleavage' is a thing
OK, we just made it up. But leg cleavage is what we're calling the style worn by Ellie Goulding and Selena Gomez on stage. A deep V-neck for cleavage is standard at VS, but these dresses had a mirror-image shape, with an upturned V cut into the hem to show off inner thigh. Leg cleavage? Double cleavage? If ever there was a trend made for a Victoria's Secret show, this is it.
guardian.co.uk © Guardian News & Media Limited 2010
Published via the Guardian News Feed plugin for WordPress.