The Surrey is once again holding the title of the #1 Top Hotel in New York City.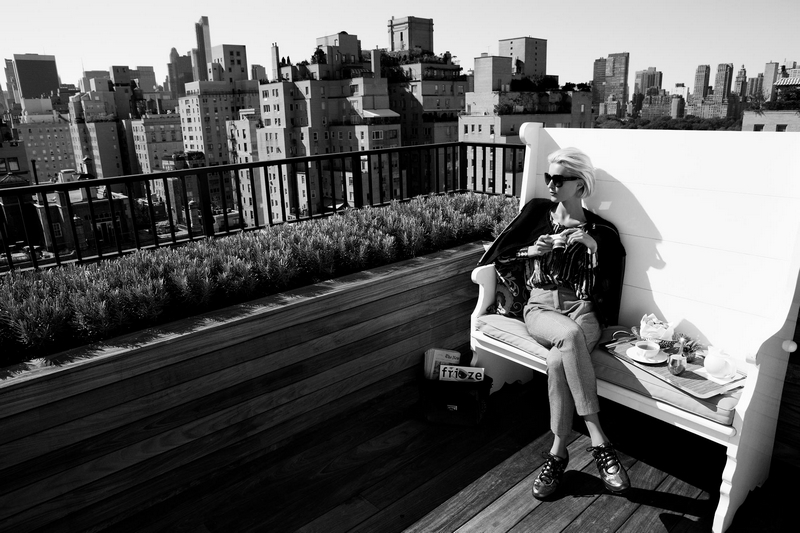 The Surrey is New York City's only Relais & Chateaux boutique hotel, where discreet service allows you to retreat from the public — and keep a low profile in an otherwise high profile lifestyle. The Surrey is best known for its incredible collection of modern art valued at $31 million. Guests can now experience its newest instillation, Fashioning Art, curated by resident art expert, Natasha Schlesinger.
The residential haven and luxury Upper East Side getaway was recognized as the #1 Top Hotel in New York City for the second year in a row by the 29th annual Readers' Choice Awards by Condé Nast Traveler. The property offers 189 Salons, including 34 suites, a Penthouse and Presidential Suite, a Private Roof Garden for guests or members of the exclusive Patrons Club, Cornelia Spa, as well Daniel Boulud's Café Boulud and Bar Pleiades. Its location gives cultured guests direct access to top fashion houses, restaurants, world-class art institutions and iconic landmarks.
The panoramic Manhattan views are best contemplated along with light food and signature cocktails from the classic New York City rooftop bar—most notably, seasonal muddled lemonades. The Private Roof Garden is not only a pleasant and peaceful retreat, but also the inspiration for The Surrey's signature scent. This enchanting fragrance captures the beauty of the outdoors and brings it inside with verdant notes of morning dew settling on English Ivy, fresh hints of botanicals and Quince, and a warm, inviting Teak and Cedar Wood finish.
An exquisite fine dining destination and Upper East Side treasure, Café Boulud is not to be missed. Inspired by Chef Daniel Boulud's unique twist on time-honored French cuisine prepared with seasonal, market-fresh ingredients, Café Boulud celebrates New York's café society with award-winning results. The restaurant's accolades include one Michelin star and a 3-star review in The New York Times.
Reviewed by Vanity Fair as "a place to write home about," Cornelia Spa is an intimate pied-a-terre-style luxury Manhattan spa within The Surrey. Its warm, near-silent atmosphere makes it a veritable high-end refuge from the urban sprawl of NYC.
The Condé Nast Traveler Readers' Choice Awards are the longest-running and most prestigious recognition of excellence in the travel industry and are commonly known as "the best of the best of travel."Over 300,000 dedicated readers – nearly twice as many as last year — cast votes for 7,394 hotels, 606 cities, 500 cruise ships, and 236 islands, in an average survey time of 8.4 minutes. The result? The 1,402 best travel experiences in the world.