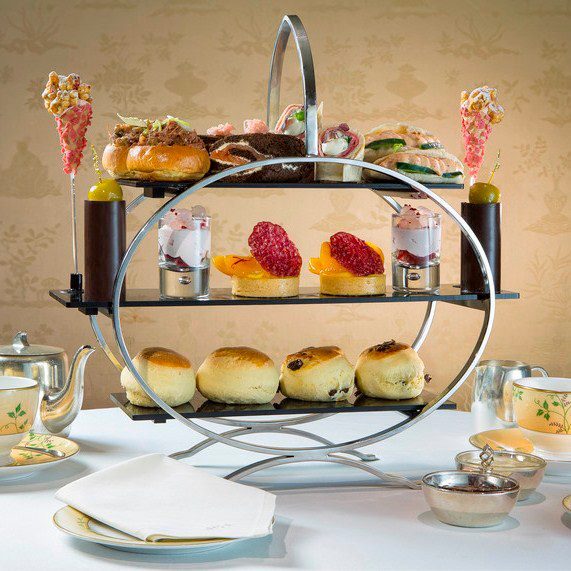 Master patissier and star of Channel 4's Baking Mad series Eric Lanlard, replicates the mixed beauty of nature into his new Mon Beau Papillon afternoon tea at Chinoiserie at the luxury Jumeirah Carlton Tower London.
Eric's new afternoon tea is inspired by his observation of butterflies flitting between beautiful flowers and the different petals they select to land on, inspiring him to include a variety of flavours and colours.
"Every year one of the most beautiful temporary exhibitions in the world takes place in London, The Chelsea Flower Show. For a short time the most beautiful flowers and plants are on display to the public. This afternoon tea is inspired by an elegant butterfly, hopping from flowers to plants, enjoying their delicate scents, taste and textures," Eric Lanlard commented on his new Mon Beau Papillon afternoon tea.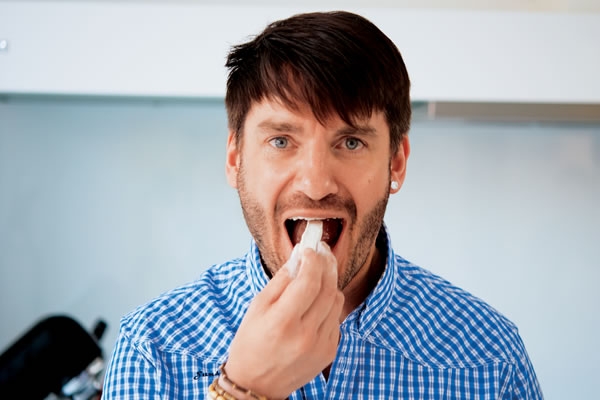 The £50 menu begins with a section of savoury delights including a mini raspberry macaroon with smoked duck and smoked chilli jelly, a mini brioche bun with thyme blossom and grain mustard smoked chicken and jasmine smoked salmon and goats curd tart, finished with an asparagus and pea shoot wrap. Then, to satisfy even the most discerning sweet tooth, a selection of pastries, cakes and desserts that combine elegant and subtle flavours to delicious effect. From a mini raspberry and basil tart with white chocolate, dark chocolate spoon with morello chocolate mousse, white chocolate macaroon with strawberry marshmallow ice cream and a pear and walnut choux bun, the Mon Beau Papillon afternoon tea is a decadent and memorable experience.