The Leading Hotels of the World, the luxury hospitality consortium owned by Hotel Representative, A.G. and the largest luxury hotel collection, accepted six new members. Luxury leader expanded its portfolio in Europe, Asia and Latin America. With more than 430 hotels and resorts in over 80 countries, The Leading Hotels of the World's properties include grand palaces, intimate city hideaways, ancient castles, safari tent villages, and tropical destinations. Hotels seeking to join The Leading Hotels of the World must apply for admission. To be considered for inclusion, a hotel must be in the luxury category. Inspection reports based on hundreds of criteria are subsequently filed with the Executive Committee, whose members then vote to accept or reject the candidate property.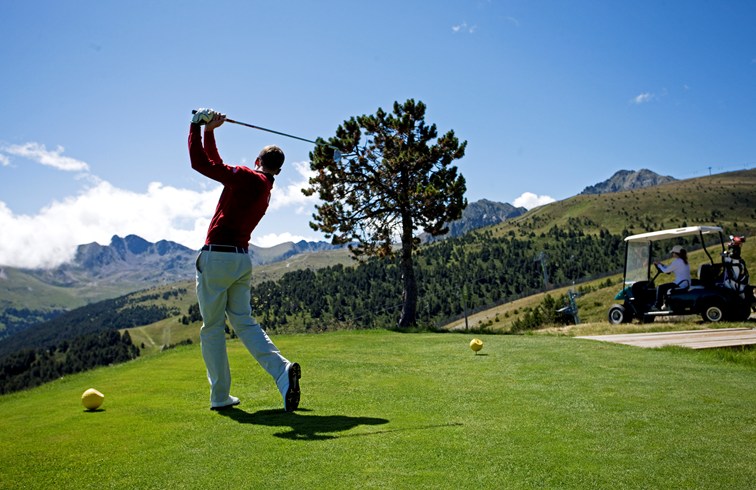 These are the new luxury hotels accepted as members of The Leading Hotels of the World: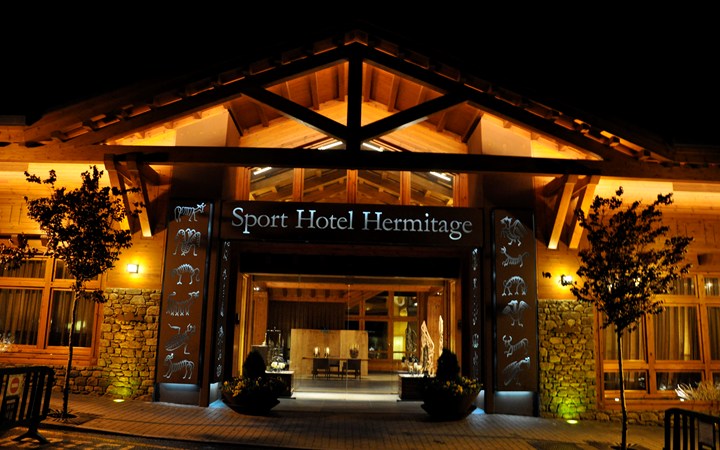 The Sport Hotel Hermitage & Spa Andorra – the perfect location for enjoying mountain sports in summer and winter
Situated in the exclusive ski area of Soldeu, Andorra, at 1850 meters above sea level, Sport Hotel Hermitage & Spa offers a warm, welcoming atmosphere and magnificent views of the
Pyrenees. Guest accommodations are in 135 junior suites and suites, appointed with premium furnishings and the latest technology, and offering views of the mountain and Grandvalira ski slopes. Dining outlets include Arrels by Gaig, serving Mediterranean-Catalan cuisine; the gastronomic Origen by Jubany; Sol i Neu Club Hermitage, an intimate venue serving typical Andorran fare with views of the mountains; the informal Pub Villager; and Glassbar 1.850 for cocktails and light fare. In addition to skiing and golf, guests can enjoy the swimming pools and the Sport Wellness Mountain Spa & Fitness Center. Other facilities include two meeting rooms and a kids club.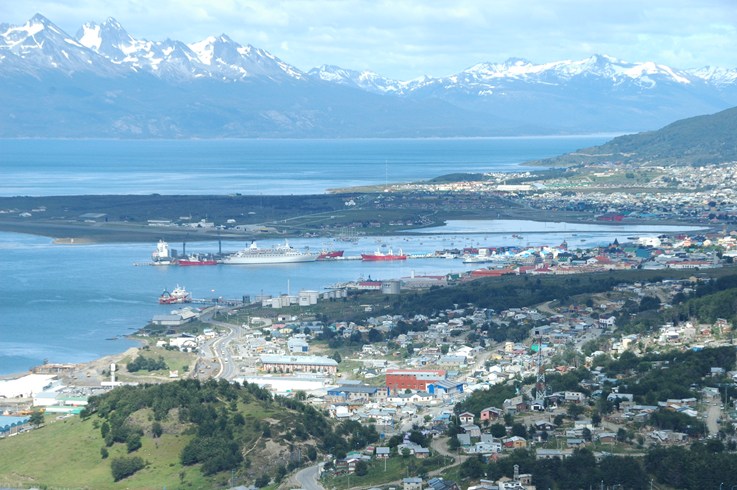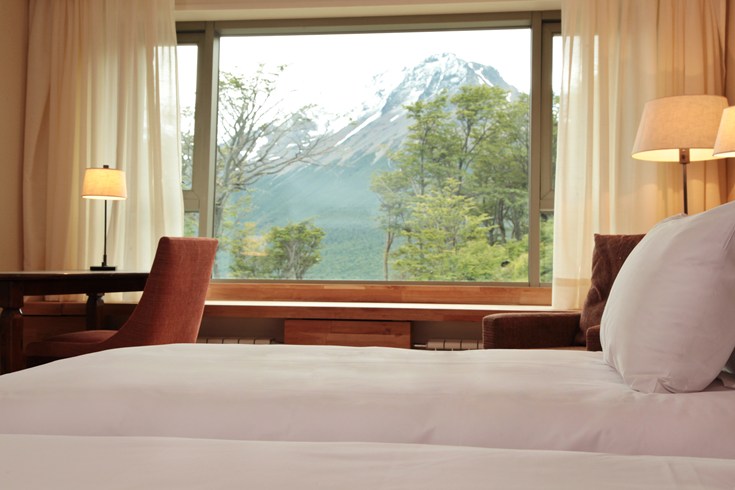 Arakur Ushuaia Resort & Spa Ushuaia – Sustainable architecture inside Argentina's Reserva Natural Cerro Alarken
Set on a magnificent outcrop high above the city, the resort is designed according to the standards of sustainable architecture. Each of the splendid 131 rooms and suites is decorated using indigenous Argentine materials, such as copper, marble, stone, woods and leather. The relaxing and restful atmosphere is augmented with state-of-the-art comfort technology including geothermal air conditioning, humidity control and acoustic insulation systems. A gourmet restaurant presents a menu of haute cuisine, complemented by regional dishes, while the buffet restaurant offers Argentinian and international choices. In addition to the pool bar serving cocktails and light fare, there is a wine cellar for tastings, and a lobby bar. A 1,000-square-meter spa is due to open in 2015.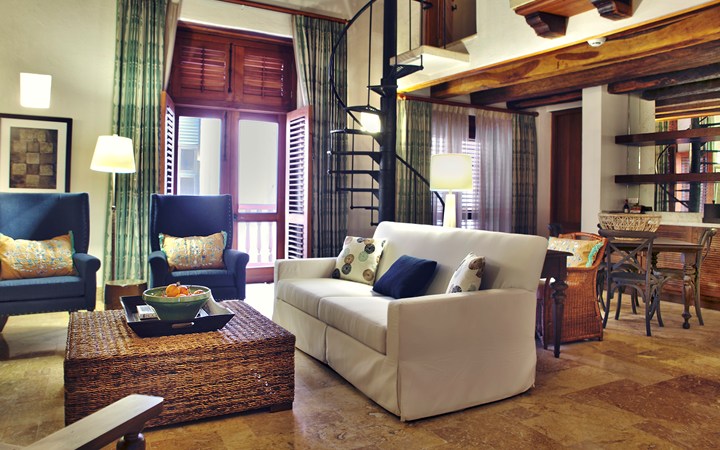 Casa San Agustin Colombia – a luxury boutique hotel located inside Cartagena's colonial walled city – designated a UNESCO World Heritage site.
The 30 rooms and suites feature high ceilings, a cool color palette, artisanal furnishings, and expansive bathrooms; a select number of accommodations also have private plunge pools or a Jacuzzi. Alma Restaurant serves strikingly original fusion cuisine, while the intimate bar area is the perfect place to start the evening with a hand-crafted cocktail and a selection of tapas. At the center, there is a lovely courtyard with a unique ancient aqueduct surrounded by palm trees and planters which adds a sense of calm. Additional facilities include tennis, an outdoor pool and a conference room.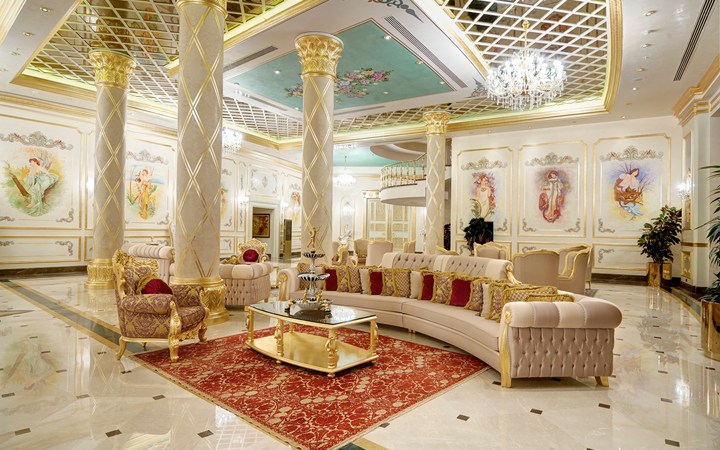 The Golden Savoy – extraordinary natural beauty with exceptional luxury
Taking full advantage of its location, the hotel offers 110 opulent suites and villas, all with views of the sea. Featuring palatial interiors and lavish terraces, all are equipped with
iPads, allowing guests to control air conditioning, lighting, room service and housekeeping from the comfort of their room. Private butlers are ready to assist at any time and highly
trained drivers with luxury cars meet guests at the airport and bring them to the property. Varied dining options include Golden Dragon, serving Cantonese specialties; La Brasserie, for French and American cuisine; Goldfish Restaurant, offering contemporary Mediterranean cuisine with Greek and Turkish meze; the main restaurant, for international buffet breakfast; and Patisserie, for pastries, coffees, teas and chocolates. In addition, there is the Shisha Lounge, Lobby Lounge and Pool bar for socializing. For relaxation there are indoor and outdoor pools, a 2,000-square-meter spa with fitness facilities, and swimming from a private beach.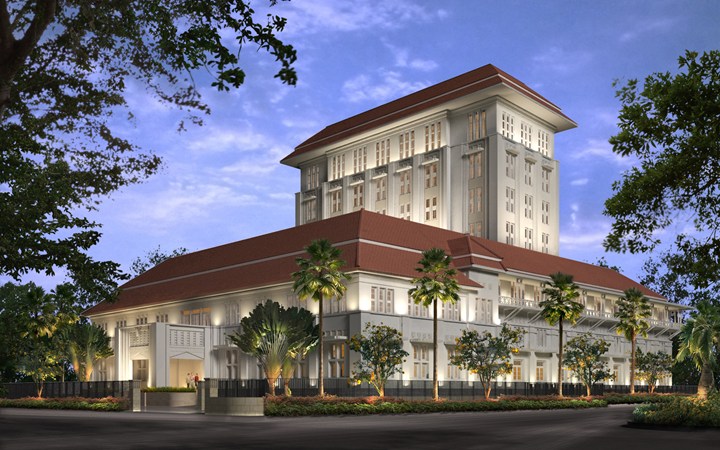 The Hermitage – In the heart if the Jakarta's most prestigious district of Menteng
Housed in what was once a Dutch Telecommunications office built in the Art Deco style, it is now a luxury hotel blending old-world elegance and ultra-modern amenities with the most gracious Indonesian hospitality. Most of the original decorative features have been maintained, either by restoration or replications. Subtle colors and precious materials adorn
each of the 90 rooms and suites, allowing for an unparalleled level of harmony, beauty and comfort. Restaurants include L'Avenue, a chic brasserie with French flair; and the Courtyard Café, offering Asian cuisine. For cocktails, guests can choose 1923 Lounge, or the roof-top pool terrace bar with views of the city. In addition to the pool and universal gym, there are six banquet and meeting venues with state-of-the-art audio-visual equipment and video- conferencing capabilities.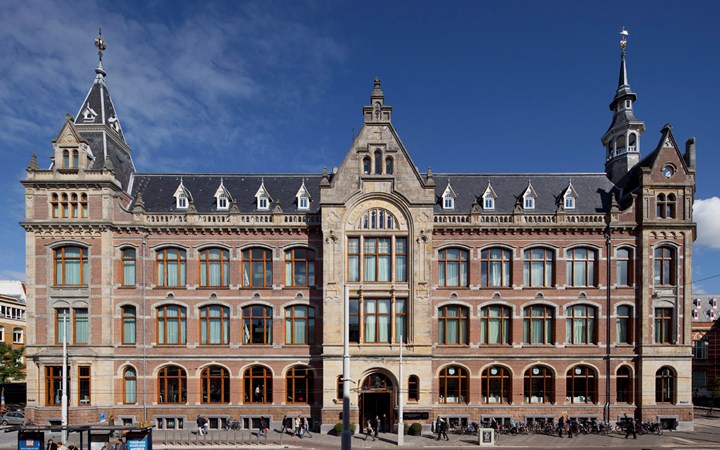 Conservatorium Hotel Amsterdam
All 129 rooms and suites are appointed with luxury linens and feature state-of-the-art in-room technology, complimentary high-speed wireless Internet and private bars. Large opulent bathrooms are designed with rainfall showers, marble tubs, and LCD mirror TVs. Adding a personal touch, the hotel assigns guests a personal concierge whose mission it is to make a great stay even better. Overlooking Paulus Potterstraat and the Stedelijk Museum, Tunes Restaurant serves both à la carte and tasting menus of authentic local dishes based on seasonally sourced products. Located in an interior courtyard with floor-to-ceiling windows and a glass ceiling, The Conservatorium Brasserie and Lounge offer all-day dining, light fare and afternoon tea. Tunes Bar is an elegant yet casual haven in which to enjoy special champagnes and exclusive cocktails. For recreation, there are swimming pools, the Akasha Holistic Wellbeing Centre, and a gym.