Can a limousine and a supercar coexist under the same chassis?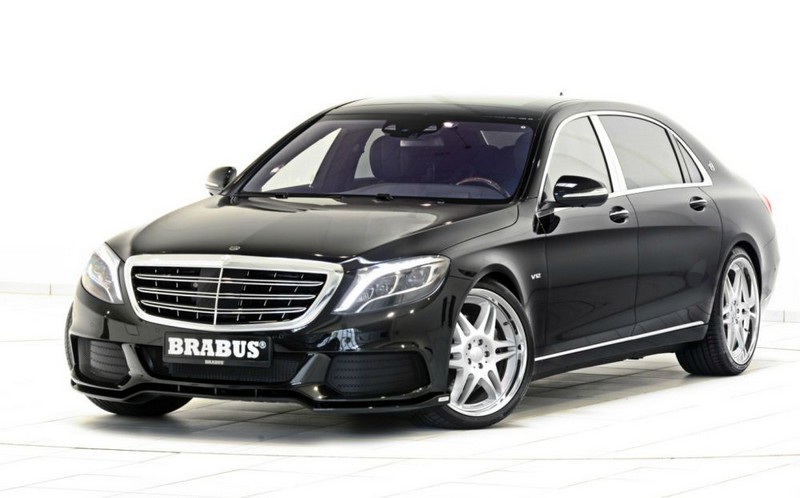 Even a luxury sedan like Mercedes-Maybach S600 offers room for individual refinement. The Brabus refined Mercedes-
Maybach S600 luxury limousine offers now a top speed 350 km/h plus, high-tech forged wheels, sporty-elegant design
and even more luxurious BRABUS fine leather interiors.
The Maybach S 600 comes off the factory line with a 12-cylinder twin-turbo engine producing 390 kW / 530 HP (523 bhp) and is thus anything but underpowered. However, powered by the BRABUS ROCKET 900 6.3 V12 twin-turbo increased- displacement engine, the luxury liner attains a performance level previously the exclusive domain of the world's most powerful super sports cars.
To match the extreme performance of the luxury liner, the appearance of the four-seat car receives some sporty-elegant emphasis with Brabus aerodynamic-enhancement components and BRABUS Monoblock "PLATINUM EDITION" 21-inch
forged wheels.
State-of-the-art infotainment systems including the BRABUS "iBusiness" high-tech multimedia system featuring Apple
components fulfill the requests of Maybach owners looking to use their luxury liner also as an office, movie theater
or concert hall on wheels.
Despite a gross vehicle weight of more than 2.8 tons, the BRABUS super car based on the Mercedes-Maybach S 600
delivers a performance usually only achieved by a few full-blooded super sports cars: powered by the BRABUS ROCKET
900 6.3 V12 twin-turbo engine, the four-seat car accelerates from 0 – 100 km/h (62 mph) in just 3.7 seconds. Top speed
is in excess of 350 km/h (217 mph).

It goes without saying that the extensive BRABUS engine tuning program also includes an appropriate performance
upgrade for the S 500 version of the Mercedes-Maybach. After the installation of the BRABUS B50-540 performance kit,
the 4.7-liter (287 cubic inches) twin-turbo V8 engine produces an additional 62 kW / 85 HP (83 bhp) and 120 Nm (88
lb-ft).
To enhance the high level of driving dynamics of the high-performance luxury sedan further still, BRABUS developed a
special module for the MAGIC BODY CONTROL suspension of the Mercedes-Maybach. It lowers the ride height of the vehicle by about 25 millimeters (1 inch) without compromising the outstanding ride quality.