Wearable technology innovation could be positively influenced by a fashion-first approach.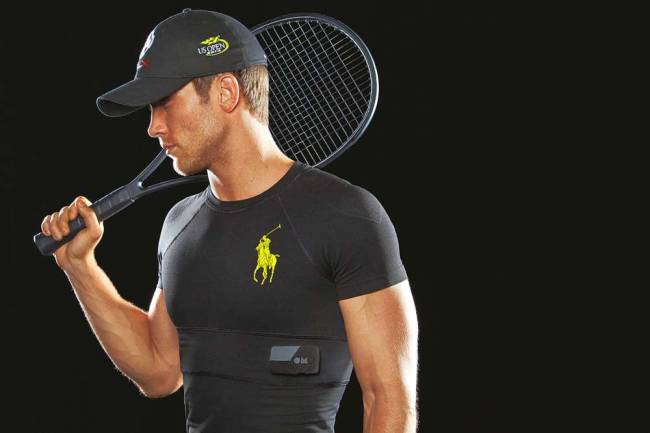 MADE, a downtown creative hub that encompasses fashion, music and youth culture through its innovative incubation programs, and Accenture, the global management consulting, technology services and outsourcing company, have teamed during MADE New York Fashion Week to explore the intersection of fashion and technology and to cultivate programs that examine how wearable technology innovation could be positively influenced by a fashion-first approach.
To kick-off the relationship, MADE and Accenture sponsored the MADE Fashion x Technology Panel, coinciding with Spring – Summer 2015 presentations at Milk Studios. Luminaries from the fashion and technology industries discussed trends, challenges and opportunities for "fashionable wearables." The conversation was moderated by Simon Collins, Dean of Fashion at Parsons The New School of Design. Panelists included: Paul Daugherty, Chief Technology Officer, Accenture, Becca McCharen, Designer and Director, Chromat, Kathleen Flood, Producer, The Creators Project, Dr. Sabine Seymour, CEO, Moondial, Rey Peralta, Chief Architect, Muzse Labs at Milk Studios.
"Accenture believes in the power of wearable technology to transform the way people live and work but broad consumer adoption won't occur until wearables are designed from a fashion- first perspective while incorporating innovative technology features," said Paul Daugherty. "In the near future, wearables will become fashion accessories indistinguishable from prescription lenses, sunglasses or jewelry and will be embedded in apparel, opening up a whole new world of possibilities for both enterprises and consumers alike."
Recent research and development activities in wearables include innovative projects led by Accenture Technology Labs and Fjord, part of Accenture Interactive, which have demonstrated powerful applications of wearable devices that provide doctors with hands-free access to critical patient information and that give more independence to patients with amyotrophic lateral sclerosis (ALS) and other neurodegenerative diseases.