Donatella Versace honoured with throne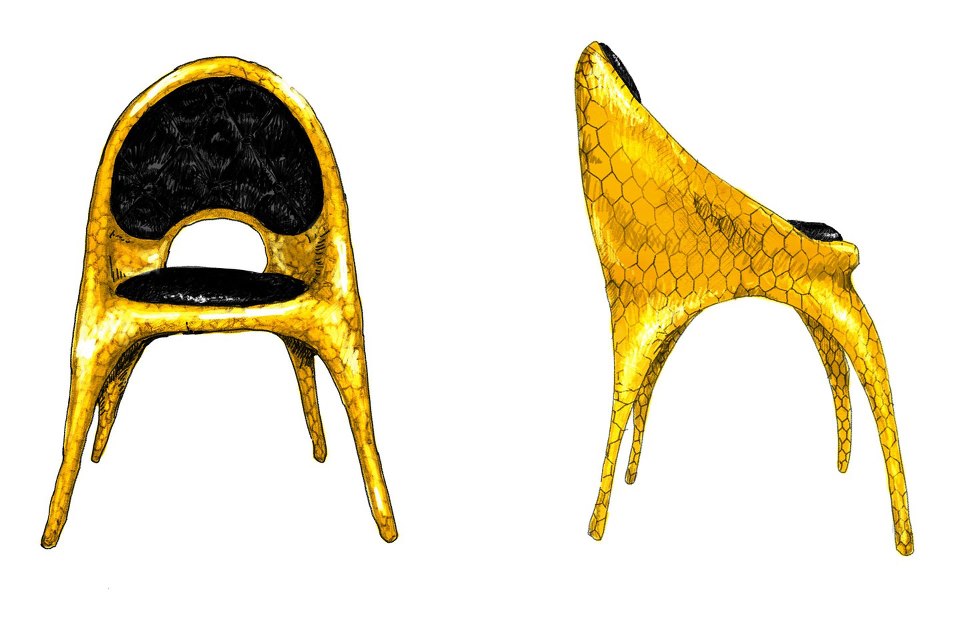 US-based furniture design company Haas Brothers (owned by Simon and Nikolai Haas), has designed a throne-like chair in honour of the Italian fashion designer Donatella Versace, current Vice-President of the Versace Group, and chief designer of the Versace luxury fashion house.
"As soon as I met the Haas Brothers, I knew that I wanted them to work on a special project for me," Donatella Versace confessed to Vogue. "They have such energy and their ideas were so brave and bold, I couldn't wait to see what they would do with the DNA of Versace. I am thrilled with the results and these new iconic pieces for Versace."
The "blonde and rock 'n' roll glamour" of Donatella Versace was translated into a furniture piece made using honeycomb brass and upholstered with black leather. Available to buy from May with prices upon request, the chair can be seen at Milan's Salone del Mobile 2013 design showcase.
"Interiors have been part of my thinking about design ever since my brother Gianni first introduced pieces for the home in the Nineties," added Versace. "He was one of the first fashion designers to create pieces for the home and it meant that, when you think of Versace, you think of a whole world – not just what is on the catwalk. This is how Versace has always been, and it is why interior design continues to fascinate me today."
"To me, this mix of the traditional with the new reflects the mood of Versace today and of course I love that it is named after me," laughed Donatella Versace. "My home is decorated with contrasting styles, with classical pieces put next to those that are fresh and new. I can't wait to introduce the Donatella chair into my own home."