The 488 GT, a model previously referred to as the 458 M, is the latest mid- engined V8 supercar from Ferrari. Forty years on from the unveiling of its first ever mid-rear-engined V8 model, the 308 GTB, the Prancing Horse opens a new chapter in its 8-cylinder history.
The 458 GT holds the World Championship title and has won its category in the last two editions of the 24 Hours of Le Mans.
The Ferrari 488 GTB's new 3902 cc V8 turbo is at top of the class for power output, torque and response times, making it the new benchmark for this kind of architecture.
The engine unleashes 670 cv at 8,000 rpm along with 760 Nm of maximum torque in seventh gear and a response time to the accelerator of just 0.8 seconds at 2,000 rpm. These figures are sufficient to allow the 488 GTB to accelerate from 0-200 km/h in 8.3 seconds and, when combined with the radical innovations introduced on all aspects of the car's performance, lap the Fiorano track in just 1'23".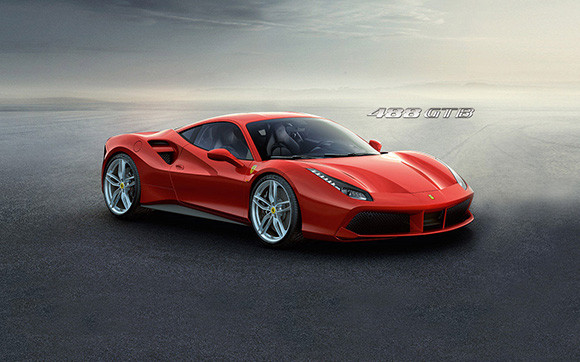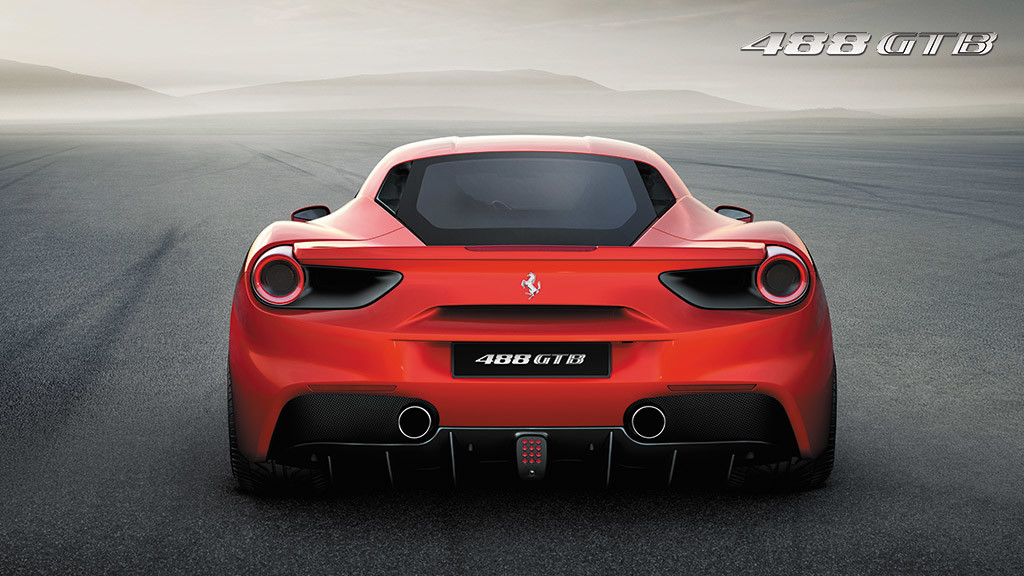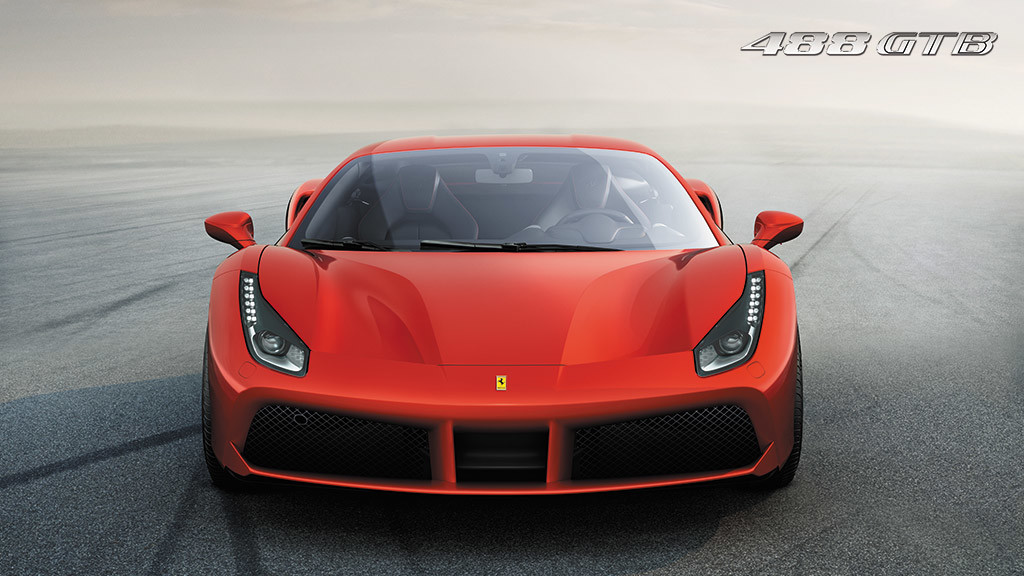 The gearbox features Variable Torque Management which unleashes the engine's massive torque smoothly and powerfully right across the rev range, while specific gear ratios deliver incredibly progressive acceleration when the driver floors the throttle. As is always the case, engineers have dedicated great attention to perfecting the Ferrari 488 GTB's sound, creating a new soundtrack that is full, clear and totally distinctive, as expected from any Prancing Horse engine.
Designed by the Ferrari Styling Centre, the new car features very sculptural flanks which are the key to its character. Its large signature air intake scallop is a nod to the original 308 GTB and is divided into two sections by a splitter. The circular LED tail lights have also been redesigned.
The graphics and interface of the infotainment screen have also been completely redesigned while the design of the Ferrari 488 GTB's new key takes its inspiration from the car's cylinder banks and allows keyless starts.