imm cologne 2015: Kartell's tribute to the Spanish designer Patricia Urquiola.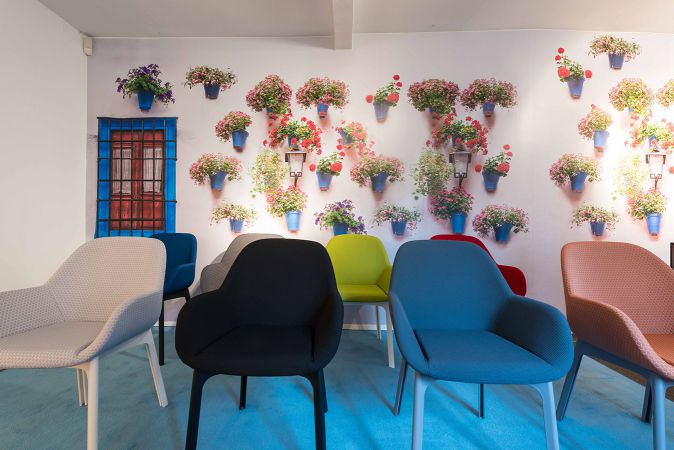 For 2015 Imm Cologne (internationale möbelmesse/German furniture trade show), Italian contemporary furniture design house Kartell dedicated a surprising setting in its flagship store in the German city to Patricia Urquiola.
"The world of Patricia Urquiola for Kartell is an infinite concept of forms and colours taking shape by combining plastic and fabric and creating designs
with a strong and recognisable identity," says Kartell.
The Spanish designer's culture is reflected in each of her creations and with her magic alchemy she models an innovative idea of form and function using the high technology provided by Kartell.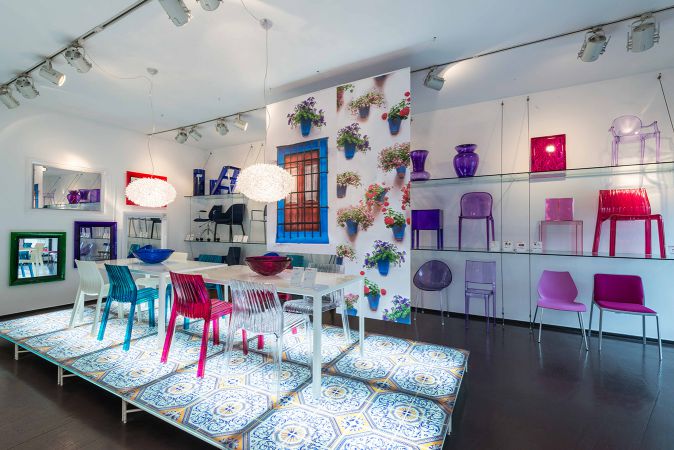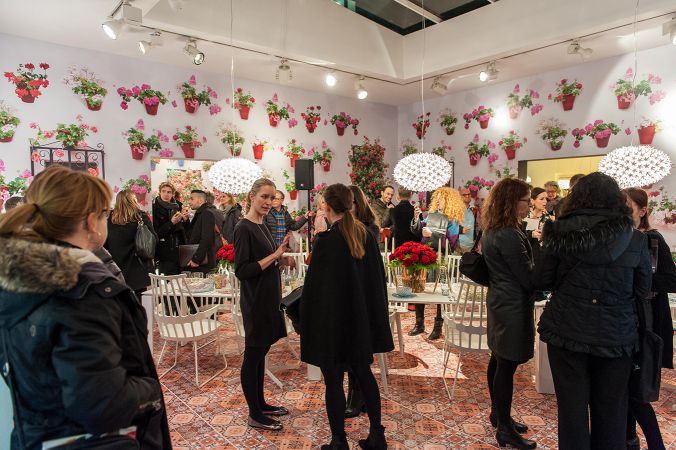 This is the "wonderland" of Urquiola for Kartell where the working with textures, surfaces and materials takes precedence at times over the definition of form which becomes function.
"In addition to the Jellies Family line, one of the latest arrivals at Kartell in the re-launch of the collections dedicated to tableware we find the Usame coffee table and the T-Table, the Frilly and Comback chairs, the interior design pieces such as Matelassé and Jelly, the Soft line of sofas and the Foliage armchairs" commented Kartell.
A place of honour was reserved for the Clap armchair: the new chair designed for the contract sector combines the industrial technology of Kartell in its processing of plastic with the softness of elegant and functional fabrics in melanges or solid colours, both of which are suitable for the most varied furnishing schemes and available in many colour combinations.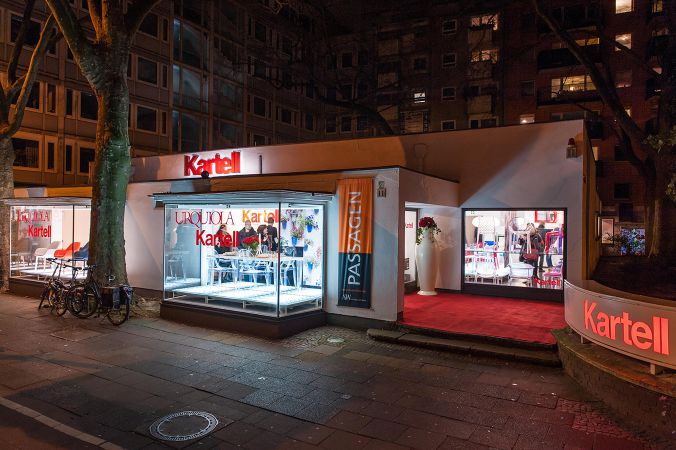 Claudio Luti, President of Kartell, was announced on 22nd January, 2015 as Ambassador of Expo Milano 2015. Luti is full of ideas to develop on how best to put across the Universal Exposition and its themes: "We're also thinking of the idea of feeding the planet's mind, of creating culture and developing an appreciation for beauty and fine craftsmanship, with the creative energy that is characteristic of our manufacturing system."Kartell S.p.A. is a made in Italy company and world leader in the manufacture of furniture and sophisticated industrial design items made of plastic.
"We are happy that the team of ambassadors is enriched by the presence of an entrepreneur such as Claudio Luti", commented Giuseppe Sala, Commissioner of the Government of Italy for Expo Milano 2015, "I am certain that he will not fail to give the Universal Exposition the benefit of his originality and of the uncommon view with which he interrogates the world in his work."