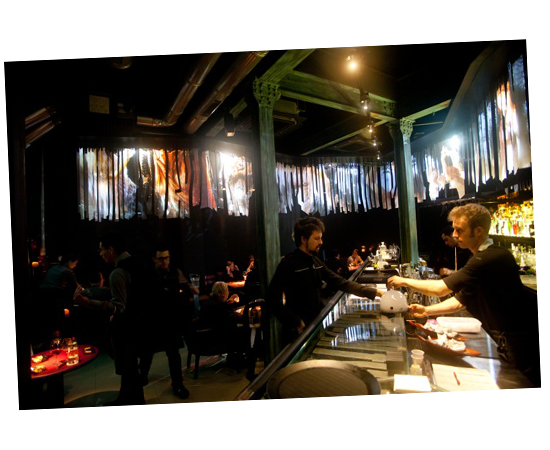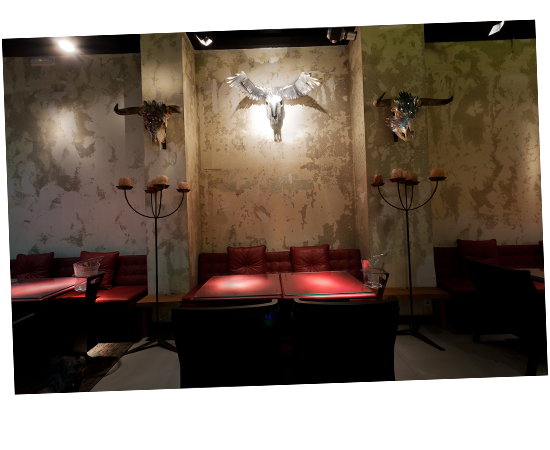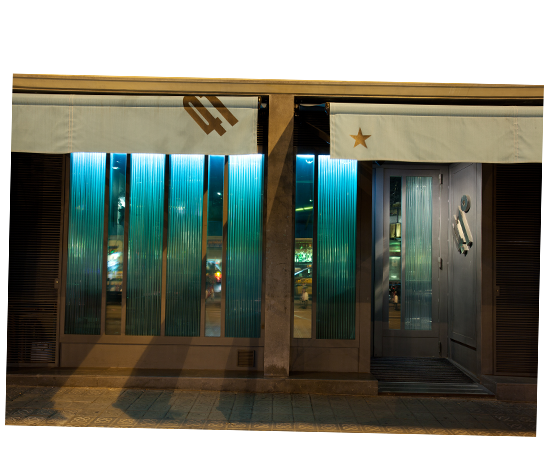 The dining experiences are transformed into much like a theater or sporting event where diners must buy tickets. Albert Adrià, brother to famous chef Ferran Adrià, tempts the visitors of the new 41°experience restaurant (41grados.es) with music and light shows, taking its inspiration from Mugaritz in San Sebastian and Grant Achatz's Next restaurant in Chicago.
From 7 to 11.30pm, 16 customers at different times, split between three tables for four, and two tables for two, will experience a gastronomic and audovisual feast for the five senses. Experience is made up of 41 different dishes that combine around 50 snacks and fingerfood with cocktails and drinks. It's a new concept in dining that's accompanied by an image show projected and by a selection of music. And after 11.30pm the dining space becomes a classic cocktail bar that is also open to those Experience customers who would like to stay on.
The price of experience is 245€ per person, with a selection of drinks. Although the menu changes each day, here's a taster of what your Experience could be.
EL VERMUT
NITRO APPLE MARE
OLIVES 41º
ORANGE COCKTAIL WITH SWEET VERMOUTH SORBET
RASBERRY ORCHID WITH PISTACHIOCREAM
SOLID CAMPARI
GIN & TONIC 41º
SPICY CORN TENTACLES
CRISPY SEAWEED WITH QUINOA
THE LUXURY TRIO
"JOSELITO" IBERIAN HAM SANDWICH
PARMESAN ICE CREAM SANDWICH
NIGIRI FOIE GRAS
CAVIAR TRILOGY
BELGIAN ENDIVES WITH ALMONDS AND CAVIAR
CAVIAR AND HAZELNUT OIL CAVIAR / HAZELNUT VODKA SHOT
RAZOR CLAM WITH MARROW AND CAVIAR
FROZEN BANANA DAIKIRI ROSE / ÁMBAR
MOJITO / MANGO MAI TAI
JOURNEYS
NAVARRA: ASPARAGUS WITH CRISPY CHEESE POWDER AND CHILLED SOUP
BASQUE COUNTRY: PERRETXICO MUSHROOM RAVIOLI
GALICIA: OYSTER WITH CODIUM SEAWEED FINGERLIME AND OYSTER LEAF
PERÚ: SEA BASS TIRADITO WITH "LECHE DE TIGRE"
MÉXICO: SWEET CORN RAVIOLI WITH CRISPY CORN
JAPAN: TUNA TEMAKI / PRAUND WITH MISO SAUCE
THAILAND: THE COCONUT AND THE LEAF
CHINA: XA SU BAO
NÓRDIC: JOURNEY AND CARROT
FRANCE: RABBIT CHOP WITH IT'S BLOOD / POTATO WITH BONE MARROW
CATALUNYA: FAVA BEANS WITH IBERIAN HAM CONSOME
CACTUS LEAF / MARGARITA
SWEETS
MANDARIN BON BON / BLACK CURRANT PROFITEROL
MOSCOVADO SPONGE / STRAWBERRY
WILD STRAWBERRYS WITH SHERRY VINEGAR AND MANGO SORBET
WASABI, LIME AND HONEY / AKAKARAI
CHOCOLATE TRUFFLES / PEACH PIT / MINT LEAF
RASBERRY WITH SAFFRON / BLACK SESAME ROCK / CRUNCHY PLANTIN