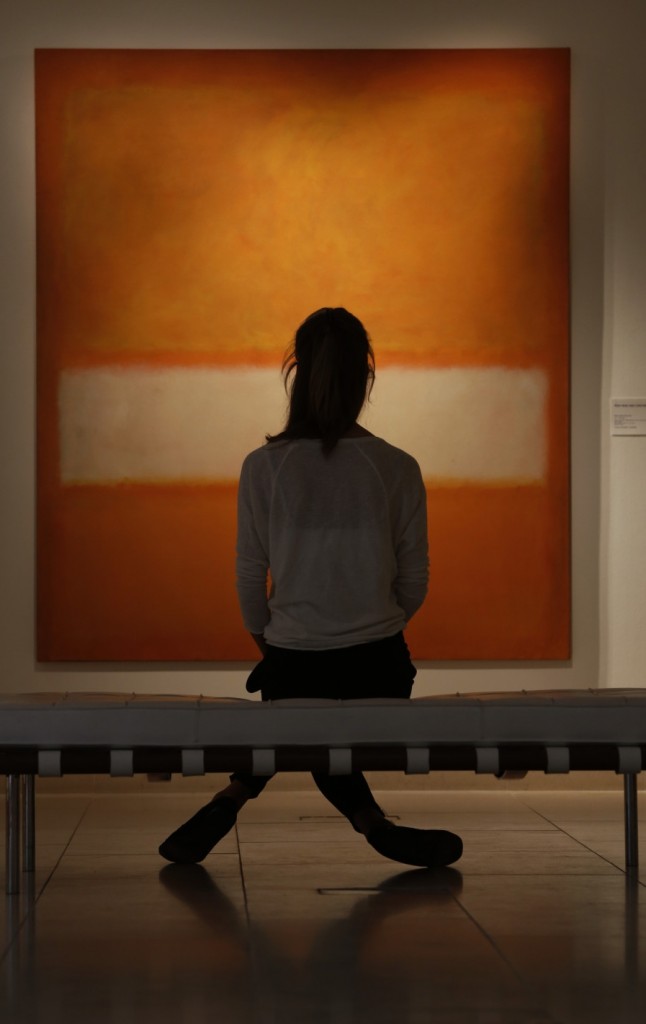 It is a new era of excitement and engagement about art and for art. Art business globally shows no signs of slowing down. Christie's auction house reported record half year in the art sales, with 51 works of art being sold for over $10 million, and record breaking six months in Post-War & Contemporary Art.
The auction house announced sales of £2.69 billion, up 12% ($4.47 billion, up 22%), for the half year ending 30 June 2014. Digital engagement and new buyers coming to the market have continued to drive growth; new clients represented 24% of all buyers and 15% of the sales total in the first half of 2014.
Christie's sold more works of art at the highest levels than any auction house with 51 works of art selling for over $10 million each during the first half of 2014 and 482 lots for over $1 million. Private Sales grew 7% totalling £498.9 million ($828.2 million, up 16%) and Christie's new exhibitions spaces have continued to welcome collectors and the public, with critically acclaimed exhibitions during the first half of the year including Polke/Richter- Richter/Polke and Turn Me On (European and Latin American Kinetic Art 1948-1979). Online-only auctions continue to attract new buyers and sales of £8.7 million represent a 71% increase on the same period last year ($14.4 million, up 87%).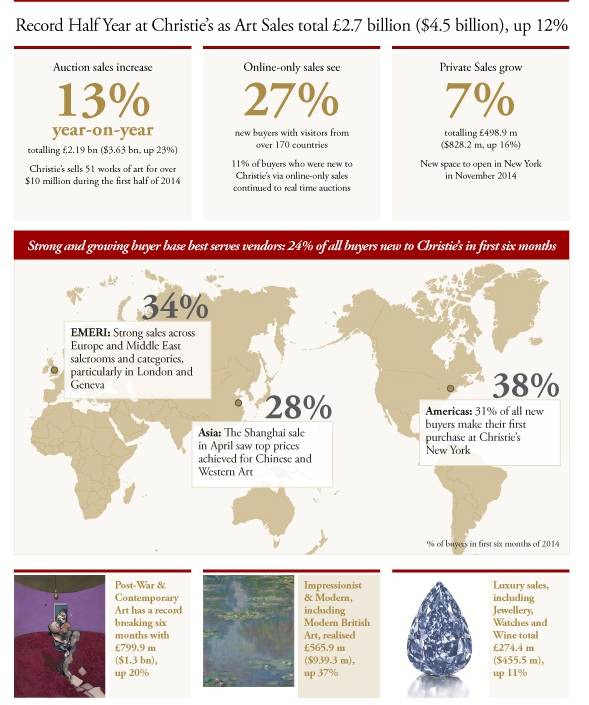 Notably, 27% of buyers on the online platform were new, with visitors from over 170 countries. The top price achieved in an online sale was $905,000 (£533,950) for a Richard Serra painting, Pamuk, offered during the May New York sales week of Post-War & Contemporary art in the new companion online sale. The painting received bids from eight collectors and is the highest online-only sale price to date. A diamond ring, mounted by Van Cleef & Arpels, was the top lot sold via Christie's LIVETM, achieving $2,792,863 (CHF2,517,000) in the May Geneva Magnificent Jewels sale.
Strong results were recorded by region with significant activity in the Americas, as New York sales were up 20% to £1.1 billion ($1.76 billion, up 31%). Sales in EMERI totalled £872 million, up 12% ($1.45 billion, up 22%). Asia sales declined on the same period to £254.7 million, a decrease of 8% ($422.8 million). Sales to clients in Asia grew to 28% of overall activity, and 20% of all new clients to Christie's were based in Asia. Buyers from Greater China accounted for 24% of total sales, a spend increase of 46% on first half 2014.
The first six months of 2014 has seen the opening of two new spaces in China: the James Christie room at Alexandra House in Hong Kong and Christie's first art space in Mainland China; The Imperial Club in Beijing. Christie's Hong Kong and Beijing are now home to permanent exhibition spaces – after New York, London, Paris and Amsterdam – for uniquely curated exhibitions, lectures, art programs and Private Sales.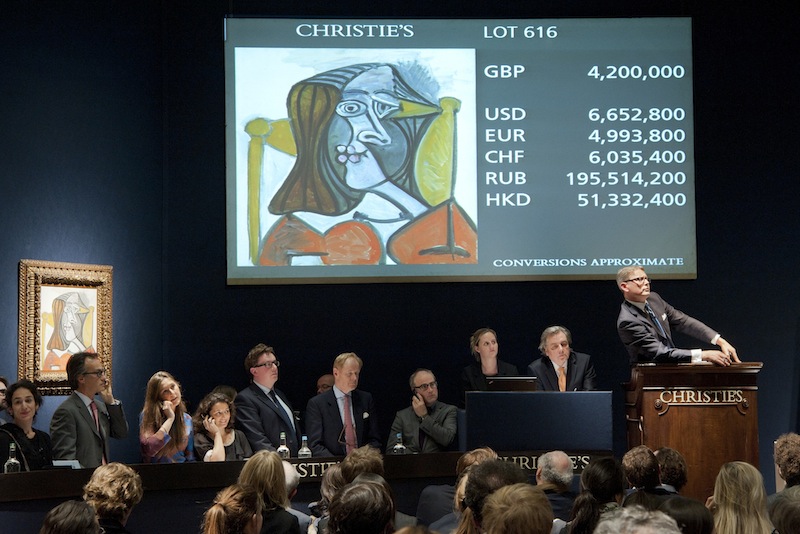 TOP TEN LOTS FOR CHRISTIE'S (1 January to 30 June 2014)
1. Barnett Newman, Black Fire I (WORLD AUCTION RECORD FOR THE ARTIST) – $84,165,000
2. Francis Bacon, Three Studies for a Portrait of John Edwards – $80,805,000;
3. Francis Bacon, Portrait of George Dyer Talking – $70,042,870
4. Mark Rothko, Untitled – $66,245,000
5. Andy Warhol, Race Riot – $62,885,000
6. Juan Gris, Nature morte à la nappe à carreaux – $56,658,470
7. Andy Warhol, White Marilyn – $41,045,000
8. Jean-Michel Basquiat, Untitled – $34,885,000
9. Jeff Koons, Jim Beam – J.B. Turner Train – $33,765,000
10. Gerhard Richter, Abstraktes Bild – $32,487,030.