Guerlain asks the question with a distinctively witty touch. L'Homme Idéal est un mythe. Son parfum, une réalité! Video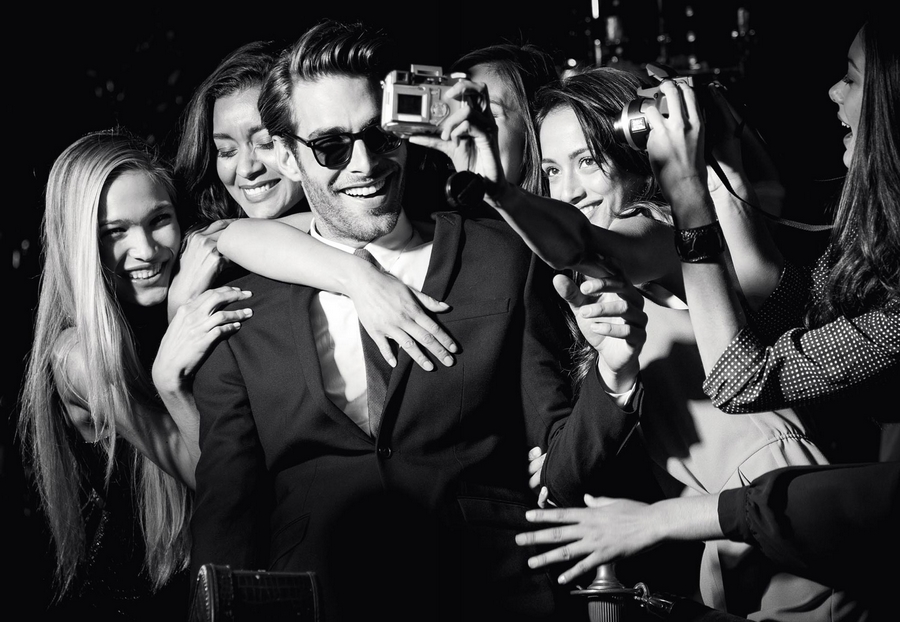 Two years after the launching of "La Petite Robe Noire," Guerlain beauty house reappears in the spotlight with a masculine image created by Guerlain in-house perfumer Thierry Wasser. The Ideal Man is a myth. His perfume, a reality, says Thierry Wasser about his new "powerful, elegant and very restrained" perfume creation for men.
"I created this fragrance as the trigger to reveal all of man's potential," explained Guerlain's famous nose. "The key to this fragrance is the "amaretto" accord that makes its wearer unforgettable. An almond men's fragrance for an irresistible man," added the master perfumer.
Inherited from the mythical "Habit Rouge" masculine fragrance created in 1965, L'Homme Idéal's bottle has lateral facets painted matte black for an "ultra-masculine style".
"In a bold digital move, the case is stamped with a QR code. Offbeat gifs and a video game come together create a chic and playful universe," announced Guerlain luxury beauty house.
For the advertising campaign, the Academy Award-winning French director Michel Gondry, who has worked with A-list stars including Bjork, Rolling Stones and Daft Punk, offered up his vision of the ideal man against a "catchy" soundtrack.
To respond to the new challenges of the younger generation, Guerlain ad premiered to inaugurate the debut of Facebook Premium Video in Europe. Four spots were developed specially for this special launch.