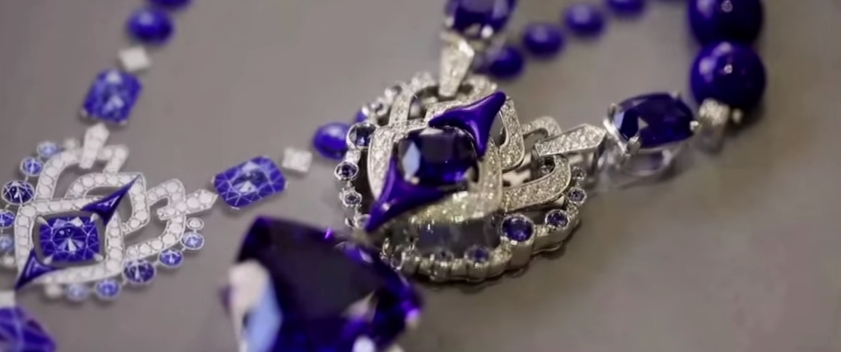 Take a look behind the scenes of "Lumières d'eau", the collection to be presented by Chaumet house at the Biennale des Antiquaires, the most important event in the High Jewelry world, set to return to Paris this September. The Biennial event brings together the most reputed jewelry-making houses. For this very important exhibition, Chaumet is getting ready to captivate the visitors by writing stories of water in shades of precious stones and rare metals.
In a special video, Chaumet's Creative Director Claire Dévé-Rakoff and Workshop Master Pascal Bourdariat, explain Chaumet's versatile relationship with light captured in the new Lumières d'eau, a collection of 12 jewelry suites inspired by 12 stories of water. The new creations revolve around Chaumet's iconic number: 12 sets, 12 different scenes with 12 stories.
"That is how it starts… with photos. Its's like a marathon, and for two years we'll be thinking Biennale, reflecting on this Biennale. For a jeweller, it is remarkable. Creation has no limits in fact. It's a lot of time, a lot of patience, and a lot of passion as well," says Chaumet's Creative Director.
The 53-piece collection is inspired by the atolls of the Pacific, "rivers of shimmering diamonds and yellow sapphires reflecting the light of the stars on the surface."