Pokras Lampas for F is For… Fendi.
Always ready for some craziness. Pokras Lampas is one of the most talented modern graffiti artists, and is totally rewriting stuff through Calligrafuturism, his personal way of expressing his version of our lunatic world.
With a massive brush and bright yellow paint to go, Pokras Lampas turned the rooftop of the Fendi headquarters in Rome, Italy into a high-flown, life-size canvas. As Fendi's favorite modern artist and an official Calligraffiti ambassador, Lampas is blurring the frontiers with his brushes and paint buckets.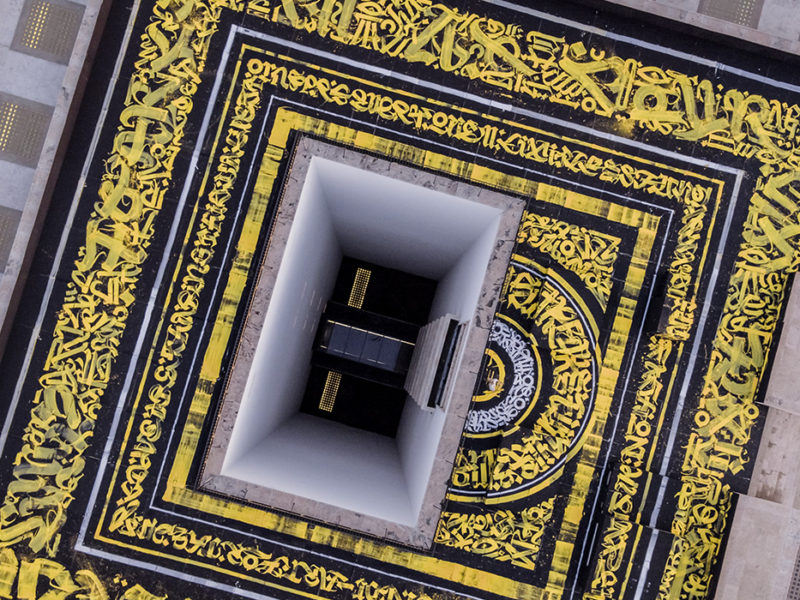 F is for Freedom of Expression.
Calligraffiti artist turned 500 liters of paint over 2 days into a mural masterpiece on the top of Fendi's Headquarters
in Rome.
"He realized the biggest Calligraffiti in Italy on FENDI rooftop at Palazzo Della Civiltà Italiana, reinterpreting the F IS FOR…manifesto throughout freedom of expression, art, culture and optimism all around!" says the Italian Luxury house.
"Not only he's a super fly freak – who happens to love Kanye West – but he is also an incredible masterpiece machine. Pokras Lampas captures, creates, interprets and simply makes magic magic."
Pokras Lampas' time in Rome with the "F is For…" project crew was filled with an intense, gigantic-lettered poem, shapes and lines that basically set the standard once again for what Fendi labela as authentic talent.